The Character Everyone Forgets Peter Gallagher Played On Grey's Anatomy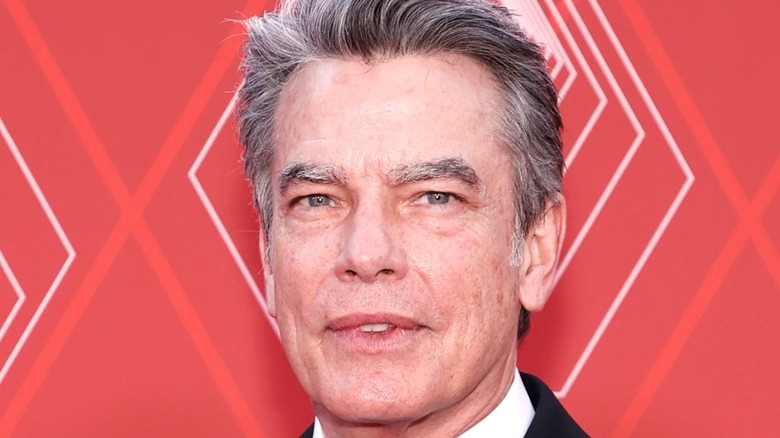 Arturo Holmes/Getty
If you watched any television or film since the 1980s, you definitely recognize Peter Gallagher. The talented actor, known for his smoldering good looks (and distinctive eyebrows) has made a significant name for himself in Hollywood. Many audiences know him from his role in the beloved 1995 Sandra Bullock romantic comedy "While You Were Sleeping," or in the Oscar-winning classic "American Beauty." Anyone who came of age in the early 2000s will likely remember him best as Sandy Cohen, father or beloved character Seth Cohen (Adam Brody) on hit teen drama "The O.C."
In more recent years, Gallagher has remained busy, appearing in popular series such as "Californiacation," "Covert Affairs," "New Girl," "Law and Order: SVU," and "Grace and Frankie," as well as Golden Gold nominated Hulu surreal rom-com "Palm Springs." In addition, Gallagher has also had a role on the longest running primetime medical drama ever–that's "Grey's Anatomy," of course. But who does the actor play on the hit Shonda Rhimes show?
Peter Gallagher plays a doctor with a connection to Meredith's past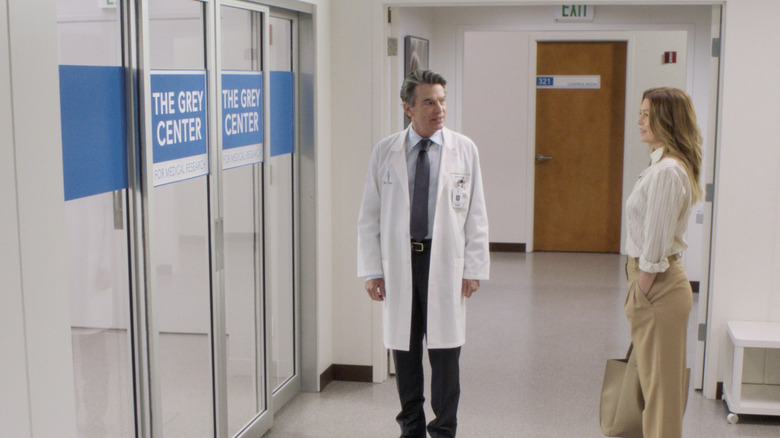 ABC Television Distribution
Peter Gallagher has appeared in two episodes from Season 18 of "Grey's Anatomy," starring as Dr. David Hamilton. David is a surgeon who knew Meredith Grey's (Ellen Pompeo) mother, Ellis (Kate Burton), while she was  alive. He invites Meredith out to his home in Minnesota, where a research library is being dedicated to Ellis, and then asks Meredith to join him on a promising new research project to find a cure to Parkinson's disease. However, Meredith is unwilling to leave Grey Sloan, but she and David eventually agree that she can carry out most of her research in Seattle and travel to Minnesota weekly.
This exciting new story arc might mean we get to see more of Gallagher on "Grey's." He's only slated to appear in two episodes of Season 18, according to IMDb, but with an actor as popular as Gallagher joining the hit show, we imagine Dr. David Hamilton might end up playing a bigger role than expected.