NBC's Taken Renewed For Second Season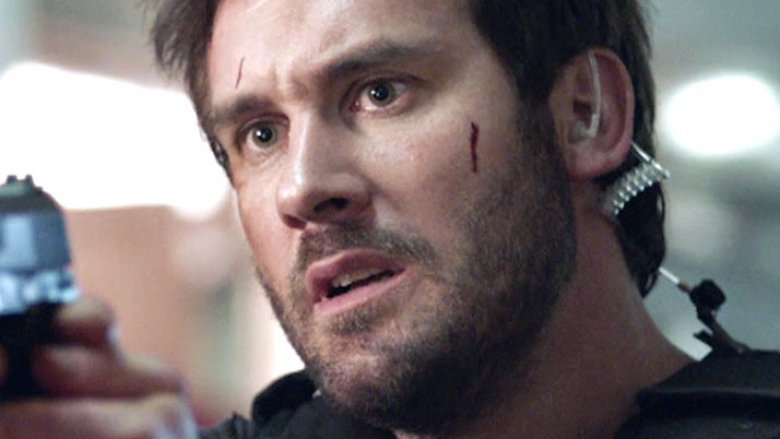 NBC
Get ready to be taken by another season of Taken.
According to The Hollywood Reporter, NBC has granted the prequel drama series Taken a season 2 renewal. The second season of Taken will run for 16 episodes, six more than the first season's ten installments.
However, what the renewal gains in additional episodes, it loses in leadership. The show's current showrunner Alexander Cary of Homeland fame has departed, and the creatives behind Taken have reportedly already started to scout for someone new to helm the second season.
The NBC series follows Vikings actor Clive Standen as a young, unmarried Bryan Mills (the role Liam Neeson made famous in the movies), as he develops and perfects the "very particular set of skills" referenced in the Luc Besson-produced film franchise. Taken also stars Jennifer Beals, Jose Pablo Cantillo, Gaius Charles, Monique Gabriela Curnen, James Landry Hebert, Michael Irby, Simu Liu, and Brooklyn Sudano.
Here's the official plot synopsis: "A young Bryan Mills must fight to overcome personal tragedy and exact revenge on those responsible in this modern-day origin story to the Taken film trilogy. Still reeling from the devastating murder of his younger sister, Mills is quickly recruited by Christina Hart–the leader of a covert CIA operation–to work on her team. The job awakens a very particular—and very dangerous—set of skills in the former Green Beret. As Mills struggles to heal, he finds himself growing closer to Asha, his sister's friend."
The news that Taken has been renewed for another season may come as a surprise to some. Despite the efforts of executive producers by Besson, Matthew Gross, Edouard de Vesinne, and Thomas Anargyros, Taken received poor critical reviews during its first season. The series currently sits at a lukewarm 38 percent approval rating on Rotten Tomatoes.
Taken will air alongside NBC series This Is Us and The Good Place for the 2017-2018 broadcast schedule. No word on a season 2 premiere date, but we'll update you as we learn more. Until then, check out the shows that critics weren't so hot on but fans absolutely loved. (Kind of like Taken.)