This Fantasy Comedy Flop That Almost Ruined Brad Pitt's Career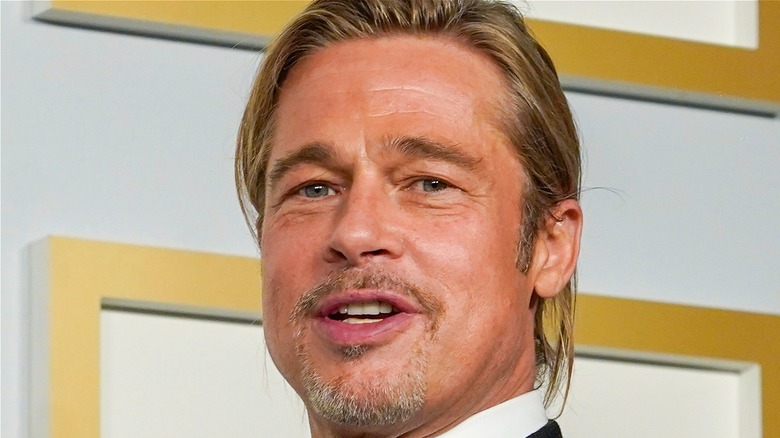 Chris Pizzello-Pool/Getty Images
Every Hollywood icon has got to start somewhere, and sometimes those starts aren't always the best. Take Brad Pitt, for example. The now-legendary actor — known for eating in just about every heist he's ever been on, receiving undesired packages from serial killers, and being a short-lived sidekick to Deadpool – has had an illustrious career that finally earned him an acting Oscar with 2019's "Once Upon a Time in Hollywood." Although, even with all those successes under his box-office belt, there's one film that came close to ensuring none it ever happened, and contrary to its name, it was most certainly not "cool."
Following his breakout role in "Thelma & Louise" in 1991, Pitt signed on to star alongside credible talents like Gabriel Byrne and Kim Basinger in a film that was clearly created in the mold of "Who Framed Roger Rabbit?" 
Here's how that movie nearly proved detrimental to Pitt's budding career on the big screen.
Once upon a time in Cool World...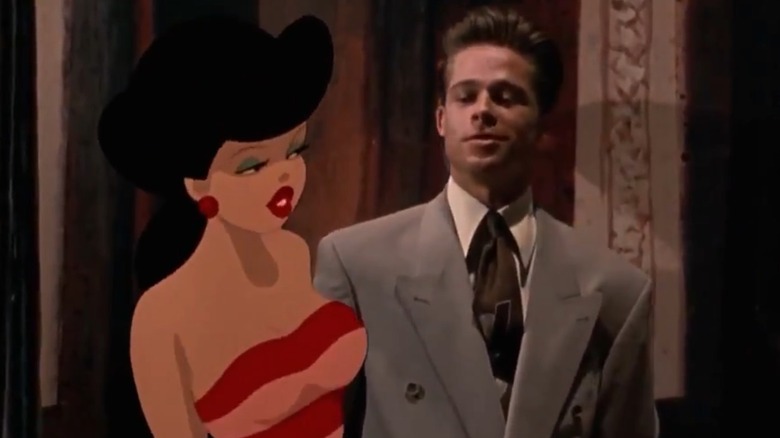 Paramount Pictures
Directed by Ralph Bakshi, "Cool World" starred Gabriel Byrne as a cartoonist, Jack Deebs, who finds himself in an animated world he believes is his own creation. Crossing over to this dimension, Deebs meets the Jessica Rabbit-like vamp, Holli Would (Kim Basinger) ... which goes against the rules enforced by Cool World lawman Frank Harris, played by Brad Pitt.
"Cool World" faced many production issues. Pitt was Bakshi's top pick for the role of Harris, but due to creative arguments with the studio, the director was forced to replace Drew Barrymore — his first choice to play Holli Would – with Kim Basinger, who he claims wanted his intended horror movie to instead be "a PG film to show in hospitals" (via DVD Verdict). The star power didn't help: the film was a critical and box-office failure, earning a shocking worldwide gross of $14 million, according to Box Office Mojo, from a budget of $28 million (via The New York Times). "Cool World" holds the title of Brad Pitt's lowest-rated film on Rotten Tomatoes with an unthinkable 4% Tomatometer score. It's also the last feature film Bakshi directed.
"Cool World" was deemed as a "surprisingly incompetent film" by Roger Ebert. It did receive comparisons with "Who Framed Roger Rabbit?" as expected, with Entertainment Weekly calling it a sign of the times where "it's no longer possible to get away with scenes in which a cartoon has obviously been pasted onto an actor's wooden movements." Ouch.
Pitt's career narrowly escaped the same fate. A year later, he appeared in Tony Scott's cult-hit "True Romance" (penned by his eventual filmmaking friend, Quentin Tarantino) before having a career explosion in "Interview with the Vampire" opposite Tom Cruise. The rest, as they say, is history.