Ron's Gone Wrong's Creators Discuss The Differences Between Locksmith Animation Vs. Pixar - Exclusive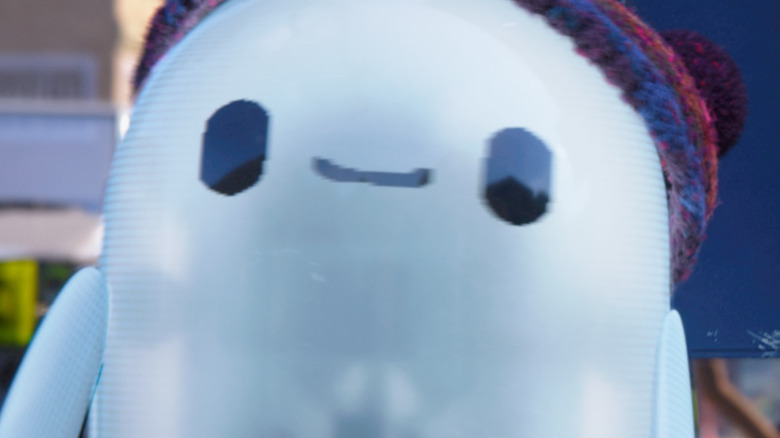 20th Century Studios
"Ron's Gone Wrong" is the family movie event of the fall. The film tells the story of young Barney (Jack Dylan Grazer), who doesn't really have any friends at school, as his lame birthday party can attest. This primarily stems from the fact that all of his other classmates have B-bots, but he's still lacking behind in the trend. One day, his father and grandmother buy him a B-bot of his own, albeit somewhat dysfunctional. While they have some hurdles to jump over, they ultimately learn what it truly means to be friends, resulting in one of the most charming, heartwarming films of 2021. 
It's a warm feature-length debut from newly-minted studio Locksmith Animation. The company was founded in 2014 with the goal of developing high-end CG animation for families around the world. If "Ron's Gone Wrong" is any indication, the studio will continue cranking out high-quality works of art for some time to come. 
It helps when you put together a team of creatives who have years of experience under their belts working for some of the best animation studios in the world, including Pixar. Looper had the chance to speak with some members of the "Ron's Gone Wrong" team, including director Jean-Philippe Vine and co-director Octavio Rodriguez. They spoke at length about how their experiences working at Locksmith compared to some of their previous gigs.
The team had to 'trust [their] guts a bit more' at Locksmith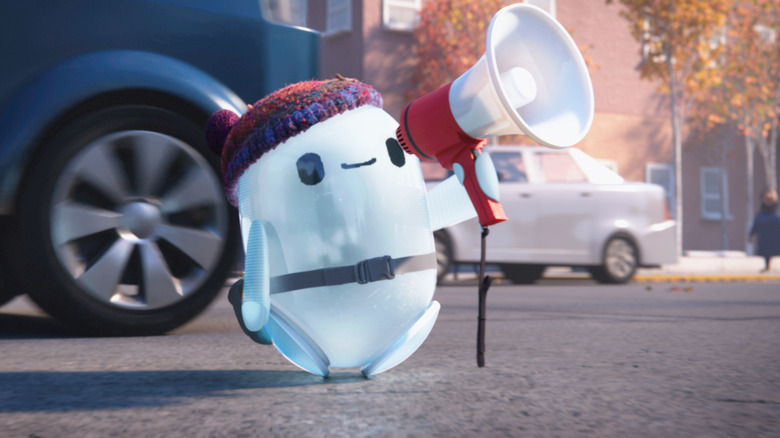 20th Century Studios
At one point in time, Pixar was like Locksmith. It was a small studio with a team of creatives who just wanted to tell the best stories they could. As the years went on, Pixar became the behemoth it is today, and Locksmith could very well follow in those footsteps. There's certainly enough talent and drive to push it to that territory. 
When speaking about the differences between Locksmith and Pixar, Vine pointed out how Pixar has a ton of tools at its disposal these days. From a brain trust to extensive screening, Pixar has the power to ensure every moment of its movies is perfection. He then explained, "We were just this little startup in a weird little studio in London trying to do the same smart storytelling choices, but having to trust our guts a bit more, I think."
It may have been a smaller operation, but Rodriguez was quick to point out they had a definite leg-up over other start-ups. As he stated, "We were very fortunate to, with Sarah [Smith] and Julie [Lockhart] and Elisabeth [Murdoch], bring such amazing talent with us, for us, for like our first time making this movie ... So even as a startup, we had so much potential. We had Nathan Crowley came on and for designing as well and Aurélien Predal. So yeah, we were very lucky." With so much talent bursting at the seams, it's exciting to think of what Locksmith could accomplish next. 
"Ron's Gone Wrong" is playing exclusively in theaters now.