Why The X-Files: I Want To Believe Took So Long To Make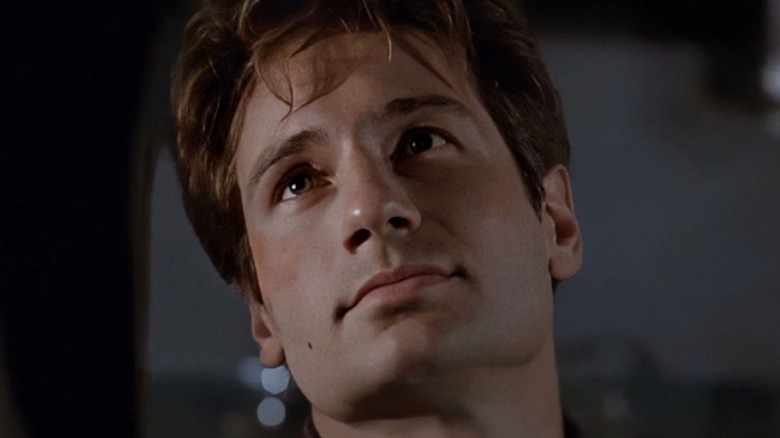 20th Century Fox
The smash hit '90s paranormal series "The X-Files" ran for 11 seasons on Fox and spawned two feature films. In a world of conspiracy theories, the show seems as relevant now as ever. Following the trail of FBI Agents Fox Mulder (David Duchovny) and Dana Scully (Gillian Anderson), episodes ranged from clever monster-of-the-week plots, to a sprawling ongoing mythology involving more cover-ups, aliens, and paranormal delusions than viewers could handle. "The X-Files" even launched a brief spinoff series, "The Lone Gunmen," though it only lasted 13 episodes.
In what would have to be described as a brilliant marketing maneuver, the fifth season of the series all led up to the events that took place in the first movie. On June 19, 1998, "The X-Files: Fight the Future" hit theaters, grabbing $30 million in its opening weekend at the domestic box office. Ultimately it raked in over $189 million worldwide, making it a sizable hit worthy of a sequel (via Box Office Mojo). Fan appetite for another movie remained strong, especially after the show's run appeared to end in 2002 after Season 9; shortened Seasons 10 and 11 didn't come along until 2016 and 2018, respectively. But the second film, "The X-Files: I Want to Believe," didn't come out until July 25, 2008, leaving fans to wonder about the reason for a decade-long delay.
X-Files creator Chris Carter opened up about the sequel delays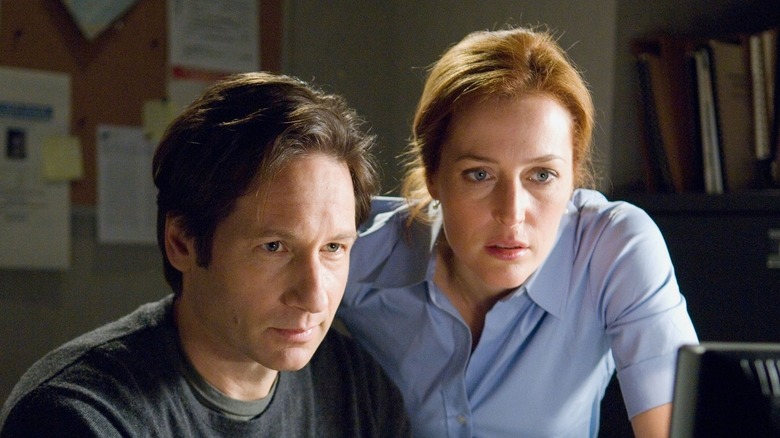 20th Century Fox
Aside from the ninth season pretty much wrapping up the main storyline, the reasons for the delay in the highly anticipated "X-Files" movie sequel ran deeper. According to a 2004 interview series creator Chris Carter did with SFX Magazine, there were issues with the process (via archive.org). "We are in negotiations right now," Carter said at the time. "And because it's a sequel, there are peculiar and specific kinds of negotiations that are holding us up. I think that there's an appetite for it, but I think that it's got to be good. People won't just go see anything."
So in addition to whatever troubles plagued negotiations, Carter clearly wanted to make sure there was a good enough idea creatively, something that would not only please audiences, but also advance the "X-Files" story in a meaningful way. Fans can appreciate that, but at the same time patience can wane if the iron doesn't stay hot enough. Ultimately, "The X-Files: I Want To Believe," with its 32% critics score on Rotten Tomatoes, was unable to generate the buzz or box office returns — grossing $69 million total worldwide, via Box Office Mojo — of the first film.