Here's How You Can Watch Every Season Of The X-Files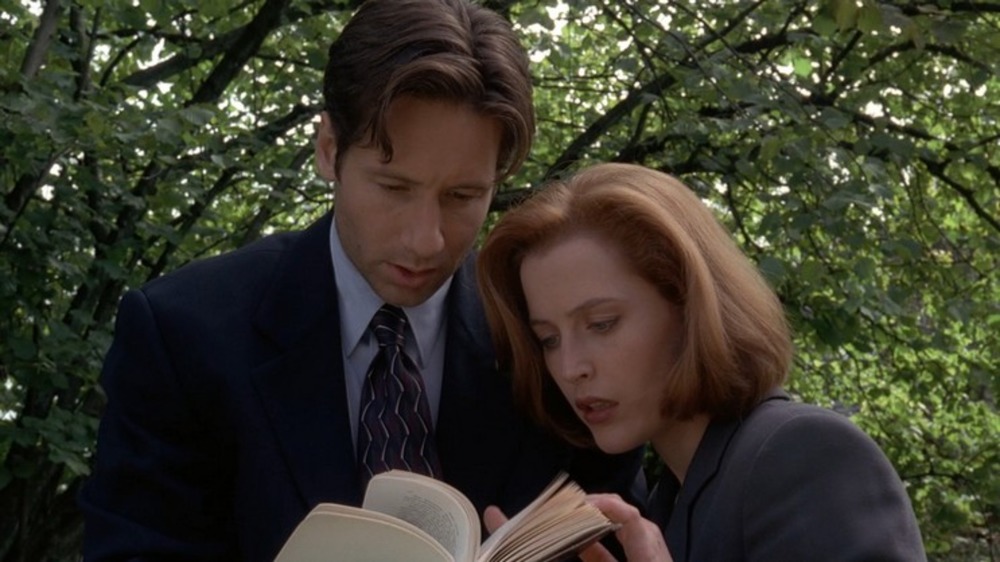 20th Television
Nine seasons, two movies, and a reboot later, The X-Files remains one of television's most influential shows. The genre series' DNA can be found in everything from Supernatural to Stranger Things, and Mulder and Scully's intimate partnership is still a template for shows built around the simmering unresolved sexual tension between partners. And while Mulder and Scully's pursuit of the truth never turned up much in the way of answers, that shouldn't deter new or old fans from streaming The X-Files.
While your mileage may vary when it comes to the mythology episodes that delve into the grand overarching conspiracy involving aliens, black oil, bees, and government corruption, the show's monster of the week outings never fail to entertain. The meat of The X-Files comes from Mulder and Scully crisscrossing the country investigating various paranormal events, allowing the show to experiment with format and bring in a bevvy of soon-to-be famous guest stars along the way.
Ultimately, The X-Files ran for an impressive 218 episodes in total (counting the two-season reboot), and it produced numerous unforgettable episodes. Among the show's many highlights are season 3's emotional "Clyde Bruckman's Final Repose" starring Peter Boyle, season 4's grotesque "Home," and season 6's "Drive," which brought together Breaking Bad creator Vince Gilligan and Bryan Cranston for the first time. 
There are, of course, parts of The X-Files that haven't aged well, and even the most devoted fan must admit the second reboot season was a mess. But on the whole, this groundbreaking show is too good to miss out on — and it's thankfully, easy to stream in its entirety.
Where can you stream every single season of The X-Files?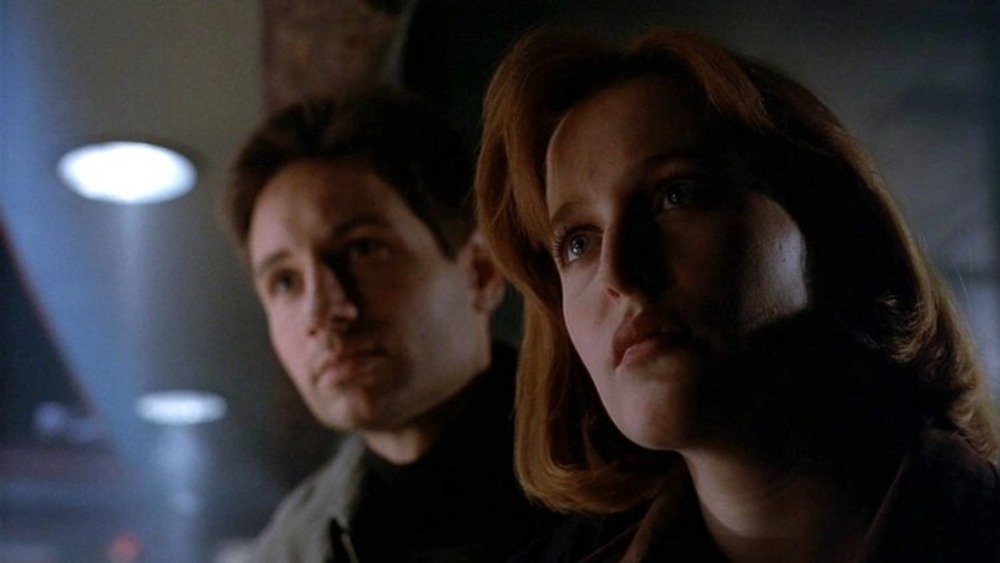 20th Television
Far too many classic '90s shows still haven't made it onto a streaming platform — we're looking at you, Northern Exposure — but The X-Files isn't one of them. All 11 seasons of the show are available to stream on Hulu right now. And since Hulu's subscription prices start out at $5.99 per month, it truly is the most affordable option for viewers who are looking to watch the entire show.
If you've seen The X-Files before, and you're just looking to rewatch your favorite episodes, then you can always purchase single episodes or entire seasons from Amazon Video, Google Play, or YouTube. But with 11 seasons worth of Mulder and Scully action available to fans that option is bound to become pricey fast.
Meanwhile, if you're a completist who also wants to watch 1998's The X-Files: Fight the Future and its 2008 follow-up, The X-Files: I Want to Believe, you'll have to settle for renting or purchasing them from your favorite digital app, because both films are currently unavailable on all streaming platforms. Don't let the unavailability of the feature films put you off binging The X-Files, though, because even when the show is being needlessly confusing, Mulder and Scully's investigations into the unknown make for compelling television.