Jack Dylan Grazer Gets 'Tooned Up For Ron's Gone Wrong - Exclusive Interview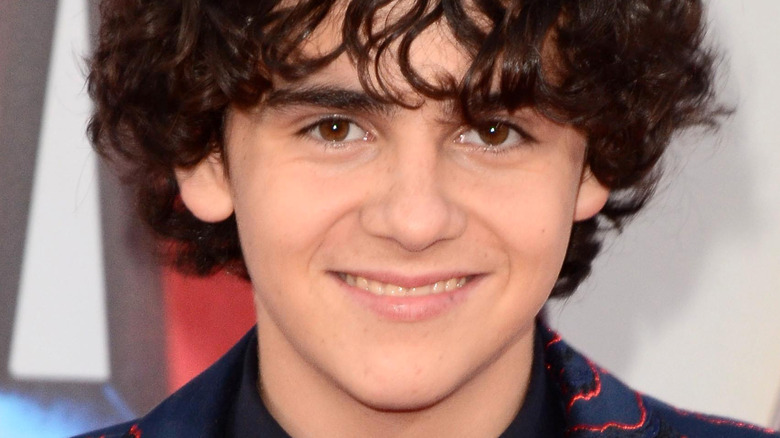 Kathy Hutchins/Shutterstock
Jack Dylan Grazer has quickly risen through the ranks of the Hollywood hierarchy to become one of the most promising young actors of his generation. Before he even reached the age of 18, he had starred in both "It" movies as well as "Shazam!" in the DC Extended Universe. That's not even getting into his litany of other roles in the likes of "Tales of Halloween," "Beautiful Boy," and "Don't Tell a Soul."
2021 has proven to be a year of voiceover work for the actor. Audiences began shouting "Silencio, Bruno" all thanks to his part in Pixar's "Luca," and now, he's playing his second animated youngster within the span of a few months with "Ron's Gone Wrong." The latter film opens October 22 and follows young Barney (Grazer) trying to fit in with the other kids at school by getting his very own B-bot companion. The only problem is that his B-bot is a little ... off. But they both soon realize that friendship doesn't always come the way you had planned.
Looper had the chance to sit down for an exclusive interview with Grazer, who spoke about bringing Barney to life — and brought us up to speed on one very important project he has in the works. 
What drew Jack Grazer to Ron's Gone Wrong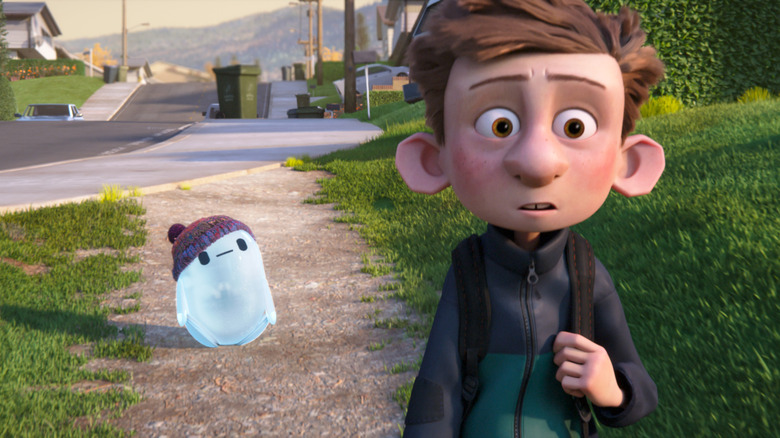 20th Century Studios
Since this is a film all about technology, I wanted to ask, can you tell us how often you spend each day on your phone?
I can tell you exactly. No, I don't know how to do that. You know, the battery, the screen time thing, I think I spend about ... Wow. Maybe like six hours a day — seven or six hours a day. But like, I think intermittently, not all at once, obviously.
Yeah. Just have an entire blockout ...
[Jokingly] I allow myself six hours all at once. I get everything done.
You just binge it for six hours straight and then go on about the rest of your day.
That's what I do.
What attracted you most to the role of Barney?
I related to him. I was that kid in middle school. I was the one kid who didn't have the thing that everybody else had, so when I read that and I was ... When I got this part, I was just coming ... I got this part in the end of 2016, so I've been working on this movie for a while. I was 13 when I started. And anyway, so I related because I'd just ... I think I had just finished middle school and I was like, "Oh yeah, old me when I didn't have the thing. I remember this character. I remember this guy." So yeah, of course I wanted to play it. I was like, "Oh, I know how to do this. I know how to do this character well."
On Luca and the Shazam! sequel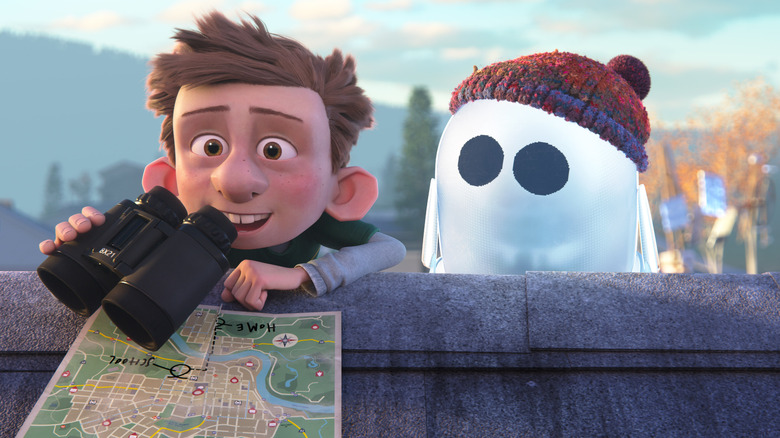 20th Century Studios
Do you think Barney would be friends with your other recent role, Alberto in "Luca?"
No. I do not think they would be friends. I think Barney would be scared of Alberto. I think he'd be freaked out.
So it's my understanding that production just wrapped on "Shazam 2." Is that correct?
Yeah, actually, yes. About a month and a half ago.
How did your experience filming the sequel differ, or was it maybe the same, from working on the first?
It was really different, but not that much, actually. That was a stupid answer. It was really different, but not that much. It was different because we had a new cast. I mean the old original cast was still there, but we had new villains and I made so many cool friends. I made friends with Helen Mirren, which is one for the record books, and Lucy Liu is in it. Rachel Zegler, the lovely, talented Rachel Zegler in the new "West Side Story," she's in it, and it was really special. It was really fun. I think we got away with a lot more this time.
That's awesome. I'm super stoked to see it. One last question, since friendship is the core theme of "Ron's Gone Wrong," what do you personally value most in a friendship?
Well, there's a lot that goes into a good, healthy friendship. I think that the most important thing is loyalty, and you've got to have a sense of humor.
"Ron's Gone Wrong" opens exclusively in theaters on October 22.