Why The Song In The Uncharted Trailer Means More Than You Think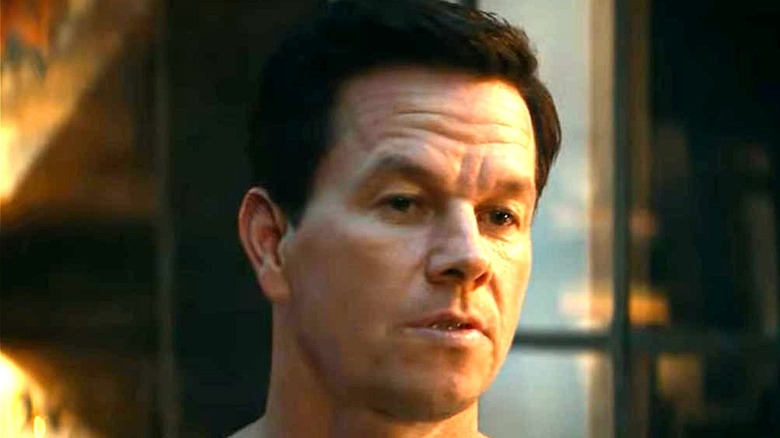 Sony Pictures Releasing
The first official trailer for Sony Pictures' "Uncharted" has finally landed, and fans of the classic video game franchise couldn't be happier. From the look of it, this movie has everything that we've been waiting for: heart-pounding action, exotic locations, and a treasure hunting excursion that promises a rollicking adventure. Tom Holland looks dashing as lead character Nathan Drake, and Mark Wahlberg has stepped seamlessly into the role of his mentor, Victor Sullivan, AKA Sully. There's also Antonio Banderas playing the movie's villain in an as yet unnamed role.
"Uncharted" has been a staple in the gaming world for decades, and fans have been eagerly waiting all that time for Hollywood to bring the adventure series to life. In this adaptation, adventurer Nathan Drake is searching not only for long lost treasure, but for his missing brother. If what we see in the trailer is anything to go by, it looks like Sony and Columbia Pictures have done their very best to do right by the beloved franchise. There is one detail in the film's trailer, however, that is quite surprising — although many viewers might not realize its significance.
The band Led Zeppelin is very protective of their work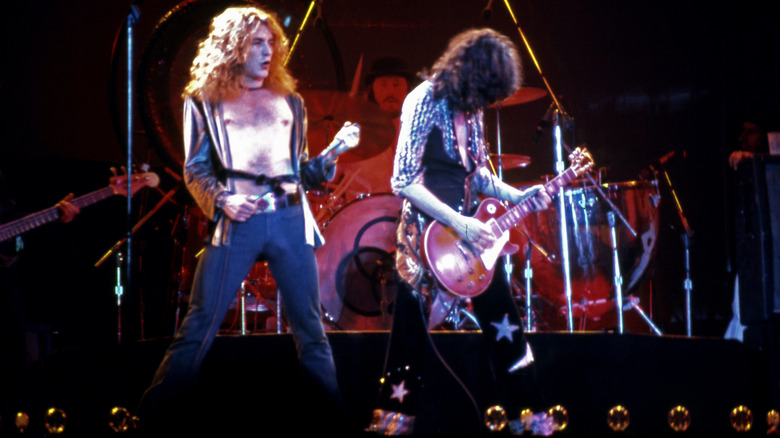 Bruce Alan Bennett/Shutterstock
The song used in the "Uncharted" trailer is the classic 1970s rock hit "Ramble On" by the legendary Led Zeppelin. As Nathan Drake's adventures often take him to various remote locations around the globe, the song's theme works well within the "Uncharted" universe. However, the fact that the song even made it into the movie's trailer at all is highly unusual.
Copyright law is a tricky business, especially when it comes to using trademarked songs in film and television. Led Zeppelin is notorious for being very particular about how their property is used. As an example, Led Zeppelin's songs were a prominent piece of storytelling for HBO's "Sharp Objects," but the music supervisor on the series had to really finesse their way into receiving the band's permission to use their work (via Business Insider). Fans of the Marvel Cinematic Universe will remember the iconic use of Zeppelin's "Immigrant Song" for "Thor: Ragnarok." The song's lyrics contained references to Norse mythology, which made it a perfect fit — yet it took some big Disney bucks to acquire the rights (via The Verge).
How the producers for "Uncharted" managed to convince the band to allow them the use of one of their biggest songs is a mystery, but we can bet that there was a big payday involved. Frankly, we don't care how they got the song. We're just glad they did.