Where Is Imhotep From The Mummy Now?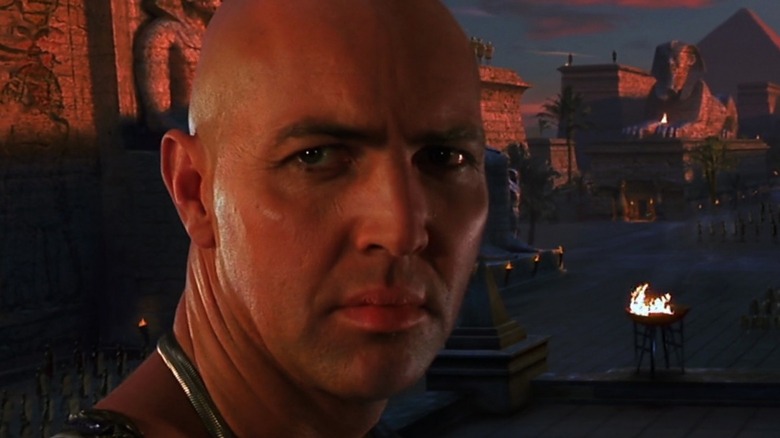 Universal Pictures
Death is only the beginning. That's what Imhotep was always saying in "The Mummy" and "The Mummy Returns." After the ill-fated, Tom Cruise-helmed reboot dashed the hopes for Universal's Marvelesque Dark Universe shared mythos, fans returned to the 1999 Brendan Fraser vehicle with new appreciation. "The Mummy" movies are also frequently cited as millennial queers "gay awakening," as reported by the Mary Sue. The film abounds with hotties across gender presentations — including Imhotep's performer, Arnold Vosloo.
Vosloo started his career in the theater scene of his native South Africa, where (according to his IMDb) he starred in "Hamlet" and performed in a staging of Harvey Fierstein's "Torch Song Trilogy." Vosloo started his Hollywood career in the early '90s, taking over the role of Darkman from Liam Neeson in the "Darkman" sequels. He starred as Imhotep in not just "The Mummy" and "The Mummy Returns," but in the filmed segments of Universal Studios' first "psychological thrill ride," Revenge of the Mummy (via YouTube). But what has Vosloo been up to since the Scorpion King stole the franchise from our favorite heretic priest?
Arnold Vosloo loves to play the baddie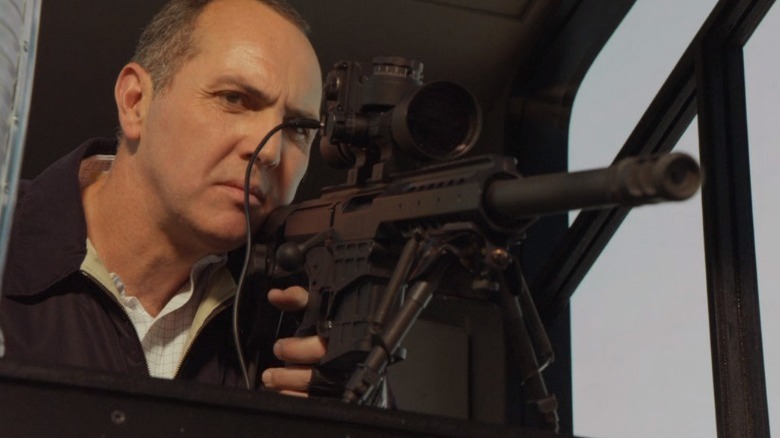 FOX
Since Universal put the "Mummy" franchise back in its tomb, Arnold Vosloo first found a home in another action franchise. Vosloo played Cobra mercenary Zartan in "G.I. Joe: The Rise of Cobra" and its sequel "G.I. Joe: Retaliation." In the movies, Zartan is a henchman of Destro and a master of disguise.
Vosloo has also worked in TV's many crime and spy procedurals. His imposing frame and soulful eyes give him the perfect vibes for complicated anti-villains, a role he's occupied on "Bones," "Bosch," and "Jack Ryan." Vosloo played Jacob Broadsky on "Bones." Broadsky had been Booth's mentor in sniping, but he eventually decided it would be better to work solo in deciding who lived and died. Broadsky tried to kill Booth in the Jeffersonian lab using infrared imaging, but accidentally shot Mr. Vincent Nigel-Murray instead. Vincent's death was one of the most tragic on the show, so Vosloo isn't exactly beloved by the fandom.
Vosloo played a formidable opponent to Harry Bosch in Season 3 of "Bosch." Rudy Tafero had been a detective in the Hollywood precinct, but had become a fixer. Tafero framed Bosch for the murder of Ed Gunn. The whole frame-up was devised by movie director/pervert/murderer Andrew Holland. Tafero was something of a shadow self for Bosch — what he could become if he gave up his ethics. It would make sense for Tafero to show up again on the upcoming Bosch spin-off (per Newsweek).