The Rolls-Royce That Only Cost American Pickers $16,000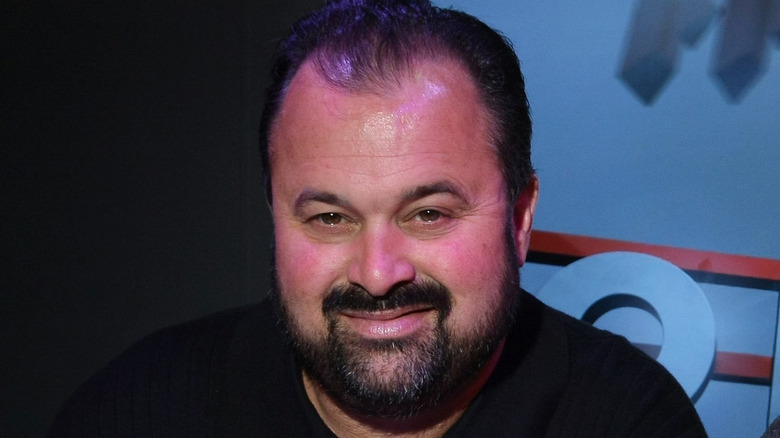 Neilson Barnard/Getty Images
When it comes to luxury vehicles, you just can't beat the style and precision found in a Rolls-Royce. For the better part of a century now, the elite class have their chauffeurs drive them around town in them. The vehicle basically functions as the ultimate status symbol where people already know you have money before they even see your face.
That's why Mike Wolfe and Frank Fritz of "American Pickers" were giddy with excitement when they found a Rolls-Royce from the 1920s on someone's property. Featured in the episode "Rat Rod Rolls," Wolfe has to contact a friend of his to get more information on the car. At this point, he learns that, fully restored, the car could easily go for six figures. However, the car is everything but restored. It's definitely seen better days, as both the exterior and interior need a lot of work to be presentable. But if you've seen even a single episode of "American Pickers," you know how persistent Wolfe can be.
Mike Wolfe strikes a lucrative deal on the Rolls-Royce
Mike Wolfe lays out two options for what he can do with the car. He can either spend a ton of his own money restoring the Rolls-Royce in the hopes he could get upwards of $120,000 out of it. Or he can sell it pretty much as is to someone who wouldn't mind taking on a DIY restoration job themselves. The latter is easier and more cost-effective than the other, but it all comes down to Wolfe getting it for the right price. 
Wolfe initially offered $15,000 to get his hands on the vehicle, but the seller would like to get $20,000 out of it. The only problem is that Wolfe thinks he could only sell it as-is for that amount, so they need to do a little investigating. With some help from Frank Fritz, they see that the engine still works and turns over, which is a good sign. After some more back and forth, the sellers decide to let it go for $16,000. 
It's a pretty penny for a car in as rough of shape as it's in, but according to Wolfe's expert, he can turn a profit off of it still. It just goes to show how collectible any kind of Rolls-Royce is, going for double as much as a vintage Ford the pickers bought on a different episode.