What The Critics Are Saying About Resident Evil 4 VR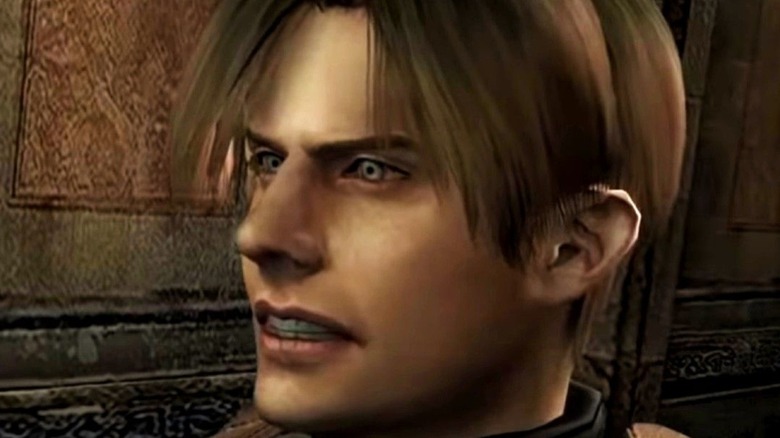 Players are finally getting to re-experience "Resident Evil 4" in a whole new way, thanks to the release of "Resident Evil 4 VR" on the Oculus Quest. This is a banner year for "Resident Evil" fans, as "Resident Evil 4 VR" arrives only a few months after the critically acclaimed "Resident Evil Village," which in turn felt heavily inspired by the original version of "Resident Evil 4." 
While the new VR experience offers a retooled first-person perspective, it's still recognizably one of the most popular "Resident Evil" games. This new port of "Resident Evil 4" reportedly won't be the exact same narrative experience, since a few scenes were cut from the release. Even so, it seems the game hasn't lost any of its edge in the scares department. 
It's good to know that the game is still capable of generating excitement after all this time, especially since (as fans have noted) "Resident Evil 4" is the most-ported game in the series. While there have been rumors of a "Resident Evil 4" remake in a similar vein to the "Resident Evil 2" and "Resident Evil 3" remakes, those talks have not been confirmed by Capcom. For now, players will have to settle for "Resident Evil 4 VR" reinvigorating the horror-action classic. So what do the critics think?
Resident Evil 4 VR successfully resurrects an old game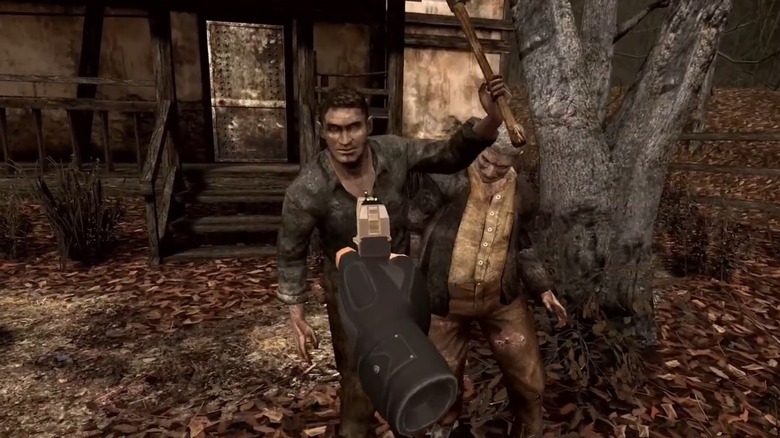 Critics who got their hands on "Resident Evil 4 VR" early seemed to have almost nothing but positive things to say. 
For IGN, Taylor Lyles gave "Resident Evil 4 VR" a 9/10 and wrote, "from the reworked and extremely flexible controls to making puzzles less of a chore and more fun to interact with, the thoughtful changes here make it an easy recommendation for anyone who owns an Oculus Quest 2." 
Adi Robertson at The Verge also praised "Resident Evil 4 VR" for making the puzzles less frustrating, as well as for being able to translate the over-the-shoulder firing of the original into first-person VR shooting. Robertson also said that the game has enough differences from the original to make it worth playing again.
Upload VR's Jamie Feltham greatly enjoyed "Resident Evil 4 VR," saying, "Whether it's ... the slick satisfaction of pulling off headshots with careful aim or simply taking in this world of terror from a fresh new angle, there are a lot of reasons to relive the horror." 
The main recurring knock against the title seems to be that some of the graphics are showing their age. Game Informer's Blake Hester mentioned that some textures ended up looking a bit muddy, but the excellent combat made the game 100% worth seeking out. It seems clear that "Resident Evil 4 VR" is not only a great port of the original game, but a must-play title for fans of VR.