It's Okay To Not Be Okay Season 2 - What We Know So Far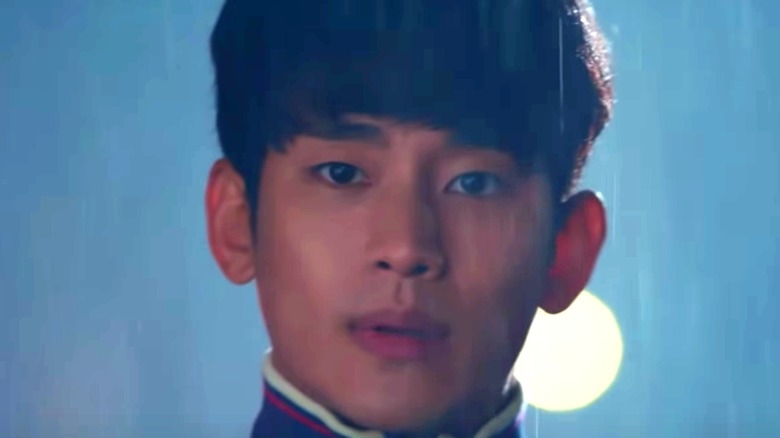 Netflix
"It's Okay to Not Be Okay" is more than just a statement about mental health or a catchy slogan for mental health awareness month. It's also the title of an exceptionally popular South Korean romantic drama that skillfully and sincerely tackles the topic of mental health through its two leads, one of whom is believed to have antisocial personality disorder while the other works in a psychiatric ward and cares for his older brother, who is on the autism spectrum. The storyline is deeper and darker than what we often see in romantic K-dramas, but that is part of what makes it worthwhile.
Since its debut in 2020, the show — which is known as "Psycho, but It's Okay" in South Korea — has become increasingly popular among fans of K-dramas in the U.S., where it streams on Netflix (and by the way, pro tip: Netflix has a lot of excellent Korean shows if you're interested, and not just Squid Game). 
If you've binged the series' 16 episodes and are looking for more information about whether or not it will return for a second season, you're definitely not alone. So we've gathered up all possible intel we could find about the possibility of more episodes. Here's everything we know so far about "It's Okay to Not Be Okay" Season 2.
What is the release date for It's Okay to Not Be Okay season 2?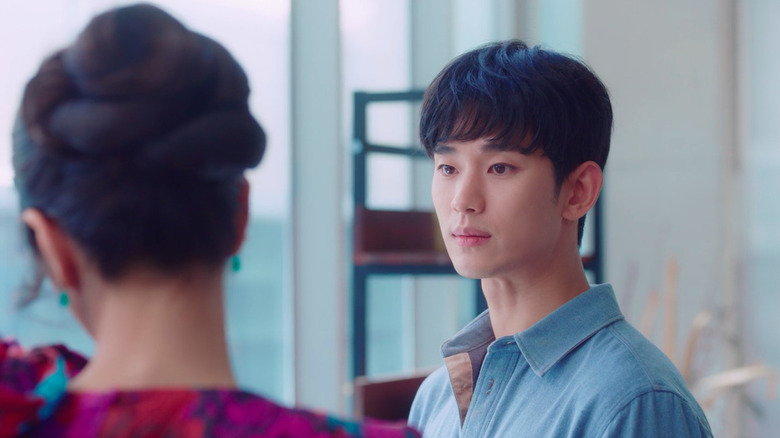 Netflix
"It's Okay to Not Be Okay" debuted in the summer of 2020 and quickly became a massive hit with viewers — it even made the New York Times' list of Best International Shows of 2020 — so it makes sense that fans all over the world are hoping for another season. Unfortunately, more than a year after the series wrapped its story, it still has not been renewed.
While Americans are accustomed to shows running for multiple seasons (though limited series are becoming more and more common), the fact that a Korean series like "It's Okay to Not Be Okay" has not been renewed yet is not particularly strange or even all that surprising. Most K-dramas are written to be a single season story featuring a beginning, middle, and end. You can think of them like a novel rather than a traditional TV show. That being said, some shows (like "Stranger," which also streams on Netflix) have been renewed for additional seasons, so it's not unheard of either. So keep checking back for news on this front because as soon as we hear something, we'll update this story with more information.
Who is in the cast of It's Okay to Not Be Okay season 2?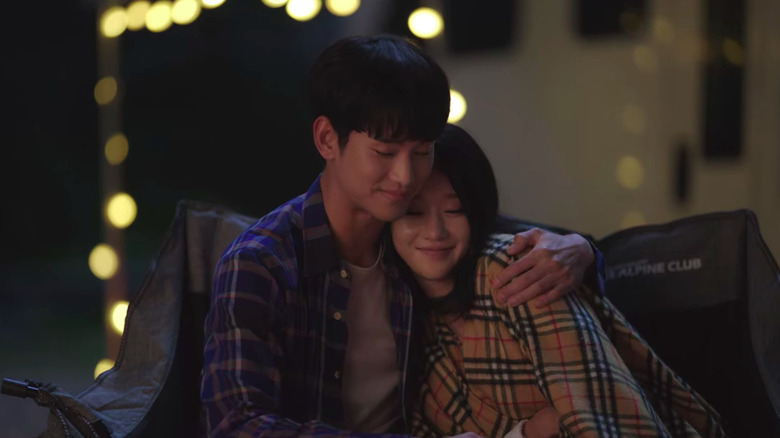 Netflix
If "It's Okay to Not Be Okay" is eventually renewed for a second season, it makes sense to assume the original cast would return to reprise their roles, at least in terms of the main characters. If that happens, it would mean the return of Kim Soo-hyun as Moon Gang-tae, the series' leading man, Oh Jung-se as Moon Sang-tae, the character's older brother, and Seo Ye-ji as the show's heroine, Ko Moon-young.
It's possible that we might see some of the supporting characters as well, like Lee Sang-in (Kim Joo-hun), the CEO of the company that publishes Moon-young's children's books, and Nam Ju-ri (Park Gyu-young), who works with Gang-tae. Given the way the series ended, it is possible that Jang Young-nam, who portrayed the mother of Moon-young, might reprise her role as well in some capacity, but that's probably less likely. But again, all of this is speculation since the show has not been renewed.
What is the plot of It's Okay to Not Be Okay season 2?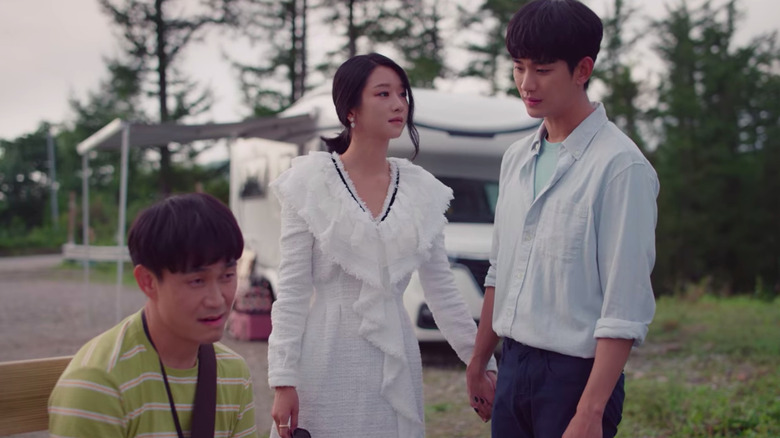 Netflix
The first season of "It's Okay to Not Be Okay" detailed the relationships between Ko Moon-young, a children's book author, and two orphaned brothers: Moon Gang-tae and Moon Sang-tae. While Moon-young and Gang-tae fall in love, Moon-young also develops a heartfelt relationship with Sang-tae, who is an artist. But the trio's lives are also connected by tragedy. It is eventually revealed Moon-young's mother killed the brothers' mother. She is sent to prison near the series' end.
While the overarching narrative of the characters and their complex relationships are wrapped up by the end of the finale, there are some avenues the show could explore in a second season. The show could check in and follow their healing process. A storyline like this could also include Moon-young's mother, as it might make sense for the show to revisit the mother-daughter relationship.
But one of the highlights of the show was watching the central love story come together, and as we all know, what comes after happily ever after might not evoke the same emotional response as what came before it. So that particular aspect of the story might be difficult to recapture in a second season. Still, there are plenty of fans out there who wouldn't mind seeing what these characters are up to now, so if a second season does come together, we fully expect viewers to watch no matter what.