Here's Where You Can Watch DC's Injustice Movie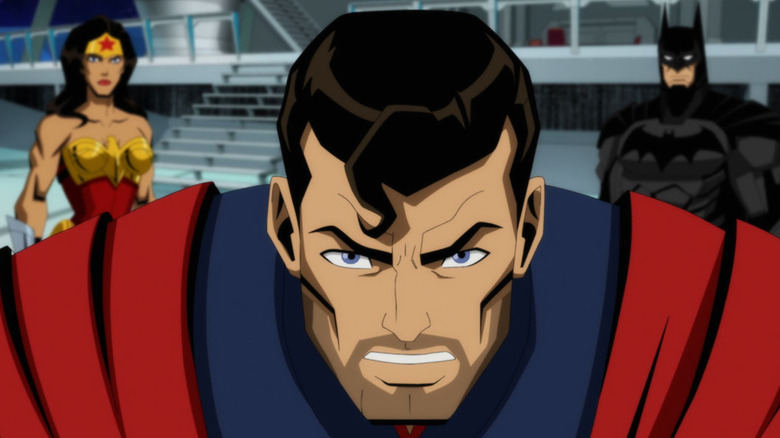 DC Comics/Warner Bros.
We may receive a commission on purchases made from links.
Gamers and longtime comic book fans are probably already familiar with the "Injustice" series. Originally a series of 2D fighting games created by NetherRealm Studios (the same people behind the "Mortal Kombat" franchise), "Injustice: Gods Among Us" and its sequels allows players to pit the DC Universe's greatest fighters against each other in an alternate reality where Superman has turned into a maniacal despot. It is accompanied by a series of graphic novels written by Tom Taylor, which fleshes out the story of Superman's transformation into a tyrant and Batman's attempts to resist him.
Now, the original story of the games and comics has come to a new format with an "Injustice" animated film. Released on October 19, the film adapts the first portion of the "Injustice" story where Joker (Kevin Pollak) destroys Metropolis and kills Lois Lane (Laura Bailey), pushing the Man of Steel (Justin Hartley) to his psychological limits. It is a fresh new way of experiencing a popular DC side story, and a compelling new experience for fans who missed out on the games and comics. Unfortunately, the film isn't as easy to get your hands on as you might expect. Here is where you can watch DC's "Injustice" movie.
Injustice is only available for purchase, and can't be streamed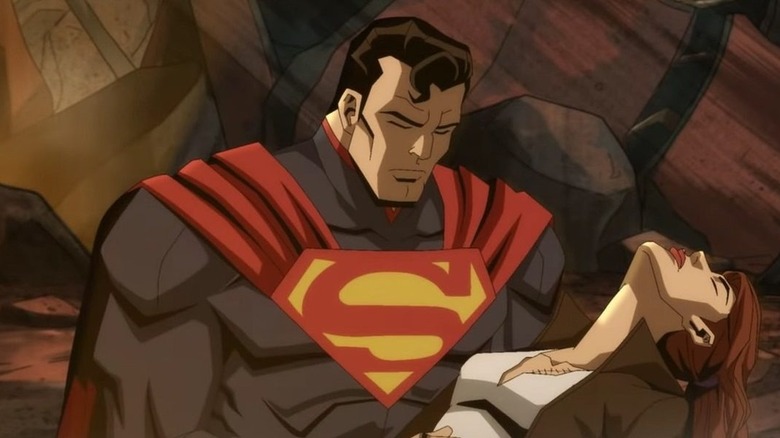 DC Comics/Warner Bros.
Unfortunately, the "Injustice" movie is not currently available on any streaming platform. Not even HBO Max, the current home for most DC content, is streaming the film — though that may change in the future. Until that day comes, however, people who want to watch "Injustice" will have to actually purchase the movie.
As of right now, the film is available for both digital and physical purchase on Blu-Ray via Amazon. The digital version of the film currently costs $19.99, while the baseline physical version costs $29.98. If you're trying to splurge and obtain the 4K version of the physical copy, that will cost $39.99. Luckily, however, Amazon does currently have the physical versions of the film on sale, lowering the cost of the base version to $19.96 and the 4K edition to $24.96. However, that is not expected to last long.