The Romantic Comedy That Almost Ruined Warren Beatty's Career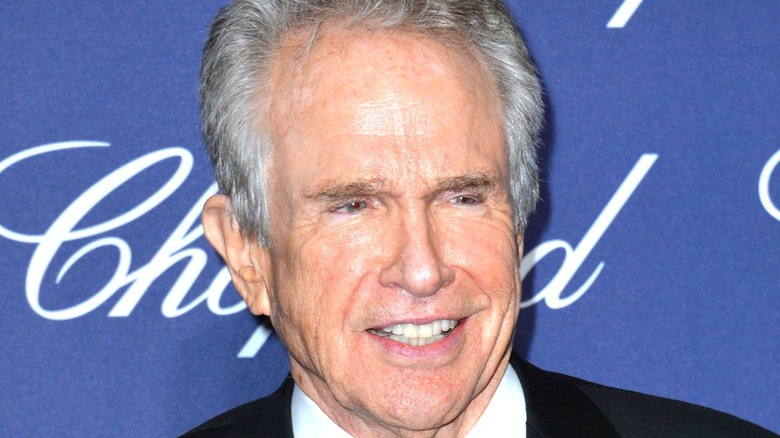 Shutterstock
For a precious few long-tenured big screen talents, the term "legendary" doesn't even come close to describing their career. Warren Beatty is one of them. His career began way back in 1957, and has seen Beatty wearing the hats of actor, writer, director, and producer while serving as a proverbial bridge between the Hollywood of old, and that of today. It's also seen the multi-hyphenate filmmaker score more than a dozen Academy Award nominations, with his lone statue coming via a Best Director win for 1981's political drama "Reds" (per IMDb).
As is the case with any actor who has had skin in the game for more than a few decades, the "Dick Tracy" star's career has, of course, seen a few ups and downs. While the downs have generally been few and far between for Beatty, the infamously-choosy filmmaker delivered one of the biggest busts of his career when he claimed the romantic lead in a high-profile rom-com circa 2001, and his career never fully recovered. 
Town & Country almost brought an early end to Beatty's storied career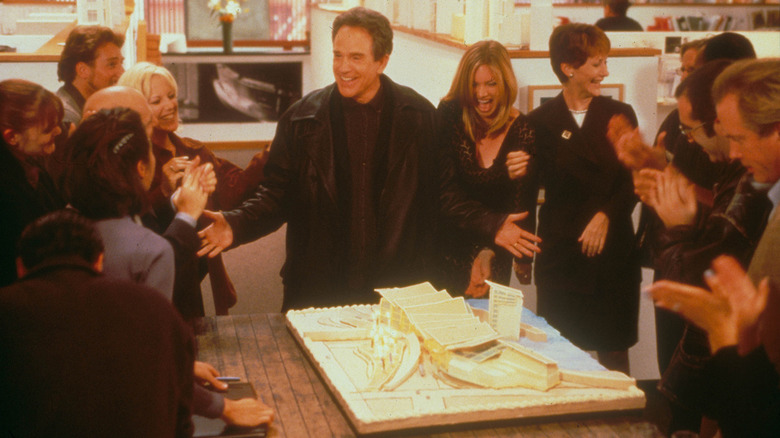 New Line Cinema
That movie is "Town & Country," and it found Warren Beatty working alongside Diane Keaton, Goldie Hawn, Gary Shandling, Andie McDowell, Josh Hartnett, and Charlton Heston. It also found him portraying a renowned New York architect on a series of comedic, often sexual misadventures as he ponders the general state of his life. Sure, one might easily eye that cast list and assume "Town & Country" to be at least a serviceable piece of Hollywood rom-com fluff. But one could not be more off the mark in that assumption, with "Town & Country" going down as a $90 million dollar bomb (per Box Office Mojo) derided as much by fans as it is by critics (via Rotten Tomatoes).
If you're wondering what went wrong with "Town & Country," the answer might actually be ... everything, because the film's production problems are the stuff of Hollywood nightmare. As noted by NME, production on "Town & Country" actually began in 1998, though it didn't hit theaters until the Spring of '01. The ensuing years reportedly saw the production plagued by last-minute recasts, continuous rewrites, numerous reshoots, contentious behind-the-scenes battles between Beatty and director Peter Chelsom (per Yahoo! Movies), a ballooning budget, and even a studio break-in that found thieves making off with two reels of footage from the film.
With so much turmoil behind the scenes, the deck was well-stacked against "Town & Country" ahead of its release. And yes, the film promptly became a monumental bomb that even a star of Warren Beatty's revere couldn't escape.