Dune's HBO Max Premiere Is Even Closer Than You Think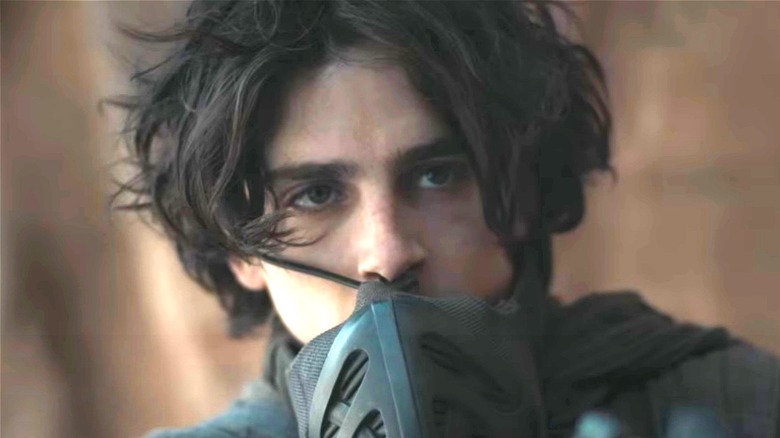 Warner Bros./YouTube
"Dune" is arguably one of the most anticipated science fiction films in recent memory. Helmed by "Arrival" and "Blade Runner: 2049" director Denis Villeneuve, the film is already making quite a splash at the international box office, grossing $129 thus far (per Box Office Mojo) and that's before it's even debuted domestically. It's also being mostly praised for its ambition and big budget spectacle, and it's currently sitting at a healthy 88% on Rotten Tomatoes. Like all of the Warner Bros. 2021 release slate, the film is set to debut on HBO Max at the same time it releases in theaters, a move that Villeneuve has loudly criticized (via Variety).
Still, while "Dune" is set to premiere in domestic theaters on October 22, some movie theaters are screening the film the night before, as has become quite common with bigger movie releases. This would mean that fans who aren't quite comfortable with the idea of returning to theaters yet as a result of the ongoing pandemic would have to wait longer to view "Dune" on HBO Max. 
However, Warner Bros. has officially revealed some good news in this area, and "Dune" will actually be premiering on HBO Max a little sooner than fans may think.
Dune will premiere Thursday night on HBO Max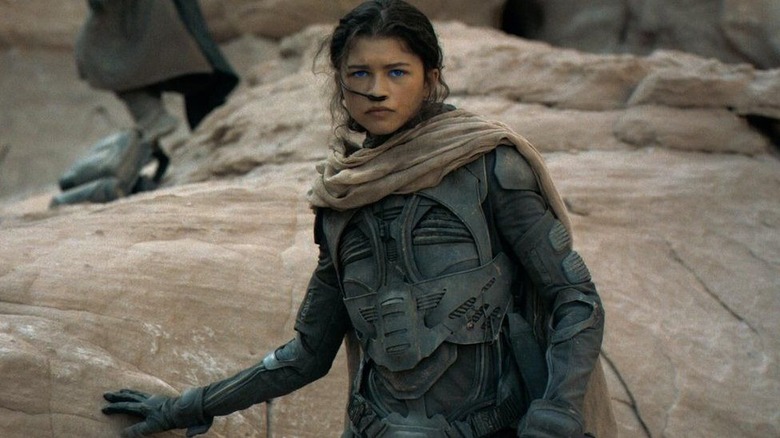 Warner Bros.
According to Warner Bros. and HBO Max, "Dune" will now be releasing hours earlier than it was originally intended to on the HBO Max streaming service. It will now premiere at 6 p.m. EST/3 p.m. PDT on Thursday, October 21 instead of the much later 3 a.m. EST/12 a.m. PDT October 22 release date it previously had. 
This is seemingly a move to get the film in front of the eyeballs of its HBO Max viewers around the same time that it will debut in some theaters, which would even out the playing field and make sure that everyone has a chance to see "Dune" before the inevitable influx of spoilers.
Still, while this is good news for those looking to see the movie at home, it'll be interesting to see how this whole release strategy affects the movie's opening weekend box office numbers. Given that "Dune" is only half of the story that a much-discussed Part 2 would hopefully be continuing, it's vital that the movie performs well at the box office to ensure a sequel is greenlit. However, Variety reports that Warner Bros. would still be interested in making a second part as long as HBO Max subscribers embrace the movie.