What Happened To Minkus On Boy Meets World?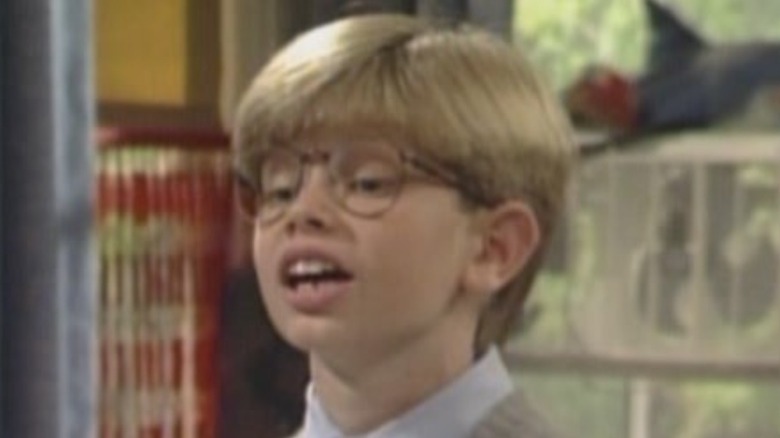 ABC
The ABC family comedy "Boy Meets World" was a true staple for many '90s kids, who would often occupy their couches on a Friday night to see what life had in store for friends Corey Matthews (Ben Savage), Shawn Hunter (Rider Strong), and Topanga Lawrence (Danielle Fishel). The series follows the trials of the three best friends as they navigate through junior high, high school, and college. While the show approached coming-of-age issues like responsibility and honesty, the characters would also go onto tackle more complicated problems as well — like Shawn joining a cult, for instance.
Besides the three main protagonists, "Boy Meets World" had a memorable cast of supporting characters. Every kid wished they had a mentor like Mr. Feeny (William Daniels), or a cool older brother like Eric Matthews (Will Friedle). Yet there was one character that some fans may have forgotten all about. In the show's pilot, audiences were introduced to Stuart Minkus (Lee Norris), a highly intelligent yet irritatingly pretentious sixth-grader who could give Springfield's Martin Muntz a run for his money.
Minkus was prominent in the first season of "Boy Meets World," yet suddenly vanished in the following seasons, only to reappear in the show's Season 5 finale. This would be his final appearance on the show, as Corey and the rest of the gang would graduate from high school and go on to college together, leaving Minkus behind. So whatever happened to Minkus during the time of his disappearance, and where would he later end up?
Minkus turned up again in the Boy Meets World spin-off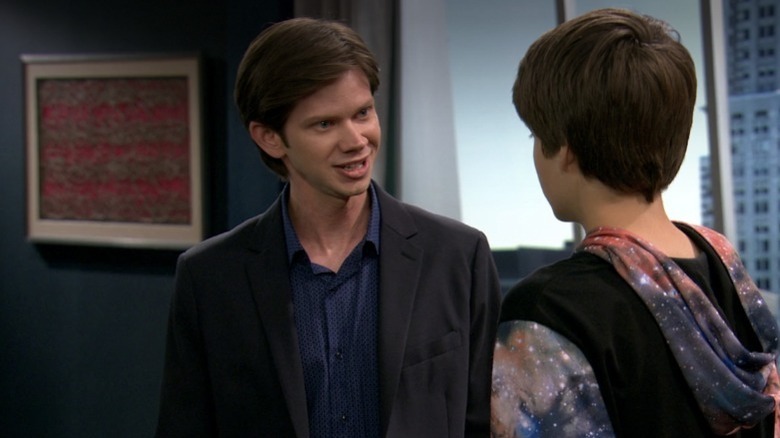 Disney Channel
As it turns out, the writers of "Boy Meets World" had a good reason for writing Minkus out of the show for nearly four seasons. Another favorite Friday night sitcom on ABC, "Family Matters," was best known for the character of Steve Urkel (Jaleel White), the super nerdy neighbor of the Winslow family. Apparently, the ABC network believed that two nerds was one nerd too many, and decided to give Minkus the ax. The character did show up in a brief scene in the Season 5 episode "Graduation," where he accused Corey and friends of ignoring him over the years before running off, never to be seen again.
Stuart Minkus' fate was eventually revealed in the show's Disney Channel spin-off, "Girl Meets World." The show stars Rowan Blanchard as Riley Matthews, the daughter of Corey and Topanga, as she navigates her own high school journey. Ben Savage and Danielle Fishel returned to reprise their former roles, and Lee Norris also joined the cast for a few episodes. As it turns out, Minkus went on to become a wealthy CEO of his own company. He married Jennifer Bassett (Kristanna Loken), Shawn's vindictive ex-girlfriend in "Boy Meets World," and the two had a son, Finkle (Corey Fogelmanis).
Luckily, it seems the former rivalry between Corey and Minkus didn't carry over to their children. Finkle features heavily as a member of the main cast of "Girl Meets World," and is a loyal friend to both Riley and Maya Hart (Sabrina Carpenter). He and his father also have a very healthy, loving relationship. Though he may have been an annoying little weasel as a kid, it's nice to know that Minkus turned out all right.