Alexandra Quinn's Entire NCIS Backstory Explained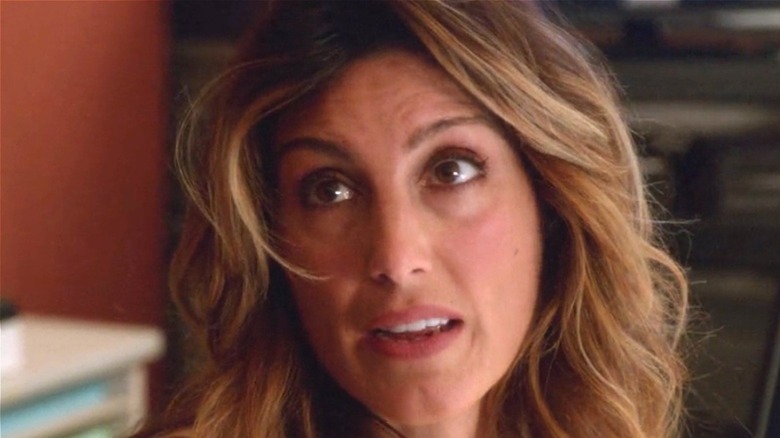 CBS
Part of the appeal of a long-running series like "NCIS" is the opportunity to get to know a group of remarkable characters and watch them grow and develop. When we first met Leroy Gibbs (Mark Harmon), we knew very little about him, but we steadily learned more and more as the series progressed. Viewers learned about his time as a sniper, the loss of his wife and daughter, and his decades-long relationship with Donald "Ducky" Mallard (David McCallum). The same can be said for all the members of the Naval Crimes Investigative Service. We knew next to nothing about Tony DiNozzo (Michael Weatherly), Timothy McGee (Sean Murray), or Abby Sciuto (Pauley Perrette) when we first met them, but as the series moved forward, we learned about who they were, what made them tick, and ultimately what led some of them leaving the NCIS team altogether.
One of the things that made Special Agent Alexandra "Alex" Quinn (Jennifer Esposito) so interesting is that we only got a single season to get to know her. Given that her time with the NCIS team was so brief, we know very little about Quinn as a person before her time on the show. Here's what we know about Quinn's complicated backstory.
Quinn trained a number of current NCIS agents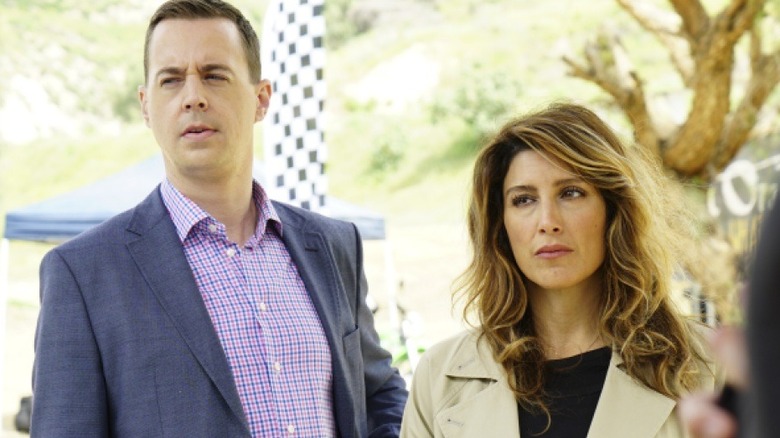 CBS
Special Agent Alexandra Quinn made her first "NCIS" appearance in Season 14, Episode 1 ("Rogue") where she visits Gibbs at NCIS headquarters to talk with him about his lack of success finding a replacement for DiNozzo. Quinn had recommended multiple agents to replace Tony, only to have Gibbs deny each one of them for one reason or another. After becoming involved in the team's current assignment, Quinn was recruited to Gibbs' team alongside Nick Torres (Wilmer Valderrama). This would be a role she would serve in with distinction until her sudden departure in the finale of Season 14 ("Rendezvous).
Prior to being recruited by Gibbs, Quinn served for 15 years as a Federal Law Enforcement Training Center member. During her tenure with the FLETC, she trained some of the agents who would go on to become part of Gibbs' team, including McGee, Torres, and Special Agent Eleanor "Ellie" Bishop (Emily Wickersham). Her life beyond the FLETC and NCIS is somewhat less defined but highlighted by tragedy.
Quinn's losses and her departure from the NCIS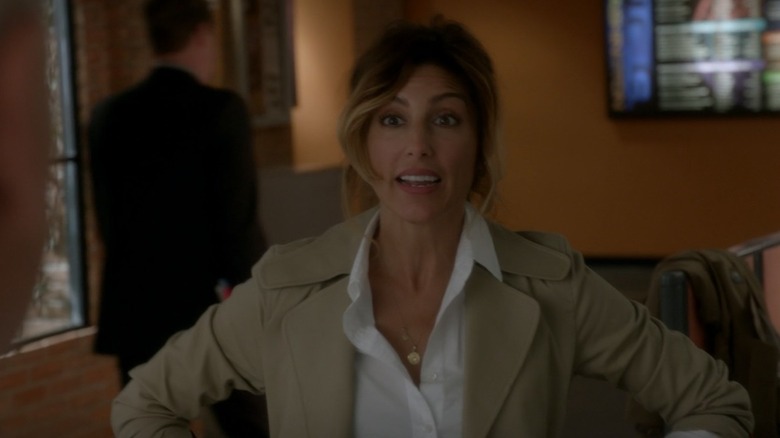 CBS
Before her time with the FLETC, Quinn was a field agent, but the tragic death of her partner on assignment left her traumatized. She recalled her partner left their car during a stakeout while she was arguing on the phone with her ex-fiance Mike, and he was subsequently shot by the criminals they were observing. The combined one-two punch of the loss of her professional and personal partners had her withdraw from the field to become a full-time trainer until Gibbs extended his invitation.
Quinn left the NCIS sometime between the end of Season 14 and the beginning of Season 15. During her final episode, "Rendezvous," the agent receives two phone calls from her mother, and we later learn she has Alzheimer's. Quinn resigns from the NCIS to care for her mom and spends as much time with her as possible. According to Deadline, Jennifer Esposito's departure was due to former showrunner Gary Glasberg's untimely death in 2016. He created the character and her story, but after he passed, the creative team on the show ultimately decided to move in a different direction.
It's unfortunate that Quinn's time on the show was cut short. While we only got one season with Esposito, at least it was an enjoyable one.