Stephen King Has Some Words Of Wisdom For Squid Game Fans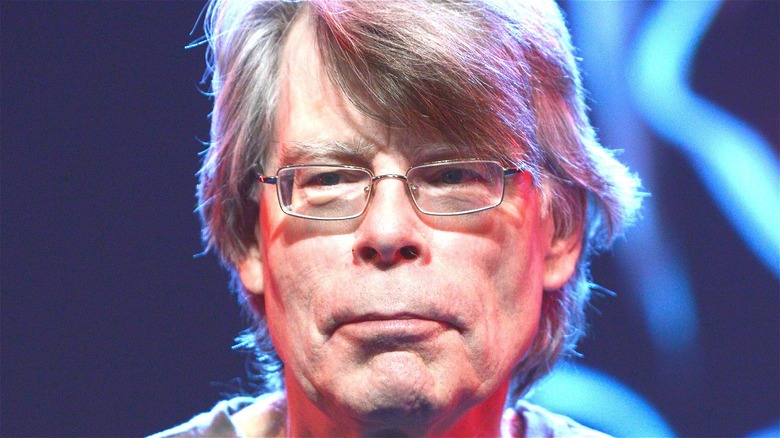 Ulf Andersen/Getty
So, is there anyone who hasn't watched "Squid Game" at this point? The South Korean Netflix series has been the talk of the town since first debuting in September — capturing the #1 spot in all 90 countries that the streaming service is offered in (via Forbes). It's not just your everyday television viewers who are being captivated by the survival drama. Celebrities and fellow artists in both TV and film are praising it as well, including master of horror Stephen King.
The legendary author showed his support for "Squid Game" through some recent tweets, in which he offered up a few words of wisdom for fans of the show. Many have pointed out how "Squid Game" largely resembles two of King's previous works, "The Running Man" and "The Long Walk." Both novels deal with dystopian futures and deadly contests being played by large groups of people.
King, himself has noticed the similarities between "Squid Game" and the novels mentioned above. But that's not the biggest thing that resonated with the writer. Instead, King learned a valuable lesson in Episode 4, titled "Stick to the Team," that struck him the hardest.
Stephen King loved one Squid Game line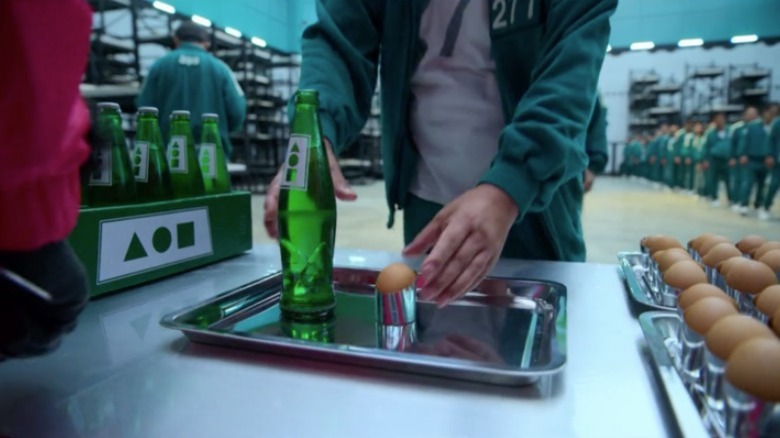 Netflix
Of all the things that stood out to Stephen King, one short line from "Stick to the Team" had the most significant impact. "Words of wisdom from SQUID GAME," King tweeted on October 15. "Shut your mouth and grab an egg." The quote comes as Squid Game contestants are waiting in line for their meals, which is just one hard-boiled egg. Player Jang Deok-su (Heo Sung-tae) and his thuggish cohorts cut in to get seconds, upsetting one of the other contestants. They ask Deok-su what he thinks he is doing, prompting him to utter the phrase "Let's eat and survive together" in Korean, according to K-drama news site KBIZoom. However, the line is dubbed over in English to say instead, "shut your mouth and grab an egg."
Fans of "Squid Game" were quick to prop up King's tweet, with many asking whether he saw the similarities to his previous works. "Did you get any 'Running Man' vibes from it?" asked Twitter user @ArtSuaTgu. "Yes. RUNNING MAN and THE LONG WALK," King responded. In "Running Man," citizens compete in a series of violent game shows for monetary prizes. Main character Ben Richards takes part in the Running Man competition, which turns players into wanted enemies of the state with assassins hunting them. In "The Long Walk," teenage boys compete in an annual walking contest that results in their death if they're unable to maintain a pace of four miles per hour.
Season 1 of "Squid Game" is currently still streaming on Netflix.