The Subtle Detail In Chicago Med Fans Think Is Problematic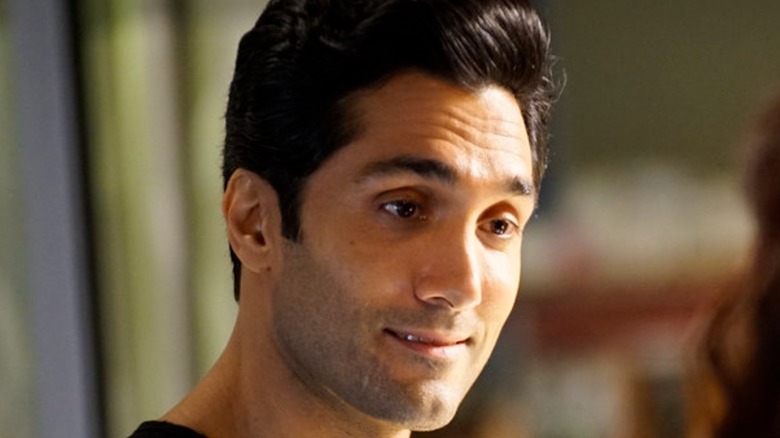 NBC
"Chicago Med" fans aren't shy about pointing out issues they have with the popular series. The show, created by Dick Wolf and part of the "One Chicago" franchise, follows the professional and private lives of a group of emergency room doctors out of the fictional Gaffney Chicago Medical Center. The doctors of "Chicago Med" have seen their fair share of dramatic cases, from drive-by shootings to patients infected with the Zika Virus. The hospital staff never shies away from relationship problems either, so fans get a heaping dose of drama on all fronts.
With over 100 episodes, the series boasts plenty of shock-inducing scenes, and with three more seasons on the way, according to Deadline, there's plenty more to come. The show is also known for its attention to detail on medical terminology and conditions. However, some fans are calling out the series for being problematic and insensitive regarding a subtle detail that pops up in almost every episode. 
Chicago Med's trauma room nickname is problematic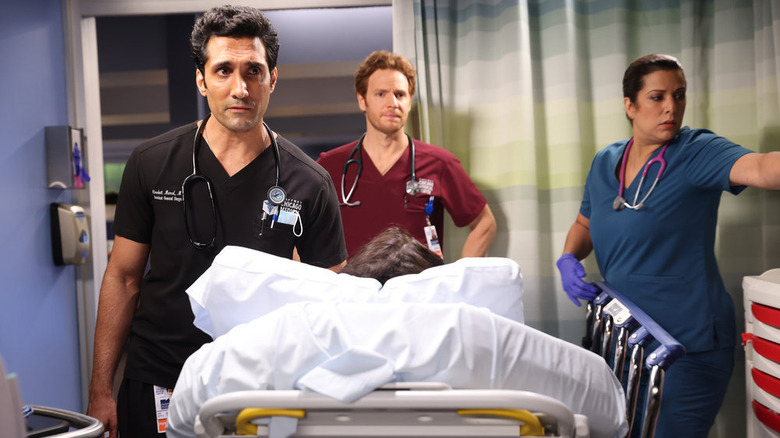 George Burns Jr./NBC
In a popular thread on the "Chicago Med" subreddit, user SnooGuavas5568 called out the series because of the name the doctors have given to one of the emergency department trauma rooms. It's referred to as Baghdad, which left the Redditor compelled to comment on it. "I'm a veteran, but I'm not even offended for the reasons you may think," they said. "It just seems to be dehumanizing to the real people who live there. It's not all enemy combatants, there are decent people in Baghdad Iraq and to nick name your trauma room after a real life war zone, regardless of how we as a nation view the inhabitants, is really tasteless. IDK, maybe it's just me but I feel like saying Trauma 1 is effective but calling their trauma room Baghdad is purely for shock value and it's kind of gross."
Several other users concurred, with g6p-dehydrogenase commenting, "I agree. Everytime I hear it It actually makes me angry. It's not cool in any way."
SnooGuavas5568 also notes that there is no explanation as to why the room is called Baghdad. Another user, Dewey_Talks_NZ, attempts to provide context by adding, "You can't actually call it [trauma] 1 cause if you listen to Maggie one episode she is giving a tour and she explains that it's actually [trauma] 3&4 ( it's Two bays with the dividing wall opened for more space ) that gets turned into bagdad when they get a gunshot victim or major [trauma]."
It would be quite the shock if the writers and producers changed the name of the trauma room this far into the series, but it certainly wouldn't disappoint fans if they did.