The Biggest Similarity Between Criminal Minds And Without A Trace
The shows "Without A Trace" and "Criminal Minds" were two of CBS' biggest hits of the 2000s. "Without A Trace" began in 2002, and starred Anthony LaPaglia and Poppy Montgomery as members of the FBI's Missing Persons Unit, who raced against the clock to find someone who's disappeared. The show ran for seven seasons.
"Criminal Minds" also followed FBI agents, but in a different section, namely the Behavioral Analysis Unit, or BAU, as they traveled around the country tracking down serial killers before their next kill. Starting in 2005, the show ran for 15 seasons before getting canceled, going through several cast changes in the process.
While both shows were focused on agents in the FBI, the difference in their departments and the nature of the cases they followed led to the idea that the shows were truly unique from each other. However, they did share more than one single tangential similarity, as a closer look would reveal. This is the biggest reason why "Criminal Minds" and "Without a Trace" are more similar to each other than you think.
Agents had dangerous exes on both shows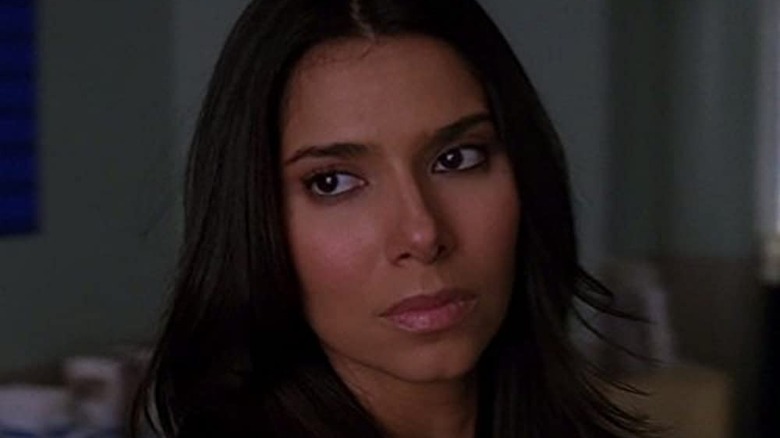 CBS
In the 6th season of "Criminal Minds," Episode 18, titled "Lauren," saw BAU Agent Emily Prentiss (Paget Brewster) go after Ian Doyle (Timothy V. Murphy), a former terrorist whom she had met while she was undercover. During her time there, Prentiss and Doyle had developed a romantic relationship, growing close enough for Doyle to ask Prentiss to take care of his son Declan. When Prentiss goes after him in the present day, Doyle kidnaps her, intending to punish her for the death of his son before he discovers Declan is alive after all.
In Season 5 of "Without A Trace," Agent Elena Delgado (Roselyn Sanchez) similarly finds herself having to protect her daughter from the child's father. Throughout the season, Delgado is engaged in a custody battle with her ex-boyfriend, Carlos Aguilar (Jsu Garcia), for their daughter Sofie. This comes to a head in Episode 16 of the season, titled "Without You," as Aguilar abducts Sofie, forcing Delgado to track down her ex to recover her daughter and keep her safe.
In both series, female agents found themselves dealing with a man they were romantically involved with, but the similarities go deeper than that. Both suspects become the focus of their respective teams after they abduct someone, and the strife between Prentiss and Doyle, as well as between Aguilar and Delgado, revolves around a child the agents are trying to protect.
"Without A Trace" is currently available on HBO Max, while "Criminal Minds" is available on Paramount+.