Here's How You Can Watch Criminal Minds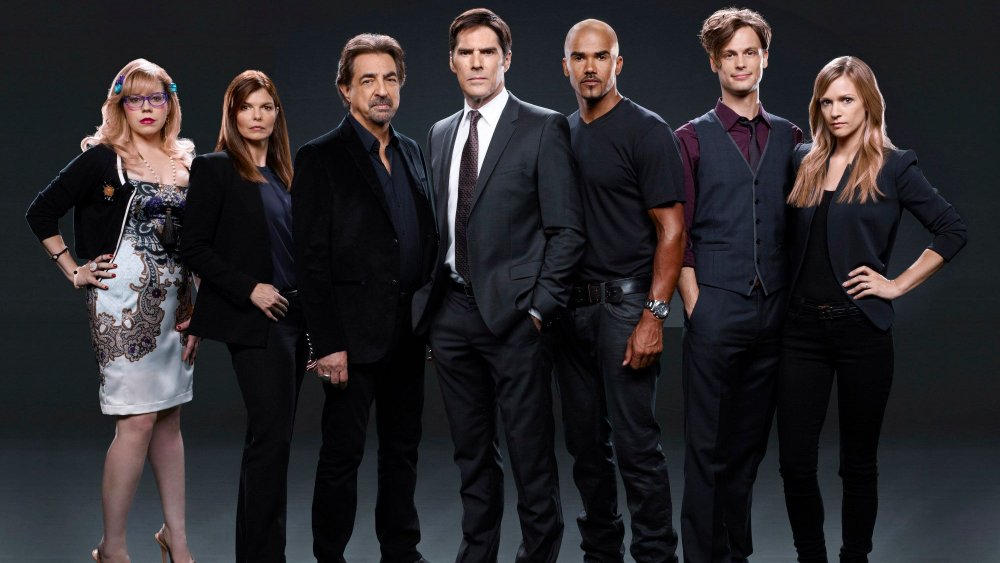 CBS
There are few things more comforting in this world than finding a new show to binge watch, especially if that show has already aired a plethora of seasons that are just waiting for you to consume. Network crime procedurals are a perfect option for this, as shows like NCIS and Law & Order have literally hundreds of episodes available to watch, and that's not even to mention all of the spinoffs. If you're a fan of crime dramas and are looking for something on the grittier side, then you're in luck, because there are now 15 seasons of CBS' graphic crime drama Criminal Minds available for you to plow through.
One small downside to binging a show as massive as Criminal Minds is that it can be difficult to track down all of the episodes. Often, newer seasons are missing, or the first few somehow didn't make it onto your streaming platform of choice. Don't give up hope, though; if you've got a lot of free time on your hands and are looking to see Joe Mantegna, Paget Brewster, and Kirsten Vangness track down some of the most psychotic criminals in America, we'll help you find exactly where you can watch all the available seasons of Criminal Minds.
Head to Netflix for older seasons of Criminal Minds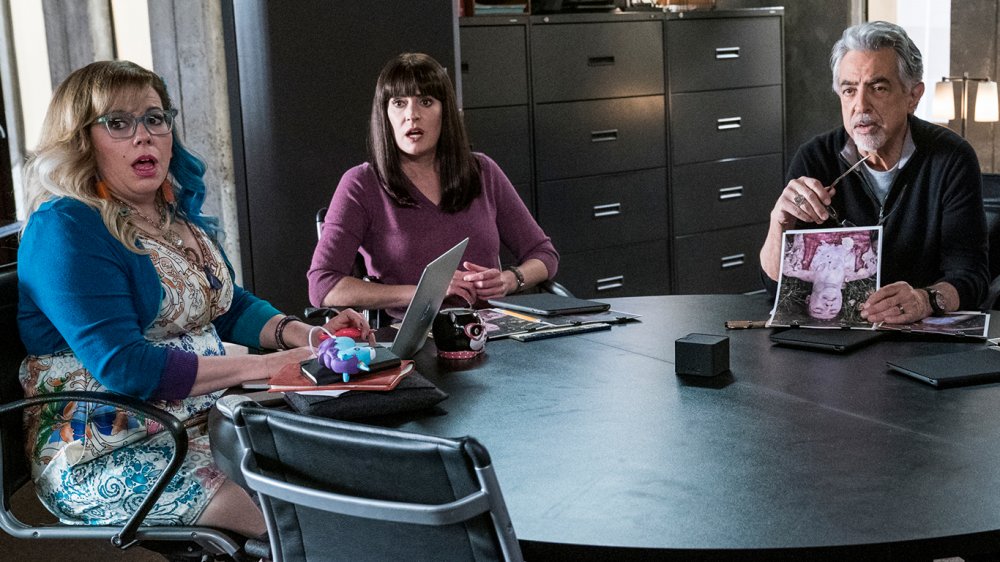 CBS
The good news about starting your Criminal Minds binge is that a significant portion of the show is available for American Netflix subscribers. As of April 2020, seasons 1-12 are available in full on the streaming platform. However, if you're itching to watch, make sure you get in while the show is still available. As with all things on Netflix, the series isn't guaranteed to have a home on the platform forever.
In fact, there have been rumors that Criminal Minds might soon be leaving Netflix. In 2019, a number of CBS' other shows left the platform, according to What's On Netflix. Criminal Minds remained; however, after being updated annually with new seasons in years past, the show hasn't had anything new episodes added since season 12 (the 15th and final season finished airing in February 2020). The fear that this would mean the end of the series' availability on Netflix has not yet come to pass, but it does indicate that it's in a precarious place as far as its availability goes.
If you don't have a Netflix subscription or are looking to catch up on the latest seasons, don't worry. There are a few other resources to watch.
Other ways to watch Criminal Minds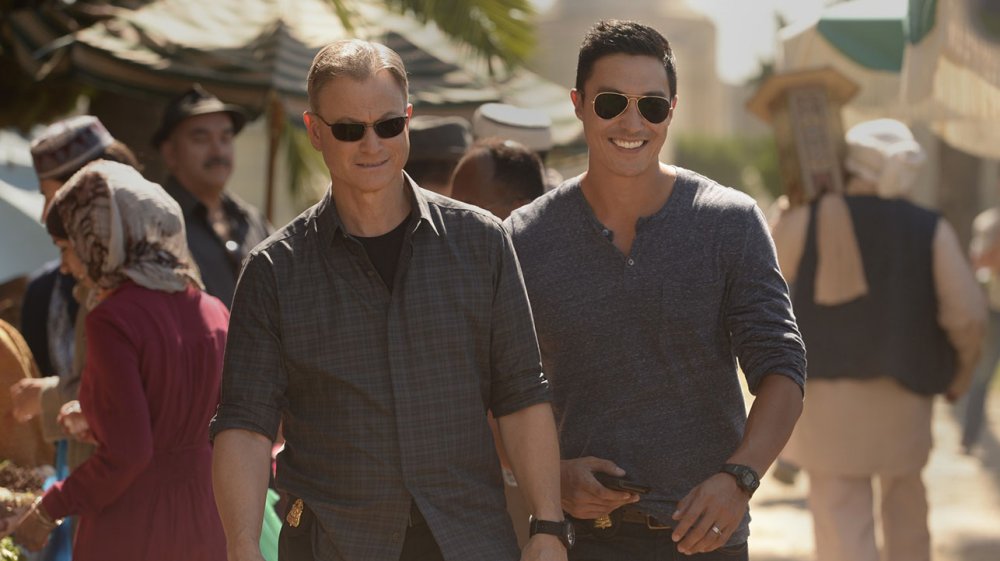 CBS
If you're not a Netflix person, there are a few other routes you can take. As with most shows, episodes and seasons are available for purchase on a number of platforms. Amazon Prime, YouTube, iTunes, and Vudu have every episode available for $1.99 to $3.99 a pop. This is a great idea if you're looking to dip your toe in the water before jumping all the way in. Most of the services will also let you buy an entire season, which costs between $15 and $35, depending on how many episodes there are. While this isn't a great deal as compared with purchasing a streaming subscription, it is an option if you simply don't want to be on the hook for monthly subscription fees.
The later seasons are also currently available on CBS' streaming platform, CBS All Access, the home of Star Trek: Discovery. You'll have to pony up another $5.99 per month to add CBS All Access to your streaming channels, but if you do (and you're already a Netflix subscriber) you'll have the entire flagship series at your disposal. It's anyone's guess at this point whether Netflix will eventually land the last three seasons, or CBS will repatriate the entire run to CBS All Access, but we'll be sure to update this page when decisions are made.
If you're looking for the extended Criminal Minds experience, you can also purchase episodes of Criminal Minds: Beyond Borders and Criminal Minds: Suspect Behavior on those same paid platforms for the same pricing. While Beyond Borders isn't otherwise available to watch on any streaming services, the black sheep of the Criminal Minds franchise does currently exist on one platform.
Criminal Minds: Suspect Behavior is on Hulu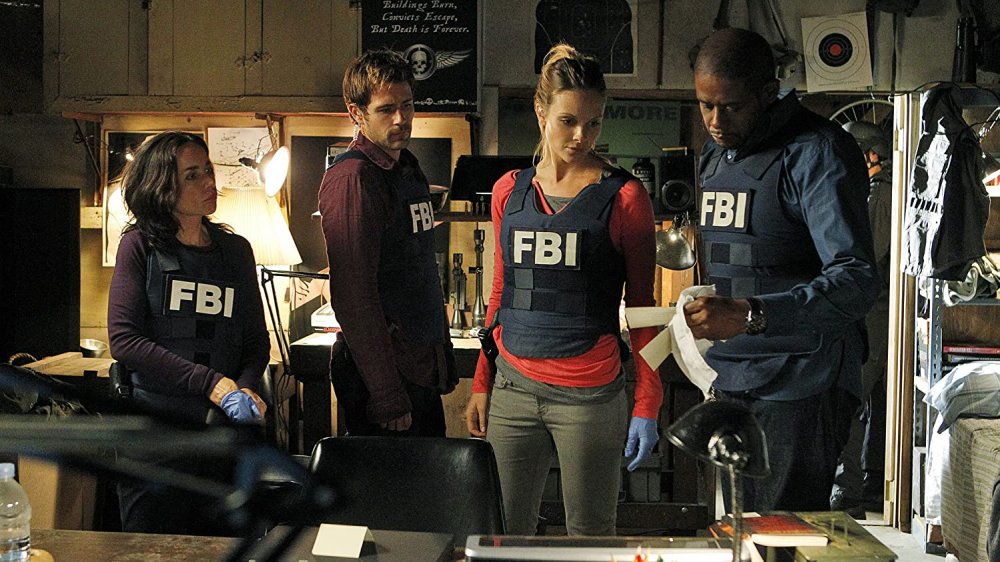 CBS
If you're among the handful of folks who are simply dying to see Forest Whitaker and Janeane Garofalo starring in Criminal Minds: Suspect Behavior, you can find all 13 episodes on Hulu. At the time of writing, this is the only place to see the short-lived spin-off other than buying episodes or getting your hands on a DVD box set.
Of course, the show was a major flop, and was detested by both critics and Criminal Minds fans alike for its bland characters and uninteresting storylines. However, if you make your way through all 15 seasons of regular Criminal Minds and Beyond Borders and are still looking to get your fix, Hulu has you covered. If you still aren't satisfied, there is one last place to turn: Criminal Minds' South Korean spin-off. But sadly, you'll first need a South Korean TV subscription and a few Duolingo sessions to enjoy that TV gem.