The Character Everyone Forgets Jamie Chung Played On Grey's Anatomy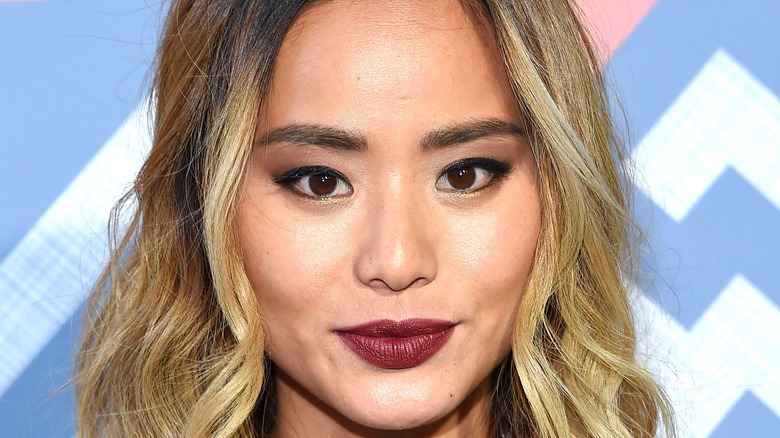 DFree/Shutterstock
"Grey's Anatomy" is arguably one of the most successful medical dramas ever, and has had viewers hooked ever since its premiere in 2005. As a matter of fact, the series has even unseated "ER" as television's longest-running primetime medical drama (via People) with over 380 episodes to date.
Created by Shonda Rhimes, "Grey's Anatomy" follows Dr. Meredith Grey (Ellen Pompeo) and her fellow surgeons at the fictional Grey-Sloan Memorial Hospital. Just about anything can happen at the hospital, and over the course of the show's 18 seasons to date, just about everything has. All of which is to say that you never know what kind of cases the surgeons will have to tackle at Grey-Sloan Memorial Hospital, or what kind of patients they will have. 
With that in mind, "Grey's Anatomy" is known for its wide array of guest stars. Indeed, a number of celebrities have played patients on the show, including Mandy Moore, Demi Lovato, and Jeffrey Dean Morgan. However, "Grey's Anatomy" fans may have forgotten who Jamie Chung played in one Season 7 episode of the ABC medical drama.
Jamie Chung played Trina Paiz in Season 7 of Grey's Anatomy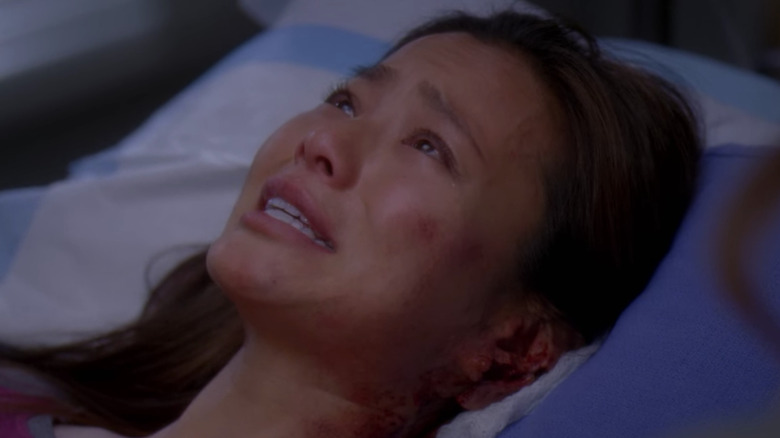 ABC
You may know Jamie Chung for her roles in hit TV shows like "The Gifted," "Gotham," or "Lovecraft Country," but before she was a TV star, she made a guest appearance in Season 7 of "Grey's Anatomy." Appearing in the season's tenth episode, titled "Adrift and at Peace," Chung plays Trina Paiz, a woman who is taken to the hospital after she and her husband Jason (Corey Kaloostian) are involved in a hiking accident on their honeymoon. The accident saw them both fall into a ravine, with Trina landing on Jason.
While Trina makes it out of the accident with just a lacerated ear, her husband ends up in critical condition. Consequently, Meredith (Ellen Pompeo) and her fellow surgeon, Dr. Owen Hunt (Kevin McKidd), are forced to perform a grueling surgery in order to save Jason's life. It's a process that sees Owen, after initially believing that Jason's injuries are too severe to remedy, come up with a risky procedure in the hopes of saving him. Owen and Meredith go on to argue about the procedure, with Meredith even ignoring Owen's orders at one point in order to stop Jason's severe internal bleeding.
Miraculously, Meredith and Owen are able to save Jason's life, which means that Chung's character gets the happy ending that very few "Grey's Anatomy" patients receive. Chung, meanwhile, manages to make a quick but lasting impression with her turn as Trina.