Here's Where You Can Watch Once Upon A Time In Hollywood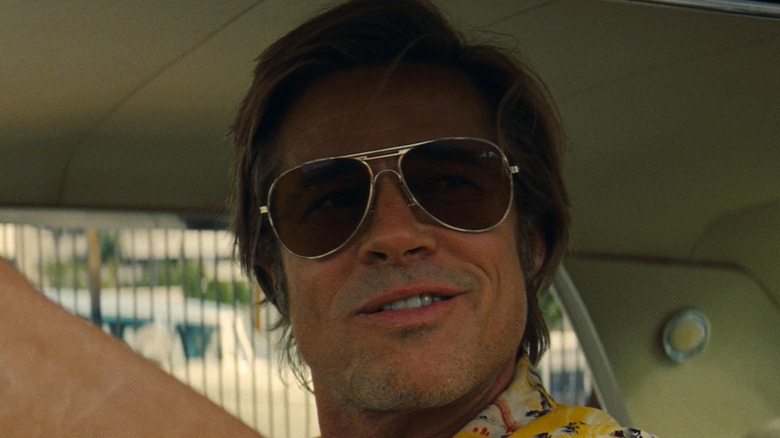 Sony Pictures Releasing
Quentin Tarantino is one of the most legendary directors and writers in Tinsel Town. Known for his unforgettable earlier movies like "Pulp Fiction" and "Reservoir Dogs," as well as more recent hits like "Django Unchained," Tarantino has a unique style that is almost immediately apparent in any of his works. His movies have a reputation for sprawling dialogue, off-beat references, catchy soundtracks, and absolutely bonkers scenes of intense violence. Tarantino's works have often boasted tremendous star power, as well, with the likes of Christoph Waltz, Leonardo DiCaprio, Kurt Russell, and Brad Pitt lending their abilities. Of course, with the talent of so many big name actors backing up Tarantino's material, it is easy for him to craft star-spangled tales that often blend history and real-life events into a surreal slurry of frenetic action and tense moments.
It is of no doubt that the director's resume has left an indelible mark upon Hollywood. And his most recent movie, 2019's "Once Upon a Time in Hollywood" — which has an 85% on Rotten Tomatoes – certainly provoked a lot of conversations. If you haven't seen it yet, now is your time, but where can it be streamed? 
Where to watch Once Upon a Time in Hollywood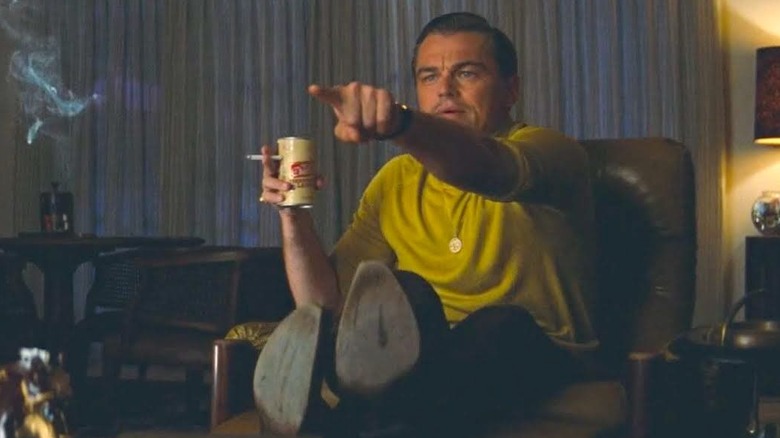 Sony Pictures Releasing
"Once Upon a Time in Hollywood" follows the story of Rick Dalton (Leonardo DiCaprio) and Cliff Booth (Brad Pitt), two friends who struggle to regain their former glory in a late 1960s Hollywood. Rick Dalton is an actor on the trail end of his career after a stint on a 1950s Western TV series, while Cliff Booth is his stunt double. The pair have several run-ins with celebrities of the day, and even come across a certain well known psychopath and his "family." In typical Tarantino fashion, though, "Once Upon a Time in Hollywood" plays real fast and loose with history. Even the events of the movie were changed when Tarantino himself penned a novelization that differs slightly, in certain areas.
So where might one finally get a chance to see "Once Upon a Time in Hollywood" on your home TV? "Once Upon a Time in Hollywood" is available to buy or rent on Google Play, Vudu, Amazon, or iTunes from anywhere to $3.99 to $14.99. 
However, if you have a Starz subscription then you need not worry about any additional fees, with the service now streaming the movie for free. Starz subscriptions are available for $8.99 per month, which is far below the likes of Netflix and HBO Max. 
Well, what are you waiting for? Bruce Lee to hit you with a one-inch punch, or Leonardo DiCaprio to aggressively point at the screen?