This Anime Character Is Actually Based On The Joker In The Dark Knight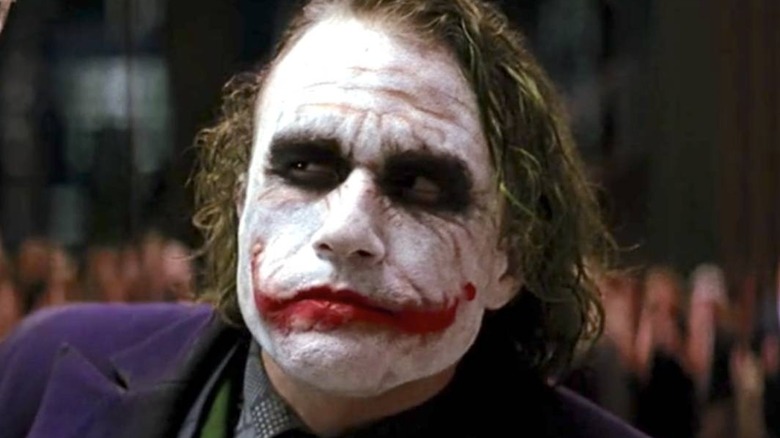 Warner Bros. Pictures
"The Dark Knight" is still widely considered one of the best, if not the downright greatest, superhero movies of all time. It proved the genre could be taken seriously in the world of cinema while telling an exciting blockbuster story. However, one of the biggest reasons why the film remains so beloved to this day is the inclusion of Heath Ledger's Joker, one of the most iconic villains ever to grace the big screen. 
Heath Ledger tragically passed away before "The Dark Knight" could come out in theaters, only adding mystique to his interpretation of the legendary antagonist. The role ended up being a fitting punctuation mark to a stellar filmography, and one thing many people may not know about his performance is that a lot of fans believe he drew influence from a Tom Waits interview to put together the iconic voice. 
Of course, Ledger's Joker has become a pop-culture touchstone all on its own, and other creators have looked toward the character for their own influences. A popular anime character only exists the way he does because of Joker, and it may take you by surprise to learn who it is.
Joker inspired Shogo Makishima from Psycho-Pass, according to the show's creator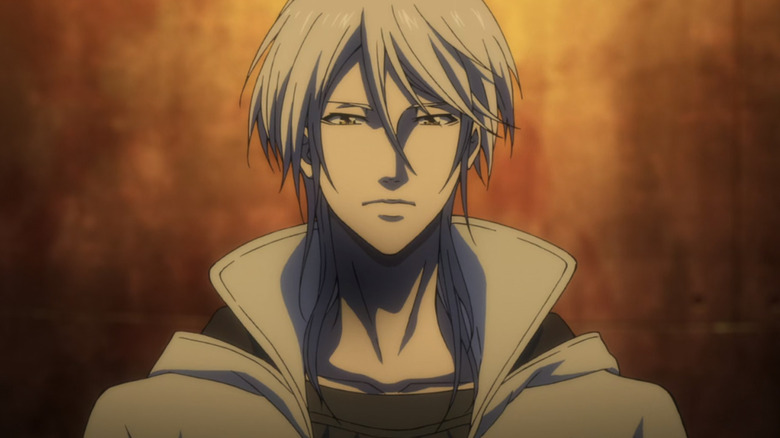 Production I.G.
It's easy to see similarities between Joker in "The Dark Knight" and Shogo Makishima from "Psycho-Pass." They're both psychopaths who believe society, at least the way it's established now, is unstable, and they want to bring about a form of chaos to liberate humankind. Plus, despite the fact that both men are evil, the audience enjoys watching their antics, making them some of the best antagonists in their respective mediums.
It turns out those similarities aren't coincidental. "Psycho-Pass" director Naoyoshi Shiotani commented on how his villainous character came to exist. When asked in an interview with All the Anime about Shogo Makishima's inspiration, Shiotani commented, "It was the Joker in 'The Dark Knight.' He's definitely different, he's weird, and he's removed from all the other characters in that world ... but if you listen to him, you kind of think: 'He's actually not wrong.' The inspiration comes from that kind of character."
With that kind of influence, it should come as no surprise the anime character has received such a warm welcome from audiences. Gabriella Ekens of Anime News Network listed Shogo Makishima as her favorite anime villain, writing, "While 'Psycho-Pass' ultimately rebukes Makishima, it makes us understand why it is he does what he does, and the essential role people like him already play within society." Both characters represent the worst of humanity, and the scary thing is that plenty of people likely relate to the characters a little too closely.