Y: The Last Man Just Got The Worst News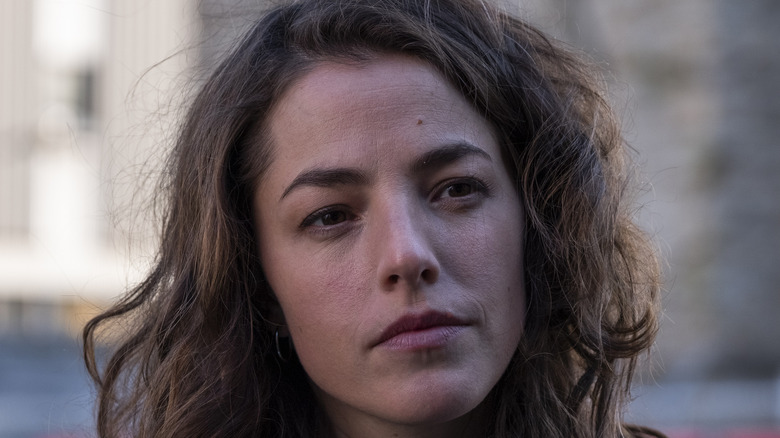 Rafy Winterfeld/FX
"Y: The Last Man" is based on an acclaimed comic series of the same name by Brian K. Vaughn and Pia Guerra. It's set in the near future after almost every living creature on Earth with a Y chromosome suddenly and mysteriously dies, except a young man named Yorick (Ben Schnetzer). The survivor is an immature aspiring magician who happens to be the son of Jennifer Brown (Diane Lane), the newly appointed President of the United States. He also has a pet monkey named Ampersand. The series follows a large cast of characters as they try to rebuild society without cis males.
The cast includes Ashley Romans, Olivia Thirlby, Marin Ireland, Amber Tamblyn, and Diana Bang. All of the series' episodes were directed by women, and most of the show's key department heads were women (via Variety). The show had a difficult path to the screen, changing showrunners and stars after the first pilot was shot.
The first eight episodes of the season are currently available to stream via FX on Hulu. With just two more episodes to go to round out a 10-episode season, fans will have to enjoy every last moment of them as bad news has been delivered on the "Y: The Last Man" front.
Y: The Last Man won't return to FX on Hulu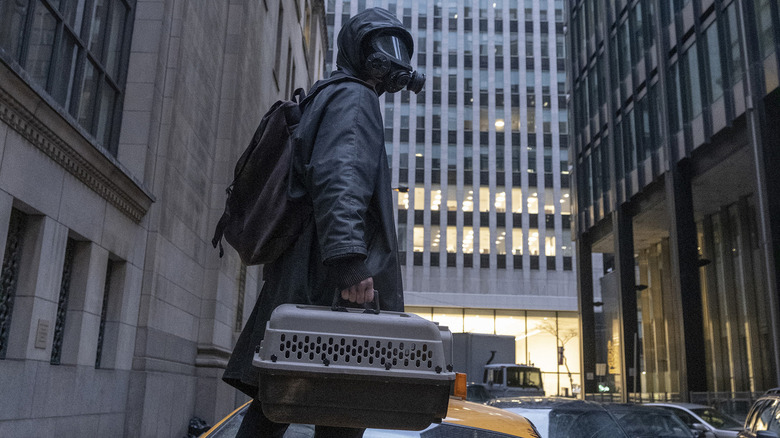 Rafy Winterfeld/FX
Showrunner Eliza Clark announced that "Y: The Last Man" was canceled on her Twitter account. "We have learned that we will not be moving forward with FX on Hulu for Season 2 of 'Y: The Last Man,'" Clark wrote. "I have never in my life been more committed to a story, and there is so much more left to tell."
"'Y: The Last Man' is about gender, about how oppressive systems inform identity," Clark continued. "We had a gender diverse team of brilliant artists, led by women at almost every corner of our production. Producers, writers, directors, cinematographers, production design, costume design, stunt coordination, and more. It is the most collaborative, creatively fulfilling and beautiful thing I have ever been a part of. We don't want it to end."
Clark added that FX had been a great partner, but she's hopeful that another platform will pick the show up. "We are committed to finding 'Y' its next home," she wrote. Since the show was canceled before it even finished airing, it doesn't necessarily bode well for fans hoping that another network or streamer will pick it up. The prompt cancellation suggests it wasn't connecting with audiences, but that's unknown for now.
The finale will hit FX on Hulu on Monday, November 1.