American Pickers Season 23 - What We Know So Far
As evidenced by the popularity of garage sales and thrift stores, people love finding treasures where you'd least expect them. As such, perhaps it shouldn't come as any surprise to witness the increasing popularity of the hit History series "American Pickers." Much of the show's run has centered on the adventures of Mike Wolfe and Frank Fritz as they travel around the country hunting for finds that can net them big bucks. They'll wander into old warehouses and people's garages to see what's lying about, and sometimes, they come across some truly remarkable items. 
The show's gone strong for 22 seasons, and despite some shake-ups among the principal cast, it shows no signs of slowing down any time soon. History has yet to announce Season 23, but in all likelihood, it's probably just a matter of time before it reaches people's screens. Here's everything we'd surmise about "American Pickers" Season 23 so far.
What's the release date for American Pickers Season 23?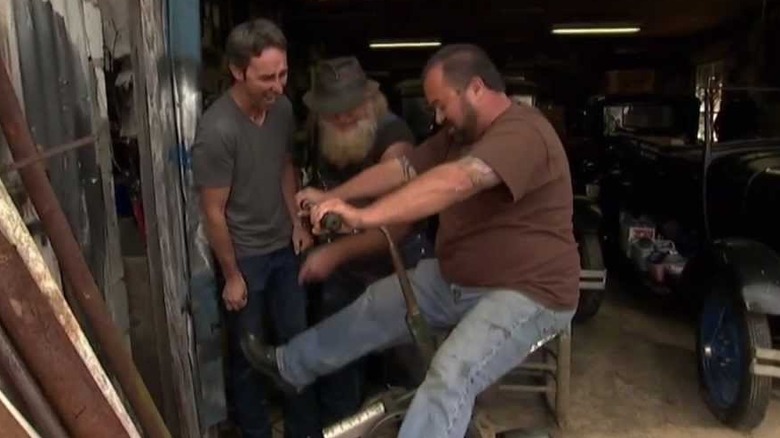 History
Without an official confirmation that Season 23 is even happening, a release date hasn't been announced yet. As of this writing, it's impossible to say when we might get some new "American Pickers," but fans likely won't have to wait too long until after Season 22 is complete.
Typically, only a few months separate each season of the reality series. However, the COVID-19 pandemic could easily throw a wrench into those plans. Many restrictions are still in place to prevent the spread of the virus, which could place a damper on the cast's exploits as they travel around the country looking for rare finds on other people's properties. If we had to venture a guess, we'd say the new season of "American Pickers" will drop approximately one year after the start of Season 22. That means fans should pay attention to the beginning of 2022 to see what History has in store.
Who's in the cast for American Pickers Season 23?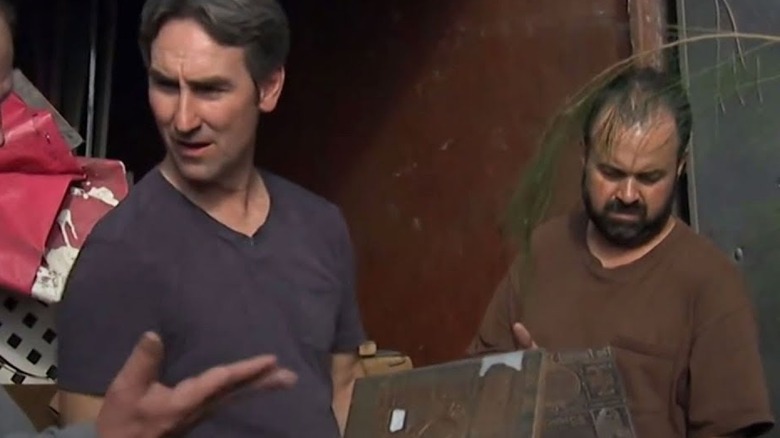 History
In the event "American Pickers" comes back, fans should expect a couple of their old favorites to return. Mike Wolfe and Danielle Colby have been with the show since the very beginning, and it doesn't appear as though that'll change any time soon. However, there's one big change-up in the cast viewers are still reeling from. 
Fans said goodbye to Frank Fritz, Wolfe's long-time picking partner, when it came out he was fired from the series in the summer of 2021. Slowly but surely, news began to come out about how Wolfe and Fritz hadn't spoken to each other for years after Fritz temporarily left the series to focus on his health. Once he had recovered, Wolfe didn't want him back, so he's gone picking with several guests throughout the last season. 
Don't expect Fritz to make a grand return any time soon. No word has come out about their relationship improving, but perhaps a new permanent co-star of "American Pickers" will debut at some point during Season 23. 
What locations will American Pickers Season 23 visit?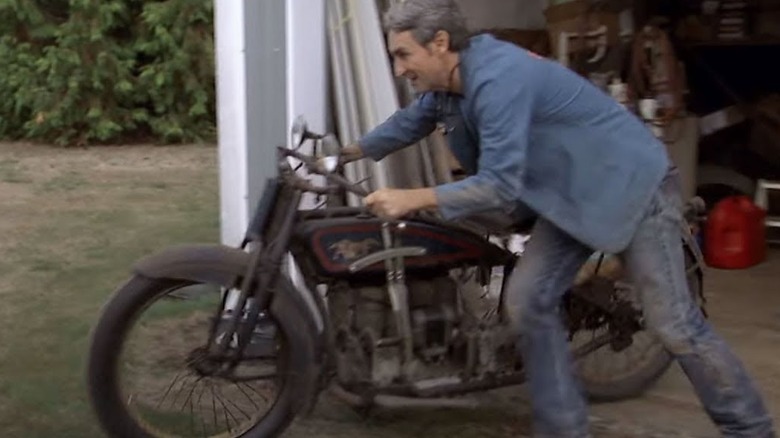 History
Locations rarely come to light prior to a new season of "American Pickers" coming out. There's always something new in store for fans as the crew travels around the United States, sometimes going far out into the middle of nowhere to try to reach a deal on something valuable. 
With that being said, the guys still have quite a few states they need to cross off their list. As of Season 22, Mike Wolfe has yet to venture into the likes of Nevada, Utah, Delaware, Wyoming, Nebraska, and Montana. Who knows what kinds of treasures could wait for them there? Season 23 could very well be those states' lucky year. 
"American Pickers" also hasn't traveled to Alaska and Hawaii, but those destinations make sense. They're too far away to drive to, especially when the guys don't know if there are even items there for them to make a bargain on. Then there's the pesky matter of transporting any finds back to the continental United States. We'll have to wait and see if any new excursions are on the itinerary for when "American Pickers" Season 23 premieres.