43% Of Castlevania Fans Agree This Is The Best Season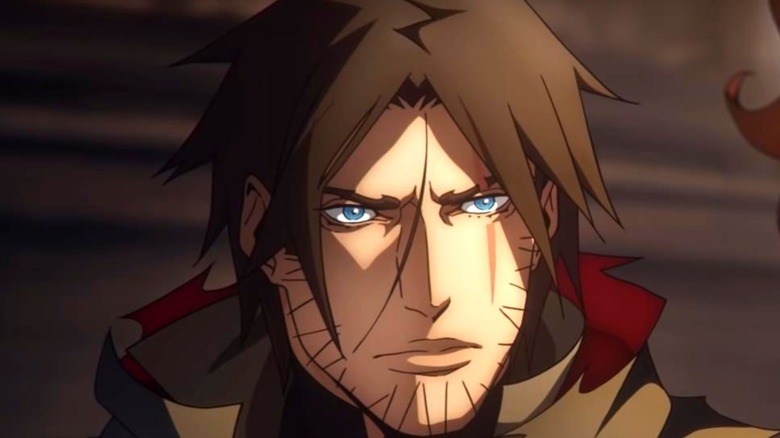 Netflix
Netflix's "Castlevania" – based on the hit video game franchise from Konami — was an exceptionally popular show, currently boasting a 94% on Rotten Tomatoes across all seasons. Blending the plot lines and story elements from several of the video games, "Castlevania" follows series protagonists Trevor Belmont (Richard Armitage), Sypha Belnades (Alejandra Reynoso), and Alucard (James Callis) as they attempt to stop a heartbroken and genocidal Dracula (Graham McTavish) from killing all human life.
The "Castlevania" series ran for four seasons and a total of 32 episodes. Over the course of the series, we see Trevor finally accept his family's legacy as hunters of evil. We also see Sypha begin to understand and develop her magical powers as a Speaker, and Alucard make peace with his dichotomy of being half-vampire. The show eventually kills Dracula, but a power vacuum among his lieutenants allows Carmilla (Jaime Murray) and her Council of Sisters to enact a plan to round up people like cattle. Even Death itself makes an appearance.
So with such a complex storyline, now that the series has ended, which season was the best? Here's what the fans have to say.
Which season of Castlevania is the most popular?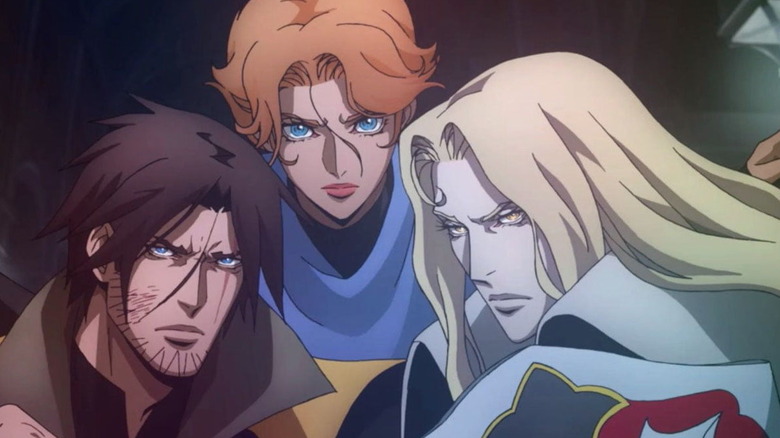 Netflix
According to an informal Reddit poll, posted in 2021, it appears that Season 2 was ranked as the best, earning 43% of the vote. Season 4 was the next most popular, with both Seasons 1 and 3 tied behind them. 
Season 2 saw our heroes seek out answers within the Belmont family estate, a repository of all knowledge involving creatures of the night, evil, and the means in which to destroy them. The season also saw bickering among Dracula's subordinates, with Godbrand (Peter Stormare) and Carmilla posturing, and Dracula's human Forgemasters Isaac (Adetokumboh M'Cormack) and Hector (Theo James) question their loyalties.
With a vaunted 100% on Rotten Tomatoes, it's no surprise that most see Season 2 as definitely beubg prime "Castlevania," though not all participants in the Reddit survey were of one mind. "I wasn't a big fan of seasons 2-3, they felt dragged out and like they didn't capitalize on plot points Season 1 set up or felt disconnected from the season(s) that came before them," stated Reddit user FlameGerbil, for instance. Others echoed this sentiment, but also agreed that Season 4 was an epic conclusion. 
However, it is pretty hard to argue with the evidence when one season receives almost half of the votes — and luckily for us, we didn't even need to travel through the Infinite Corridor to find out which season fans loved the most.