DC FanDome Footage Reveals Unlikely Sidekick In Batwoman Season 3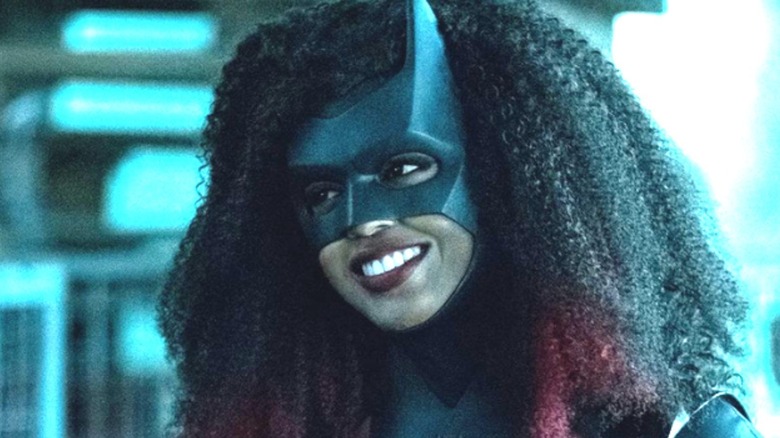 The CW
The CW's "Batwoman" has been an interesting show from the beginning, and the behind-the-scenes turmoil has somehow managed to only add to the excitement. Ruby Rose's departure from the titular role after Season 1 introduced us to the new Batwoman, Ryan Wilder (portrayed by Javica Leslie) in the show's second season, which turned original Batwoman Kate Kane's disappearance into a clever plot arc. With a third season on the way, viewers are eager to see where the show plans to take things — and some of that information is now finally here, courtesy of an announcement made in the DC FanDome virtual fan event on October 16.
"Batwoman" Season 3 is fully planning to keep up the show's breakneck pace — but it also twists the show's status quo in a major way by introducing a brand new crime-fighting partner to Batwoman — or, rather, a familiar yet extremely unexpected one. Let's take a look at the DC FanDome footage that reveals an unlikely sidekick in "Batwoman" Season 3.
Batwoman and Alice will team up in Season 3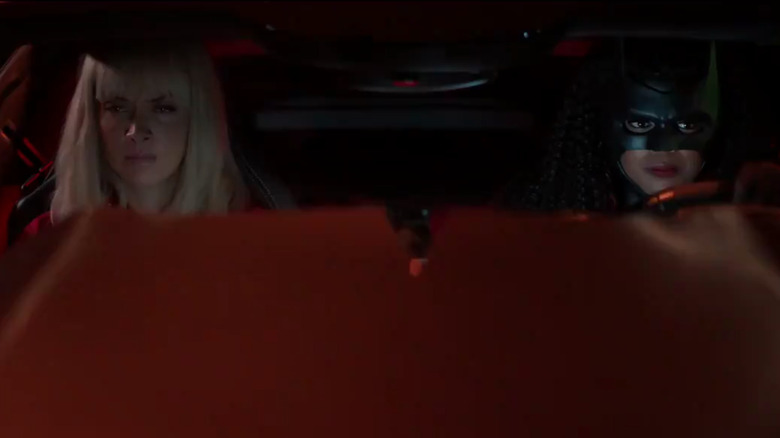 The CW
The ending of "Batwoman" Season 2 wrapped up some pretty significant plot points, but the show's breakout baddie Alice (Rachel Karsten) is still very much around — and this time, she's on the side of the angels. The new DC FanDome footage of "Batwoman" Season 3 (via Twitter) reveals that Alice will be released from Arkham Asylum and put into Batwoman's custody in order for the extremely unlikely couple to team up on a new threat. 
The whimsical clip draws inspiration from the 1960s "Batman" TV show, right down to the music and the Burt Ward-esque "Holy turn of events!" exclamations. However, the actual footage is lot closer to old-school buddy cop movies, with Ryan seemingly playing the reasonable one and Alice the wild card. It's full of funny and awkward moments between the two formerly sworn enemies who now have to try to work together, and much fun is mined from things like Alice taking affront to her presumably court-mandated ankle monitor.  
Whatever the reason for this curious team-up, Alice's new gig as Batwoman's sidekick is virtually guaranteed to make "Batwoman" Season 3 a massively entertaining watch.