The Character Everyone Forgets Jared Leto Played In Urban Legend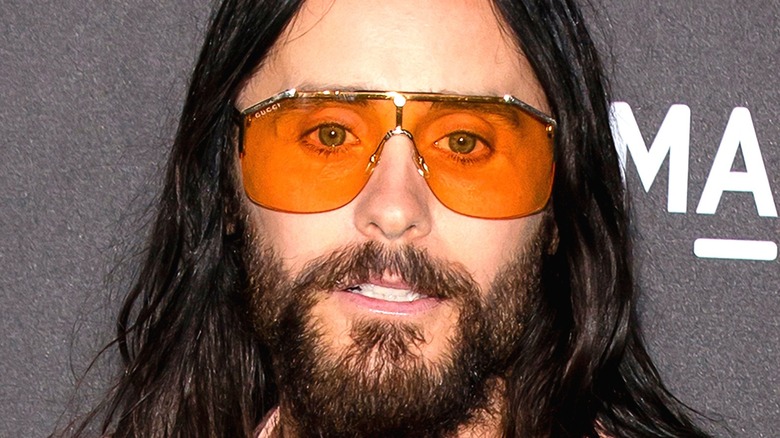 Ovidiu Hrubaru/Shutterstock
Oscar-winning actor and musician Jared Leto is rumored to be selective about his film roles these days, but that doesn't mean he hasn't dipped his toes in the horror genre during his career. In the mid-1990s, Leto gained teen heartthrob status playing Jordan Catalano alongside Claire Danes on the TV series "My So-Called Life," but it took several years for him to launch his movie career. Aside from supporting parts in thrillers such as "American Psycho" and "Switchback," one of Leto's first major movie roles was in 1998's "Urban Legend," a horror flick about a serial killer stalking college students on campus, taking inspiration from familiar urban legends. 
The movie spawned two sequels — "Urban Legends: Final Cut" and "Urban Legends: Bloody Mary" — but the first film in the franchise remains a cult favorite among '90s horror fans, thanks to its memorable kills and cast of characters, many of whom were played by actors from teen movies and TV shows popular at the time. However, some viewers might have forgotten Leto appeared in the movie, which also starred Joshua Jackson, Tara Reid, Rebecca Gayheart, and Alicia Witt.
Leto played the main male protagonist
In "Urban Legend," Jared Leto played college student and campus newspaper reporter Paul Gardener, who didn't seem to have any qualms about exploiting the deaths of his fellow students to land a juicy story. Eventually, Paul teamed with Natalie (Alicia Witt) to investigate the campus attacks, but viewers never knew if they could trust Paul, who made a viable suspect, thanks to Leto's portrayal of the conventionally good-looking student journalist. 
If you forgot Leto appeared in "Urban Legend," you're in good company. The actor himself told IGN in 2012 he didn't remember the role, repeatedly denying his involvement in the film. "That's so weird. I've never even heard of that movie," Leto told the reporter when questioned about his experience. In any case, the slasher flick is still a beloved '90s horror flick, as opined by Bloody Disgusting. A planned remake was rumored in August 2020, according to Collider.