The Surprising Movie Jared Leto Calls His Worst Film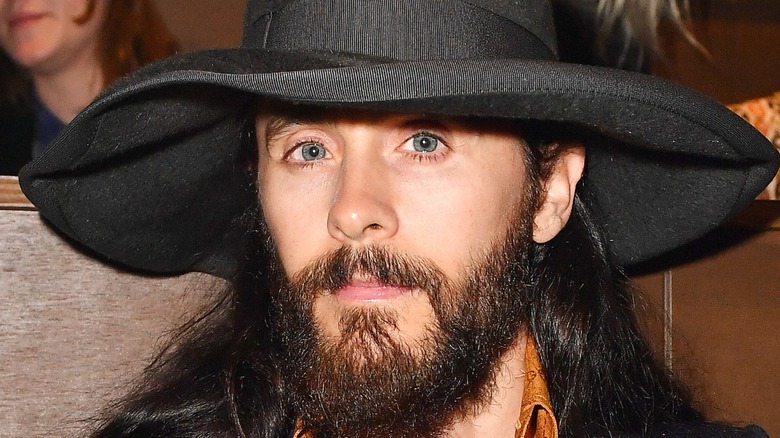 Jacopo Raule/Getty Images for Gucci
Every actor has that one project they wish they could forget ever happened. The film that didn't work, the early appearance that embarrasses. And while there are definitely many films that actors wish they could erase from critics' memories, there are some projects that are so unfortunate that they've been seemingly blocked out of the actor's own memory. At least that's the case for Jared Leto. 
Leto first reached national acclaim for playing the dreamy Jordan Catalano on ABC's teen drama "My So-Called Life," which wrapped after only one season. From there, he became more well-known as a musician, leading the rock band Thirty Seconds to Mars. Leto's also kept up a stable career as an actor, appearing in movies such as "Requiem for a Dream," "Prefontaine," "Fight Club" and "Dallas Buyer's Club," the latter of which resulted in him winning a Best Supporting Actor Oscar in 2014. He recently reappeared as The Joker in the Snyder Cut of "Justice League," and will soon be seen in the highly-anticipated "House of Gucci" where he is unrecognizable in full prosthetics.  
But Leto definitely has that one project he clearly hates enough to deny his involvement in it entirely, and no, it's not 2016's critically-panned "Suicide Squad." 
This "Legend" was not Legendary to Leto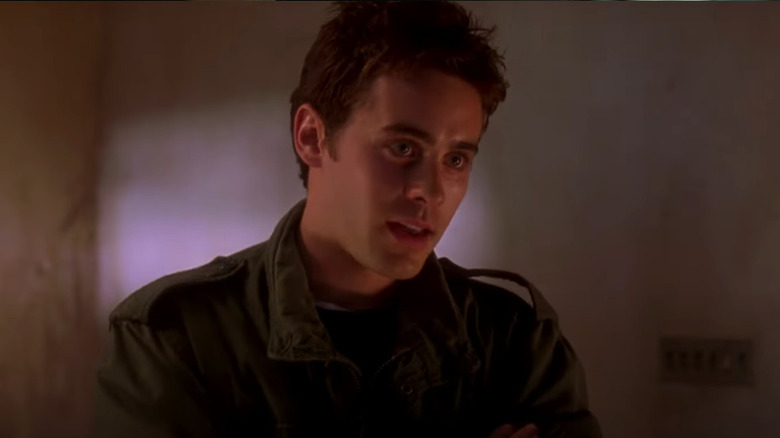 YouTube/Sony Pictures
In an interview with IGN in 2012, Jared Leto claims he does not even remember starring in "Urban Legend," a 1998 horror movie that spawned a small franchise. The film's premise centers on a group of university students being targeted by a serial killer, who is bringing to life the grisly murders of urban legends — from the Organ Thief to the Hook Man. Leto plays a journalism student Paul Gardner who, alongside Alicia Witt's Natalie Simon, attempts to unmask the serial killer and stop any more deaths from happening. They're led by a professor of American folklore played by Robert Englund, best known for playing the dream-based slasher Freddy Krueger in "A Nightmare on Elm Street." 
IGN referenced "Urban Legend" when interviewing Leto, calling it his "lone horror movie" and pointing out that "every actor has to succumb to the cheesy horror flick at some point in their career." Rather than agree with the interviewer that it was just a somewhat embarrassing blip on his acting resume, Leto says, "I didn't do that." 
After the interviewer insists that he not only appeared in the film but starred in it, Leto doubles down and says, "That's so weird. I've never even heard of that movie." 
"I must [have] had a blackout," the actor says while laughing, though he asserts he is not kidding. Eventually, he concludes the conversation about the slasher flick with, "you live and you learn, you know what I mean?" seemingly admitting he does actually remember the film, but would prefer to forget it.