The CSI: Vegas Episode 2 Scene Fans Couldn't Help But Love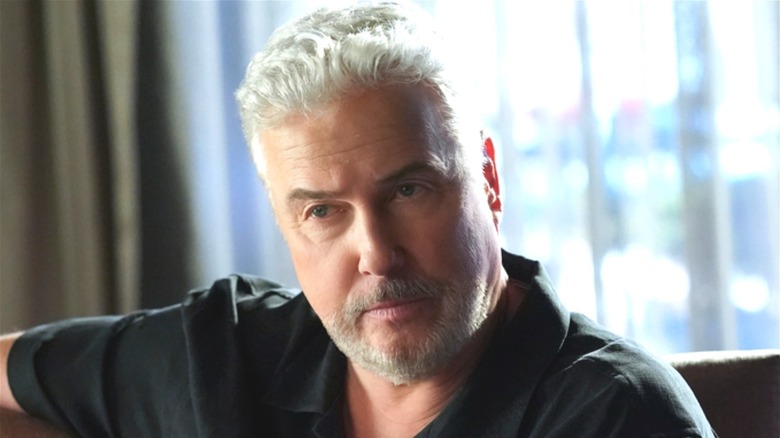 CBS
"CSI: Crime Scene Investigation" is one of the oldest and most revered procedural forensics crime dramas in television history. It lasted 15 seasons and created a number of successful spinoffs. The newest spinoff, "CSI: Vegas," started airing this month on CBS. We're only two episodes in and so far, the nostalgia is strong with the brand new limited series.
This TV Line recap does an excellent job summarizing what fans of the show already know: the gang is getting back together, y'all! But it's not as cut-and-dry as some viewers might want it to be. In order for them to work together and save their dear friend David Hodges (Wallace Langham), they have to bend the rules just a little bit. And there's one scene in particular in Episode 2 that does a fantastic job setting up this plot point, so much so that many fans have gushed over it on social media so far.
The team finds a loophole so that Gil can help with Hodges' case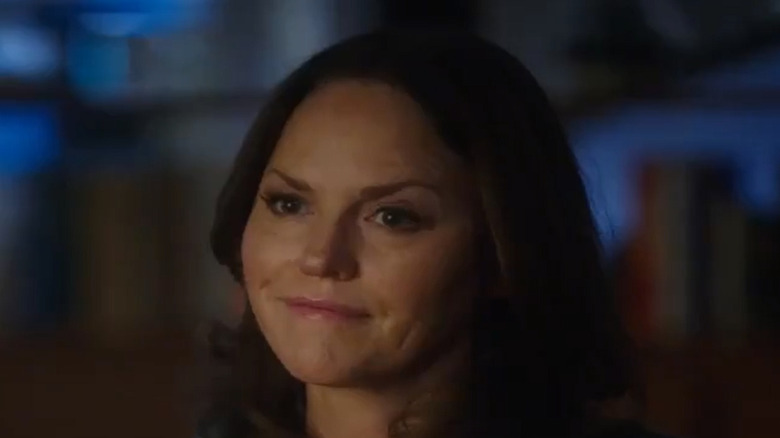 CBS
The scene in question — which was so popular with viewers that the official CSI: Vegas Twitter account tweeted out a clip of it — is of Sara Sidle (Jorja Fox), Gil Grissom (William Petersen), and Maxine Roby (Paula Newsome) discussing some new evidence that is tangential to Hodges' case. Fortunately, it's just tangential enough for them to investigate without triggering any unwanted attention from those who are prosecuting the case in an official capacity. Maxine and Sara ask Gil to consult with them on a "totally separate 'animal cruelty' case which doesn't have anything to do with Hodges, we promise" as an entomological advisor. Naturally, he agrees.
The tweet itself already has over 400 likes and close to 100 retweets, making it clear that the audience is engaged and enthralled. Positive comments came from fans like @lizamsk gushing that they're "So happy this show is back & that Grissom, Sara & Brass are back too & helping with Hodges," and @love421song, who wrote, "I was holding my breathe [sic] every scene Grissom was in lord!! WELCOME BACK VEGAS!!!"
Many others expressed similar sentiments over the happy reunion. It'll be exciting to see what the rest of the season has in store, both for new and old fans alike.