Stellan Skarsgard Reveals The Only Thing That Will Keep Him From Mamma Mia 3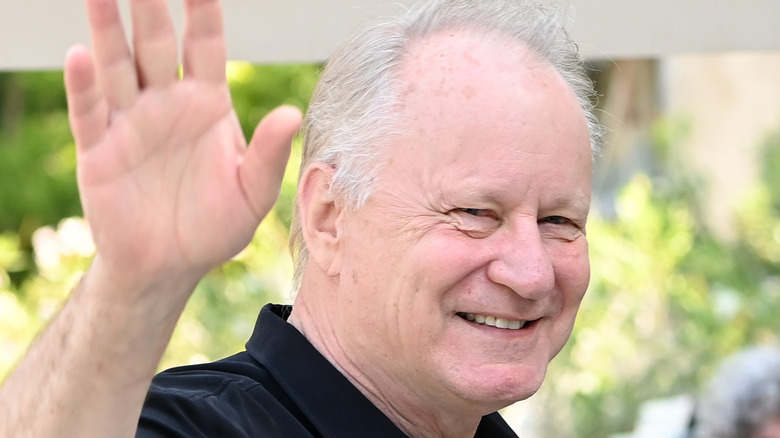 Pascal Le Segretain/Getty Images
Stellan Skarsgård is a prolific actor who's been in the entertainment industry since the late 1960s. He's had prominent roles in such classics as "Good Will Hunting," "Amistad," and even a couple of the "Pirates of the Caribbean" sequels — specifically, "Dead Man's Chest" and "At World's End." He's even appeared in some Marvel movies, which makes it interesting that he and fellow co-star Dave Bautista also got to work on "Dune" together. But one of his most iconic roles was that of Bill in "Mamma Mia!"
In the movie, Bill is one of the potential biological fathers of young bride Sophie Sheridan. She tricks him and two other potential dads into attending her Greek wedding in order to find out once and for all which one is her father. Both the film and the theatrical production use some of ABBA's greatest hits to help tell the story. The first film was made in 2008, and a sequel came out a decade later. The film has such a passionate fan base that many have been requesting a "Mamma Mia 3" ever since the sequel first came out. As excited as Skarsgård would be to participate in a third film, there's one big thing holding him back.
Skarsgård is worried he might not have enough time for another 'Mamma Mia!' movie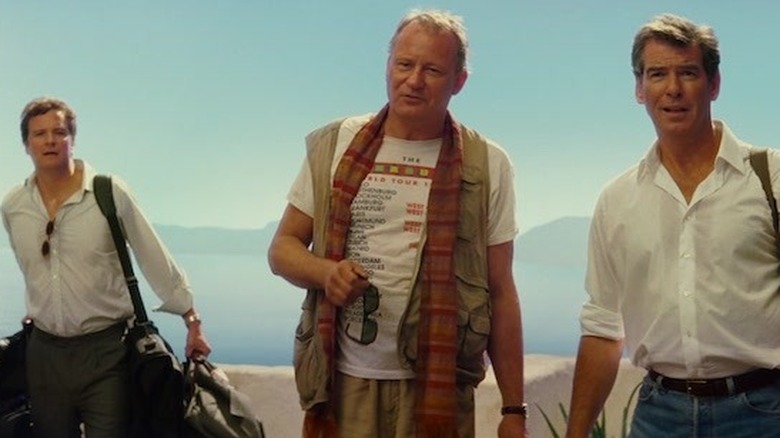 Universal Pictures
And by "not having enough time," we mean that he's worried he might not be on this Earth long enough to participate. In a recent ScreenRant interview, Ash Crossan, a reporter and fan of the "Mamma Mia!" series, asked Stellan Skarsgård whether or not he would return if a third movie ever got a green light. He's just as passionate about the franchise as his fans are, and expressed that he would love to participate in a trilogy — but that he has concerns he might not still be alive when it comes time to film. "It took 10 years between Mamma Mia! And Mamma Mia! 2; if it's going to take another 10 years, then I'll be dead...but if they call, I will say yes immediately." he said. 
The thing is, though, that Skarsgård was born in 1951, which means he's only 70 years old. Sure, 80 years old seems like a difficult age at which to make a movie ... but on the other hand, you've got veteran actors like Maggie Smith and Betty White who are older than that and still going strong in the entertainment industry. We don't think Skarsgård should sell himself short. But Hollywood also might want to stop dragging its feet and give the fans what they want.