The Psychological Horror That Has Netflix Subscribers In Its Grip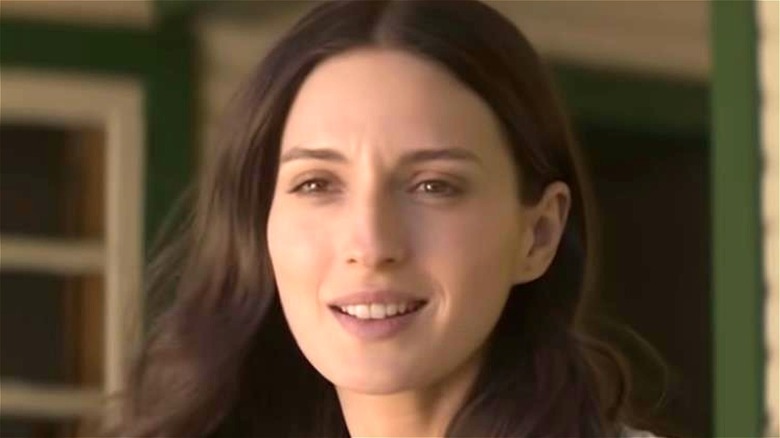 Netflix
Netflix continues to impress viewers with its growing selection of incredible foreign language films. With titles like "Roma," "The Platform," and "Out of My League," the streaming giant continues to prove "Parasite" director Bong-Jo Hoon correct when he said (via YouTube), "Once you overcome the 1-inch-tall barrier of subtitles, you will be introduced to so many more amazing films."
The new Spanish-language movie, "Fever Dream," definitely qualifies as one of those amazing films. The Claudia Llosa-directed flick, which recently premiered on Netflix, explores every mother's worst fear: What if something terrible happens to your child, and you are completely unable to prevent it?
The film follows two mothers, Amanda (María Valverde) and Carola (Dolores Fonzi), who meet when Amanda and her young daughter Nina (Guillermina Sorribes Liotta) travel to Carola's local countryside town for a vacation. Carola has a young son, David (Emilio Vodanovich), but it's soon revealed that a terrible incident has turned him into a completely different child. As the film's mystery unfolds, Amanda seeks to protect her daughter from the same fate, but, as she discovers, some things are out of even the most cautious mother's control.
Fever Dream is a haunting psychological drama
"Fever Dream" had its world premiere at the San Sebastián International Film Festival in Spain, where it was shown under the name "Distancia de rescate," which directly translates to "rescue distance" in English. It's based on the Spanish-language novel of the same name by Argentine author Samanta Schweblin, which was inspired by the heavy use of pesticides and other dangerous agrochemicals in Latin America, as Schweblin herself once revealed to Literary Hub.
Peruvian director Claudia Llosa, best known for her Oscar-nominated 2009 film "The Milk of Sorrow," brought "Fever Dream" to the big screen, and it has already received some notable critical acclaim. Leslie Felperin of The Guardian, for instance, calls the movie a "future cult classic," saying, "It's a film that plays remarkably well on TV screens, especially if viewed alone late at night, as it's all about a cosy domesticity that's suddenly cruelly pierced by uncanny intruders."
All of which is to say that, while "Fever Dream" may bring out your worst fears if you're a parent, the gorgeous, haunting film is definitely still worth a watch.