Who Is Caterpillar On The Masked Singer?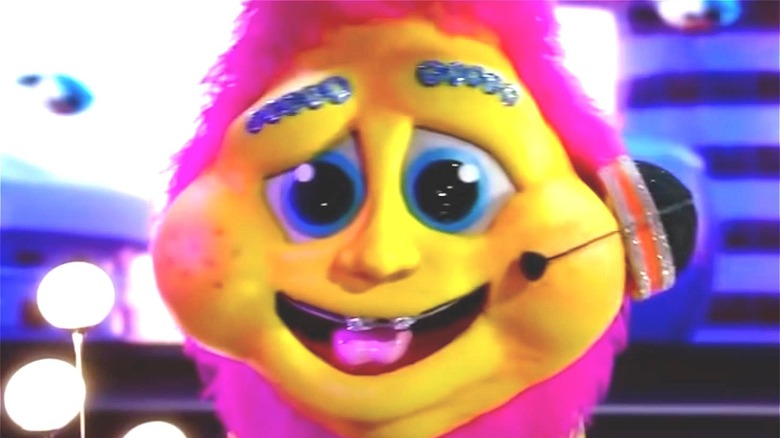 Fox
Season 6 of "The Masked Singer" is well underway, and while the best singers are still hiding their identities, there have already been a ton of stunning revelations so far. Some extremely talented singers have already been eliminated only a few episodes into the latest season, such as Tyga, Toni Braxton, and Ruth Pointer. On top of that, some of the other people who belted their hearts out include Larry the Cable Guy, Vivica A. Fox, and Dwight Howard. 
Athletes, actors, and rappers alike have come together to partake in the ultimate guessing game as the likes of Ken Jeong, Jenny McCarthy Wahlberg, Nicole Scherzinger, and Robin Thicke try to guess who's who. And the ones who have been eliminated so far were some of the easier ones to get a handle on. There are some genuine head-scratchers still in the mix, which goes double for the identity of the Caterpillar. 
The Caterpillar had a stellar debut performing a rendition of "If I Were a Boy" by Beyonce, but the voice could belong to a ton of different people, as evidenced from the plethora of guesses from the judges. But here's who we think is behind the insect mask.
Taylor Lautner makes the most sense as Caterpillar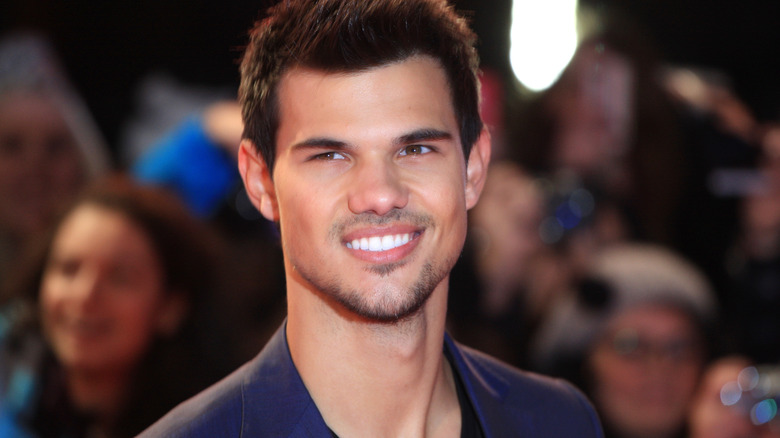 Featureflash Photo Agency/Shutterstock
The judges remained firmly in the boy band sphere when discussing the potential identity of Caterpillar. Some of their guesses included A.J. McLean, Aaron Carter, and Howie Dorough. However, we'd like to go off the beaten path and suggest another possibility that makes about as much sense — Taylor Lautner.
To understand, you have to go back to the sneak peek preview episode for "The Masked Singer" Season 6. Here we get the first clue ever for Caterpillar, which is a picture of Taylor Swift. The two have a connection, and Lautner and Swift did date for a period of time. Getting into the clue segment from Caterpillar's episode, several of the clues line up with what we know about the "Twilight" actor. For starters, there's a picture of the Great Lakes, and Lautner was born and raised in Grand Rapids, Michigan, which isn't too far away. 
The clue package also mentions how Caterpillar has had a run-in with the law. While Lautner hasn't been arrested in real life, he did play a character who had some legal troubles. His character, Cam, in "Tracers" gets arrested. It might seem like a bit of a stretch, but "The Masked Singer" clues have a tendency for not always being literal. We'll only know if it's Lautner or not when the Caterpillar either wins the competition or gets eliminated. But as any Lautner fan knows all too well from his movie "The Adventures of Sharkboy and Lavagirl in 3-D," this wouldn't be the first time the actor's sung for the cameras