Clues About Who Pufferfish Is On The Masked Singer Season 6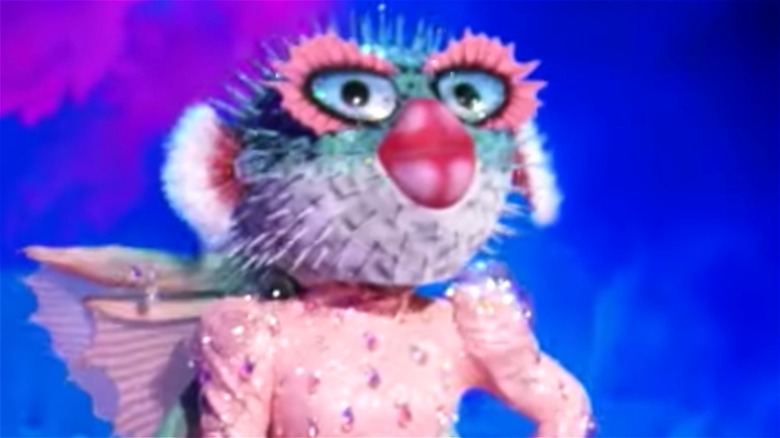 Fox
How much do you really know about celebrities? Even if you read all of the tabloids and stay up-to-date with your favorite actors, singers, and athletes on social media, there are bound to be a few things you're in the dark about. As many people have realized over the last few years, it's more complicated than it sounds to recognize a famous person by their singing voice alone.
That's the primary principle behind Fox's "The Masked Singer." The show gathers a bunch of famous people and puts them in ridiculous outfits. It's then up to an expert panel of judges consisting of Ken Jeong, Nicole Scherzinger, Jenny McCarthy Wahlberg, and Robin Thicke to figure out who it is. Of course, the show encourages the audience to play from home, which leads to rampant speculation on each contestant across social media. 
Going into Season 6 of "The Masked Singer," most everyone seemed stumped as to the identity of the Pufferfish, who belted out an impressive rendition of "Say So" by Doja Cat in the premiere. The judges threw out guesses like Paula Abdul and Jessica Alba, but we want to go in a different direction.
Fans across social media think Toni Braxton is the Pufferfish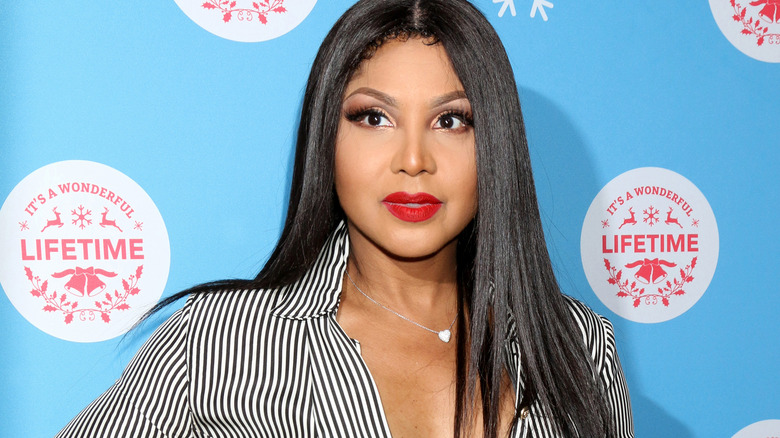 Kathy Hutchins/Shutterstock
None of the judges offered up Toni Braxton's name as a guess, but people on Twitter were quick to chime in with the singer/songwriter's name. One viewer even goes so far as to write, "If this isn't Toni [Braxton], I'll eat all the jeans jackets on earth." It's not hard to hear the similarities between Braxton's voice and Pufferfish's, but there's honestly one clue in the opening package that kind of gives it away. 
At one moment, the camera pans over a white guitar with "Guitarra" written on it. That's the Spanish word for "guitar," and as luck would have it, Braxton has a song titled, you guessed it, "Spanish Guitar." There's also a disco ball in the video, and even though Braxton hasn't done anything with disco in her music, it could mean something else. Braxton was born in 1967, with disco having its hay-day throughout the 1970s. The inclusion may be a reference to the decade she came of age. 
The part of Pufferfish's performance that really got the crowd going was when she burst into the rap portion of "Say So." Braxton may be known for soulful R&B, but she also raps on occasion as evidenced by some of her live shows. The clues may have been subtle, but we won't be surprised if it's Toni Braxton under the Pufferfish mask when all is said and done.