The First 3D CGI Film From Studio Ghibli Is Coming To Netflix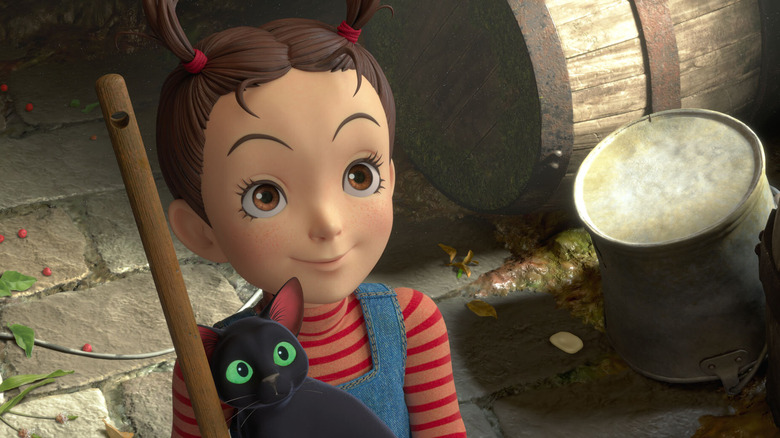 Studio Ghibli
A new Studio Ghibli movie is always a major event for fans of animation. For over 30 years, the Japanese anime house's releases have enchanted viewers with their splendid visuals and emotionally rich stories that cater to fans of all ages. From "My Neighbor Totoro" to "Princess Mononoke" and "Spirited Away," the studio's titles have earned heaps of critical acclaim and captured the imaginations of fans worldwide in the process. The brand sells itself at this point, and each new release promises something original.
Until recently, Studio Ghibli has been synonymous with hand-drawn animation. In fact, Hayao Miyazaki — the company's co-founder and most celebrated director — is somewhat of a purist in that sense. As SBS points out, he's been known to slam CG animation in the past, even going as far to claim that the style "utterly disgust[s]" him. Therefore, it must have come as a surprise to some fans when his studio greenlit its first 3D CGI film, which is set to arrive on Netflix in the very near future.
Earwig and the Angry Witch is coming to Netflix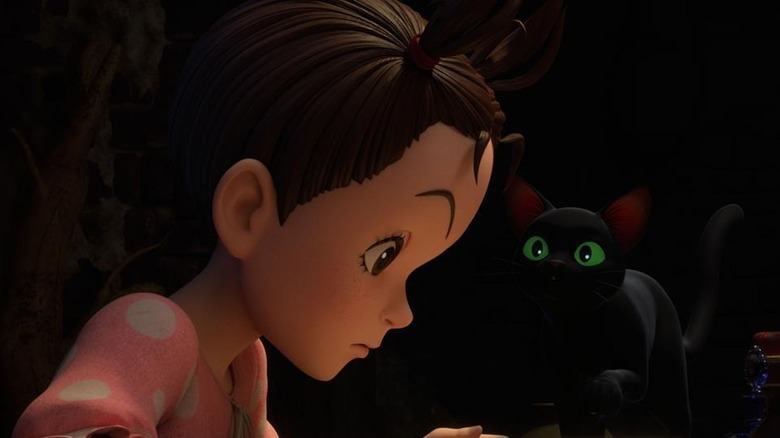 Studio Ghibli
While Hayao Miyazaki isn't a fan of CG animation, he didn't stop his son, Goro Miyazaki, from using it to create his newest feature, "Earwig and the Angry Witch." Based on Diana Wynne Jones' novel of the same name, the film tells the story of Aya, a headstrong young girl who grows up in an orphanage until she is adopted by the witch Bella Yaga. Naturally, it doesn't take long for Aya to start exploring her own magical side.
The premise has all the makings of another fantastical Ghibli adventure, and Netflix subscribers won't have long to wait until they can stream it. According to Deadline, "Earwig and the Angry Witch" will drop on November 18, marking the latest addition to the streamer's library of Studio Ghibli titles.
Goro Miyazaki is thrilled to be working with the streaming giant, though he seems keen for viewers to know that the new technology isn't that much of a drastic change. The director has promised an adventure that's firmly in line with the types of stories the animation studio is known for telling. "The film is Studio Ghibli's first fully 3D CGI film which prompted us with an exciting challenge to reflect the spirit and pride of our studio using this new artform," the director revealed. "Through that experience we met Earwig, our rebellious protagonist who grows to overcome difficulties with her wits and relentless energy."