It Trailer Gives A Horrifying Glimpse Of Pennywise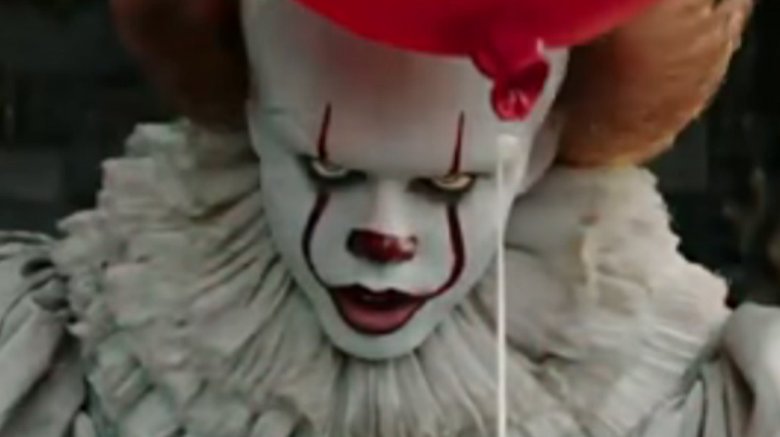 If you weren't already afraid of clowns, the new It movie should fix that right up.
Warner Bros. unveiled a new trailer for the upcoming adaptation of Stephen King's novel, and it offers a terrifying look at Pennywise (Bill Skarsgard). It dropped during the MTV Movie & TV Awards, introduced by the new Losers Club from the flick by Andrés Muschietti.
The young cast are prominently featured in the new clip, which is primarily focused on one scene as the kids descend into the sewer. But the big payoff comes at the end when Pennywise reveals himself from behind a bunch of red balloons. Check it out below.
The first trailer only featured quick shots of Pennywise, but Variety reports it still set a record for most online views in a single day.
Unlike the famous TV film, which jumped back and forth between the '50s and the '80s, the remake will actually be split into two separate movies. The first one will be set in the "new" past of the '80s, and the sequel will take place in present day.
The movie co-stars Finn Wolfhard (Stranger Things) as Richie Tozier and Jaeden Lieberher (Midnight Special) as Bill Denbrough.
It arrives in theaters Sept. 8. It's definitely one of the movies we think will blow everyone away this year.