Princess Connect! Re: Dive Season 2 - What We Know So Far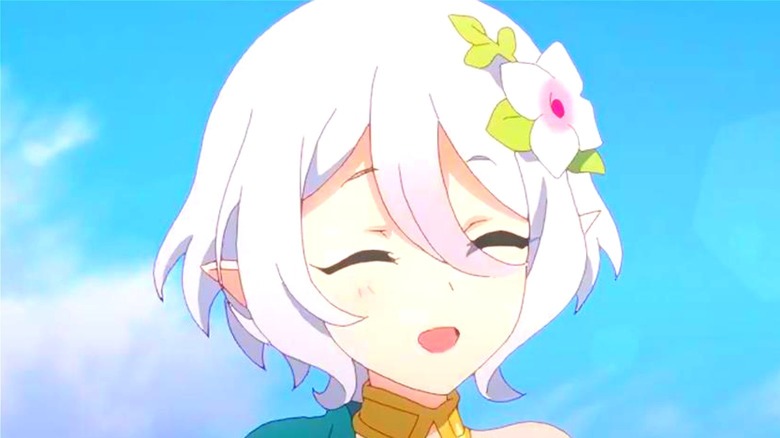 CygamesPictures
While many popular anime are based on pre-existing manga or light novels, "Princess Connect! Re: Dive" happens to be based on a successful role-playing video game created by Cygames. The game, which is a sequel to a "Princess Connect!" video game that came out in 2015, was released in Japan in 2018 for Android and iOS devices. The story follows a young man named Yuuki who falls from the sky in the land of Astraea with no memories. He is then found by an Elf named Kokkoro who vows to be his guide, and the two quickly find new friends in a talented swordswoman who is always hungry named Pecorine, and a stubborn sorceress named Kyaru. 
"Princess Connect! Re: Dive" is a mix of fantasy, comedy, and drama, and the show impressed both longtime fans of the franchise and new viewers who decided to check out the anime. Season 1 aired from April to June 2020 and had 13 episodes total, and because of how successful it was, a second season is already on its way. Here's everything we know so far about "Princess Connect! Re: Dive" Season 2.
What is the release date of Princess Connect! Re: Dive Season 2?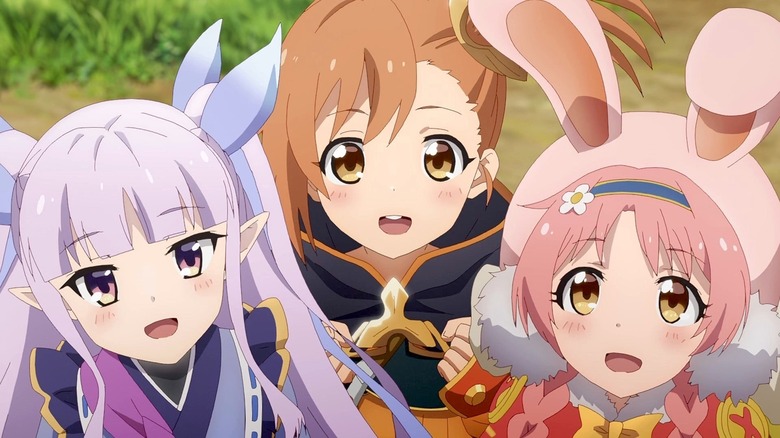 CygamesPictures
Despite many television series, including anime, facing major delays due to COVID-19 in 2020 and beyond, "Princess Connect! Re: Dive" appears to have stayed on a pretty steady schedule going into Season 2. The second season renewal was announced in August 2020, not long after Season 1 ended, during a franchise livestream (Crunchyroll). The announcement was accompanied by the first visual and teaser video for "Princess Connect! Re: Dive" Season 2, which means that the animation studio likely started working on the second season before the first even finished airing in Japan. 
While the season still had a long way to go at that point, fans of the series should be happy to learn that "Princess Connect! Re: Dive" Season 2 is now almost here. Almost exactly a year after the livestream that announced the renewal, CygamesPictures used the same method in August 2021 to announce that the second season of "Princess Connect! Re: Dive" would be premiering in January 2022, which they also posted on the anime's official Twitter page. The livestream also provided more of a sneak peek for fans of the series, revealing the official poster and another short trailer to get people excited. 
What characters will return in Princess Connect! Re: Dive Season 2?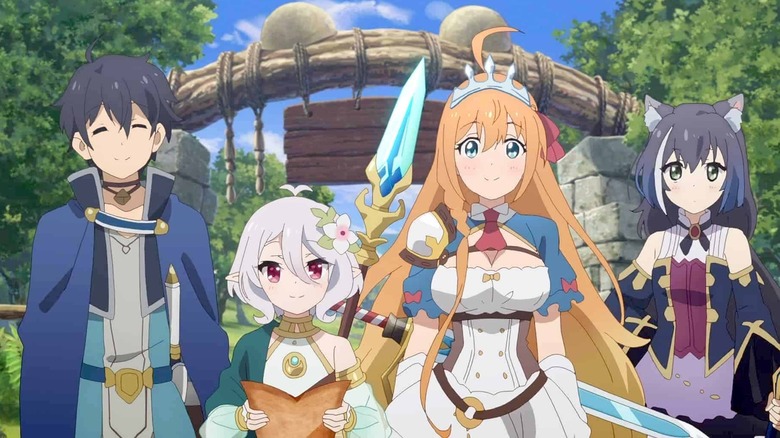 CygamesPictures
The second season of "Princess Connect! Re: Dive" will pick up right where Season 1 left off, meaning that the same entire crew of characters will be back for round two. That includes the amnesiac Yuuki, who quickly forms the Gourmet Edifice Guild with the other main characters, Korroko, Pecorine, and Kyaru. 
While Yuuki is a skilled fighter himself, each of his friends is equally skilled in various ways, with Kokkoro possessing the magical power of the Seven Crowns as passed down from her father, Pecorine being a fantastic swordfighter, and of course, Kyaru with her own special magic. One of the commonalities between all four protagonists is their love of food which leads them to form the guild, and together they travel to find more about Yuuki's past and the kingdom. 
Throughout their travels, the main characters encounter quite a few interesting people, including other guilds, like the Labyrinth Guild that includes Labyrista, Shizuru, and Rino, and the Twinkle Wish Guild, which includes Hiyori, Yui, and Rei. 
What will happen in Princess Connect! Re: Dive Season 2?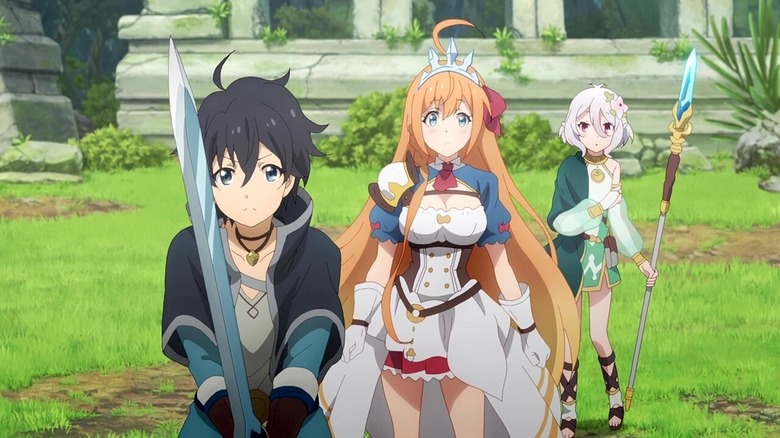 CygamesPictures
In Season 1 of "Princess Connect! Re: Dive," most of the episodes are spent traveling and going on adventures with the Gourmet Edifice Guild as they have good times together. But as the season goes on, a more intense narrative is introduced that involves growing supernatural "Shadows" and a dark force that plans to take over the kingdom of Landsol. At the same time, Yuuki is slowly remembering more of his past, while both Pecorine and Kyaru have secrets that they are reluctant to reveal. 
At the end of Season 1, Pecorine tells both Kyaru and Kokkoro how she is really the princess, but for some reason her parents and everyone else has forgotten who she is. Someone else is pretending to be her, and they don't look like they will willingly back down. As for Kyaru, she is going to have to chose where her loyalties lie, as she has secret ties to the people behind Pecorine's situation. 
Season 2 of "Princess Connect! Re: Dive" is expected to move further into this storyline, with each member of the Gourmet Edifice Guild revealing more of who they really are as they fight off the rising evil.