Joseph Gordon-Levitt Dishes On What It Was Like Working With Juno Temple On Wolfboy And The Everything Factory - Exclusive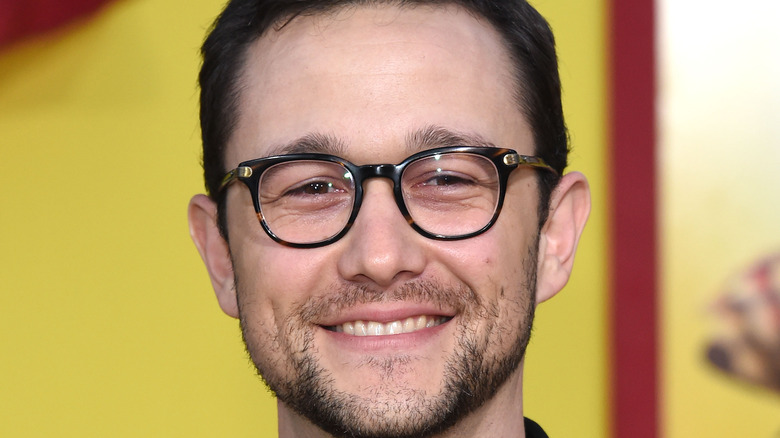 DFree/Shutterstock
Joseph Gordon-Levitt and Juno Temple have a long professional history together, and fans are always delighted when they see the duo take on another project together. Between both of them appearing in "The Dark Knight Rises"  in 2012, to their more recent work on the sadly canceled series, "Mr. Corman," they go way back. 
Now, fans can hear them appear in another project, via the magic of voice acting, on the Apple TV+ series, "Wolfboy and the Everything Factory." While Gordon-Levitt voices the purple bearded wizard Luxcraft, Temple makes a guest appearance as the spirit Nyx. Of course, their work on "Mr. Corman" made Gordon-Levitt think of her for the role.
During an exclusive Looper interview with Joseph Gordon-Levitt, the actor dished on what it was like having Juno Temple cameo on "Wolfboy and the Everything Factory," how her casting came about, and which famous wizard inspired Gordon-Levitt to take on the role of Luxcraft.
Gordon-Levitt talks working with Juno Temple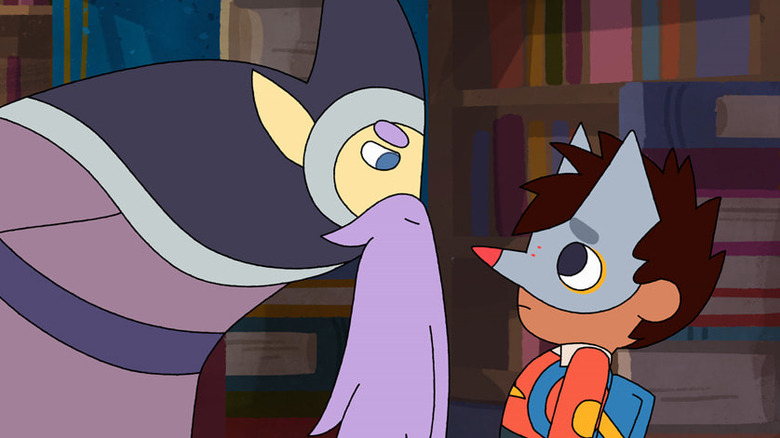 Apple TV+
On what it was like having Juno Temple cameo on the show, Gordon-Levitt said, "Oh, so she plays this spirit of chaos called Nyx." He added, "And when we were trying to figure out who would play it, I had just finished shooting with her on 'Mr. Corman.' And I said, 'I think Juno would be perfect for this, and I bet she would do it.' And I was really, really grateful that when I called her up, she was game, and her performance is so good." 
Hopefully, this won't be the end of their collaboration.
Gordon-Levitt was quick to affirm that he's a fan of pop culture wizards, explaining, "I'm certainly a Gandalf fan and have been even before I read 'Lord of the Rings' and 'The Hobbit' and stuff, and I love the movies, too. And, of course, Ian McKellen." He continued, "But yeah, Professor Luxcraft is ... He's a bit of a dandy, this one. He's not as somber, 'You shall not pass.' His beard is a lovely shade of violet, so he's a little bit different than your typical mentor wizard, but he also is beautifully magical." Noting the character's zest for life, Gordon-Levitt said, "And I love the way that he is constantly comparing magic with creativity and art. And that's really straight from the mind of the creator of this show, Toff Mazery, who's such a brilliant artist."
The full season of "Wolfboy and the Everything Factory" is available now on Apple TV+.