The Beloved Robin Williams Adventure That's Heating Up On Netflix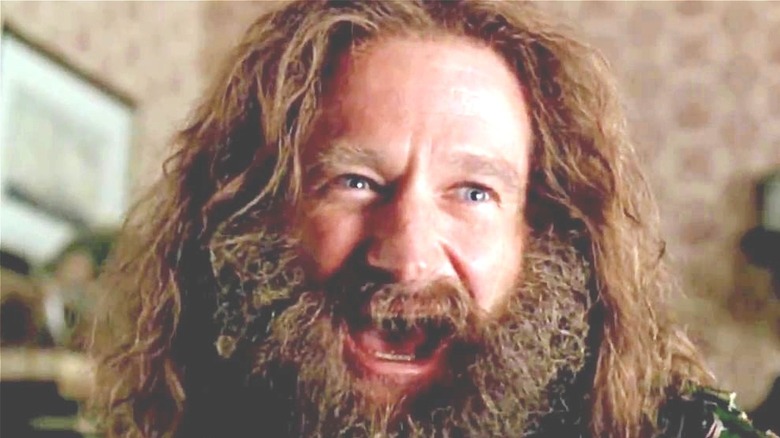 Sony Pictures
There are truly only a handful of actors who are as beloved as the late Robin Williams. Williams left a huge mark in Hollywood, with his unique brand of comedy that influenced countless entertainers that followed in his footsteps. He showed his ability to garner laughs using imitations and costumes in films like "Mrs. Doubtfire" and "Night At The Museum," as well as his inherent acting talent in more dramatic films like "Dead Poets Society" and "Good Will Hunting." Even with his vocal work in a film like "Aladdin," Williams was able to let his personality and character shine through without even appearing onscreen. 
The list of Robin Williams' iconic film roles is extensive and impressive, and although the actor tragically died in 2014 at age 63, he lives on in his movies that never go out of style. This timeless quality to Williams' work has been proven yet again thanks to one of Williams' fantasy films from the '90s that is now making waves on Netflix.
Robin Williams forever captivates fans in Jumanji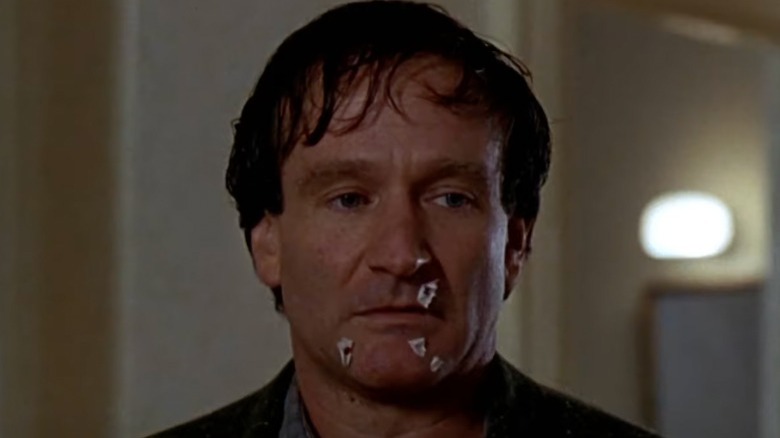 Sony Pictures
The first film in the "Jumanji" franchise is a classic. The movie about a magic board game that unleashes real-life challenges straight from a jungle is in the Top 10 on Netflix U.S. In it, Williams stars as Alan Parrish, a man who has been stuck inside an old-school game for 26 years. He takes on the role of an unconventional guide to the main characters, which makes him the bridge between the regular world and the unknown universe inside the Jumanji game. The film is loosely based on a book by Chris Van Allsburg (via L.A. Times).
"Jumanji" not only features Williams taking on a serious, but still whimsical role, but the film also has a larger-than-life premise. Williams is joined by an all-star cast including Kirsten Dunst, David Alan Grier, Bonnie Hunt, and Jonathan Hyde. Though "Jumanji" received mixed critical reviews at the time of its release (via Rotten Tomatoes), its legacy has only grown in the many decades since. It also didn't do so bad in the box office — grossing $263 million worldwide (via Box Office Mojo). 
Williams' epic presence in the movie is just part of the reason "Jumanji" is worth a rewatch. The film, similar to old-school fantasy flicks like "E.T.," mixes a wild adventure with dark undertones that are atypical of children's movies. On any night, it's a solid pick for adults looking for a dose of '90s adventure nostalgia.