The Robin Williams Fantasy Flop Finding New Life On Netflix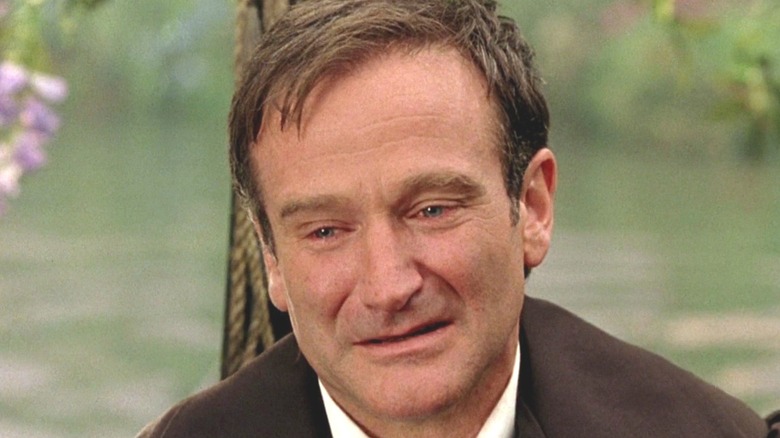 PolyGram Filmed Entertainment
The late, great Robin Williams was one of the most well-loved actors of his generation. From his comedic work in films like "Mrs. Doubtfire" to his more serious turns, such as his Oscar-winning performance in "Good Will Hunting," his filmography is filled with cherished movies. But there are a few mixed in there that weren't exactly hits when they first came out. A prime example is the 1998 drama "What Dreams May Come," which is currently available on Netflix.
Dr. Chris Nielsen (Robin Williams) has had a life marked by both blessings and tragedy. He has a successful practice and a wife, Annie (Annabella Sciorra), who he loves and admires, but the unexpected death of his two young children weighs heavy on his soul. When Chris also dies suddenly in a terrible accident, he's transported to a surrealist, heavenly world where the wondrous beauty of his life surrounds him. Even in this perfect afterlife, though, he still yearns to be reunited with his children and with Annie, who is alone and grieving on the mortal plane. This sets Chris on a fantastical journey through the great beyond.
When "What Dreams May Come" premiered, it did well at the box office, but not enough to make a significant dent against its reported $85 million budget (via Box Office Mojo). To add insult to injury, critics were split on the film, as evidenced by its 53% score on Rotten Tomatoes.
But for all the critics who found it to be overly sentimental, there were plenty who thought it was a stunning visual treat that leaves its audience with plenty to ponder about life, grief, and what waits for us after death. Those reviews are reason enough to give this underrated movie a second look now that it's on Netflix.
Why some critics were awed by What Dreams May Come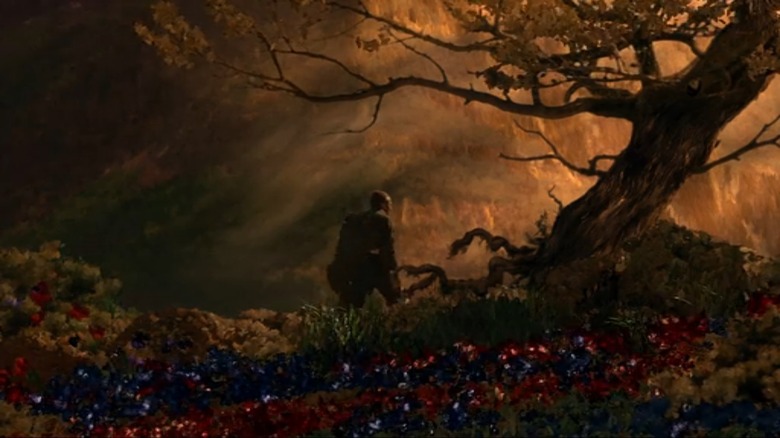 PolyGram Filmed Entertainment
"What Dreams May Come" may have had its fair share of detractors, but there were a number of critics who lauded the film for its visual effects and ambition.
Roger Ebert praised the performances of Williams and Sciorra and was impressed with the grandiosity of the production. He said the movie is "like nothing you have seen before" and wrote, "this is a film that even in its imperfect form shows how movies can imagine the unknown, can lead our imaginations into wonderful places."
Writing for Reelviews, James Berardinelli called the production design "truly amazing" and said that the experience of watching the movie "is like observing a series of paintings come to life." He went on to add, "Director Vincent Ward's view of heaven is surreal and spectacular, with special effects enhancing everything from the subtle greens of the mosses and grass to the crimsons, violets, oranges, and blues of the flower petals."
And even Marjorie Baumgarten of The Austin Chronicle, who gave the movie a mixed review overall, still acknowledged, "though the film is mired in a granola slick of touchy-feely hokum ... the film's absolute gravity about its subjects of life and death make it an original exception to our standard romantic sagas ..." She even concluded, "I'm certain we're the better for its presence in the world."
You can revisit "What Dreams May Come" on Netflix.