Check Out A New Teaser For Money Heist Season 5 Part 2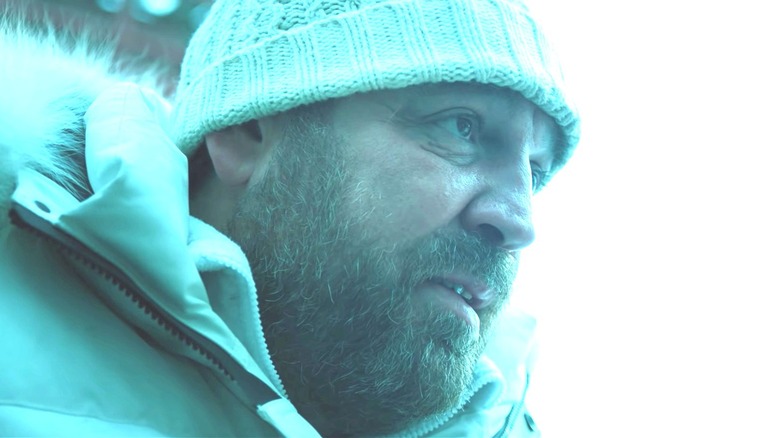 Netflix
Is this really the last hurrah for the criminal crew of Netflix's global mega-hit "Money Heist"?
That they've survived this long is something of a miracle. The Spanish television series "La Casa de Papel" flopped on initial airing in its home country, and was picked up by Netflix at the equivalent of the streaming rights bargain bin. There, with its new name, the show found a massive new international audience, with its fresh take on the heist genre turning it into one of streaming's biggest underdog success stories. Netflix brought the gang back together to continue the adventure. Now, in its fifth season, the show is ready to meet its end, and perhaps most of the characters are too. 
The first half of the fifth season ended with the heist crew in a fight for their lives as the army descended upon them in the Bank of Spain. Now Netflix has released a teaser for the upcoming second half, and things do not seem to be improving. The teaser serves as a reminder of the stakes for the crew in advance of the second volume of its fifth part, or season. Tokyo (Úrsula Corberó) is (apparently) dead, having blown herself up to take out a portion of the army unit as it stormed the bank. Despite this, the crew is not out of hot water yet; they're still under siege from the authorities. It will take all their ingenuity, and all their weaponry, to escape.
Money Heist teaser promises the end is coming
The first part of the trailer appears to be a response to that sacrifice and the other losses the team have suffered on the mission. It features a voiceover from the criminal mastermind the Professor (Álvaro Morte), who seems determined to get them out of the trap the army and the investigators have set for them. The subtitles translate his speech: "In the last few hours, I've lost people very dear to me. And I won't let anyone else fall ... because of this heist."
From the looks of things, his crew doesn't appear quite so resolute. He speaks these words over images of the gang looking distraught and defeated: heads in hands, tears in eyes, members hugging each other and sobbing. As audiences see the crew at their nadir, a cut-out featuring the words "The End," slowly descends to dominate the frame. When he's done speaking, the words change to promise that "The End Is Coming."
That may be true, but if so, it seems like it will arrive with a bang. The rest of the short teaser features the team and their military adversaries brandishing large amounts of firepower or running into explosions. The footage ends with the Professor himself cocking a pistol. Everyone's going to have to fight for their lives. 
The second volume of "Money Heist" Part 5 hits Netflix on December 3.