Here's Where You Can Watch Tom Hanks' Greyhound Movie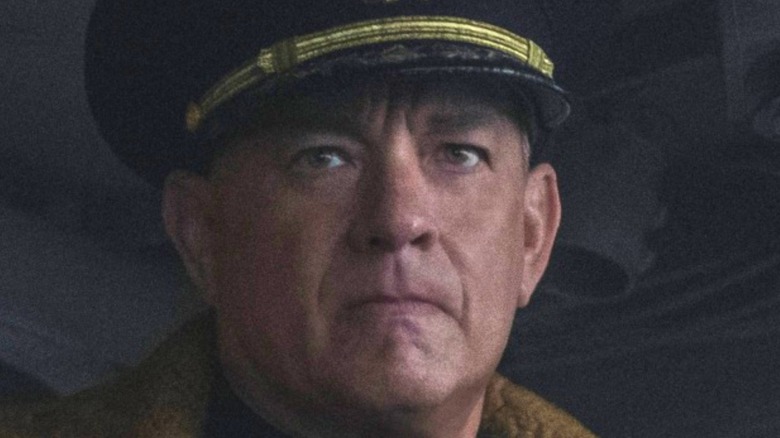 Apple TV
The Tom Hanks war-drama "Greyhound" is based on the famous C.S. Forester novel, "The Good Shepherd." Hanks notably penned the screenplay for the film, his first since "Larry Crowne" in 2011 (via IMDb).
Set in 1942, after the United States entered World War II, Hanks plays the hero, Navy Commander Ernest Krause. The captain is in charge of his own ship, the USS Keeling — code signed Greyhound — and an escort group of Allied warships defending a merchant convoy heading to Liverpool. Krause is an intelligent man who has seniority, but this is his first command, and his leadership is soon challenged when German U-boats attack the convoy. As the Germans engage in sneak attacks, the captain must determine how to save the merchant ships and the lives of his men.
The film wasn't released in theaters as expected due to the COVID-19 pandemic (via The Guardian), but "Greyhound" still received positive reviews for its screenplay and strong action. James Berardinelli of Reelviews said, "Hanks' script is an example of economical storytelling, and the end result is a thrilling 75 minutes of the kinds of things one expects from well-made submarine movies."
There is only one place you can watch "Greyhound" right now for anyone interested in checking out this well-received film.
You can watch Greyhound on Apple TV+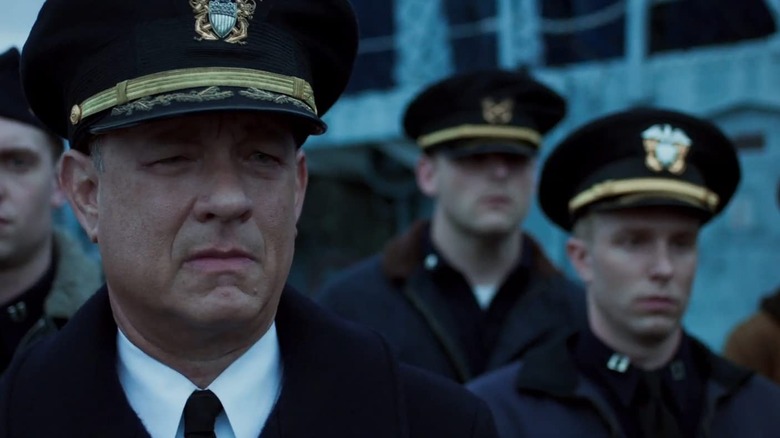 Apple TV
According to Deadline, "Greyhound" was initially set to release in theaters on Father's Day weekend, 2020. The pandemic caused a significant shift, and the film was sold to Apple from Sony Pictures for approximately $70 million. Therefore, if you want to see one of Tom Hanks' newest films, you'll need a subscription to Apple TV+.
This is currently the only way to stream "Greyhound," as it's not available to rent or purchase on other major services such as Amazon or Google Play. It also hasn't been released by Apple onto physical media like DVD or Blu-ray. This may change if the company decides to switch up its policies regarding its content's availability elsewhere, but for now, the only source for the movie is Apple TV+.
Hanks himself was disappointed that the film wasn't allowed to appear in theaters, but hopefully, "Greyhound" will build an audience over time as Apple attracts more subscribers to the fledgling service.