The Character Everyone Forgets Daniel Gillies Played On NCIS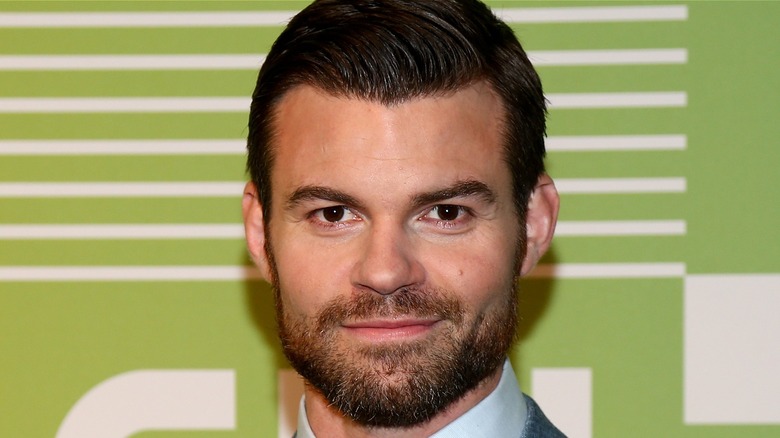 Debby Wong/Shutterstock
Like many of the great crime shows on television, "NCIS" has so many high-profile guest stars, you've probably forgotten about most of them. Since its earliest seasons,  big names from around the industry have appeared on the show, including Jamie Lee Curtis, Zac Efron, Sterling K. Brown, and even Michelle Obama — just to name a few. Although it's a lot of fun to see those massive stars, a lot of other popular actors and actresses from other beloved shows get lost in the shuffle.
Take Daniel Gillies of "Vampire Diaries" fame, for instance. He had a small but crucial role in a Season 8 episode of "NCIS," which we're guessing you might have forgotten. The actor started working back in the early 2000s, and landed his first big role as Tim O'Connor on a series called "Street Legal," a drama focusing on the lawyers of a New Zealand law firm. From there, he landed a small role in "Spider-Man 2" (aka the best of Sam Raimi's eight-legged offerings) as the astronaut son of The Daily Bugle's J. Jonah Jameson (J.K. Simmons) and eventually made his way over to CBS to shoot a little "NCIS."
Daniel Gillies played Elston Harkin on NCIS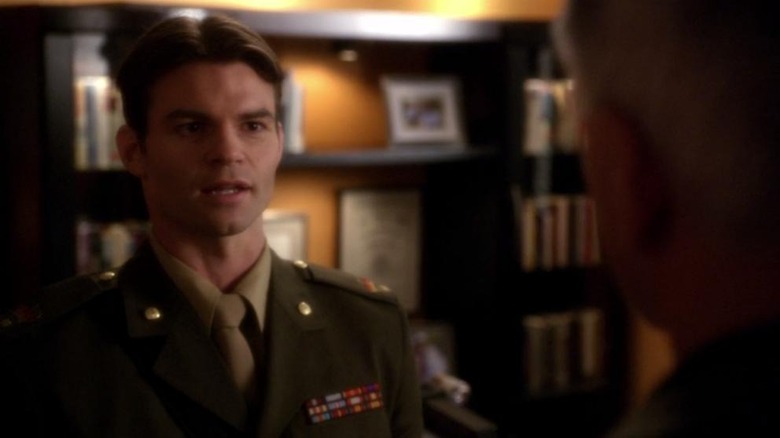 CBS
In the Season 8 episode entitled "Royals and Loyals," the "NCIS" team investigates a murdered American sailor found in a hot tub on a Royal Naval vessel. They end up discovering an entire subplot involving the CIA and the British Secret Service after Ducky (David McCallum) notices some unusual clues. Throughout this time, the team is also assisted by a Royal Marine Major named Peter Malloy (Gillies) during the process. The team ends up catching the bad guy as usual with his help, to the appreciation of Gibbs, Ziva, and DiNozzo. However, it is revealed toward the end of the episode that Malloy is actually an MI6 agent named Elston Harkin.
"Royals and Loyals" first aired back in October of 2010, with Gillies' first appearance as Mikaelson in Vampire Diaries coming only a month later in the episode entitled "Rose." That commitment probably didn't leave Gillies much time to come back as Elston Harkin, even if that had been the plan.