The Character Everyone Forgets Isaiah Washington Played On Blue Bloods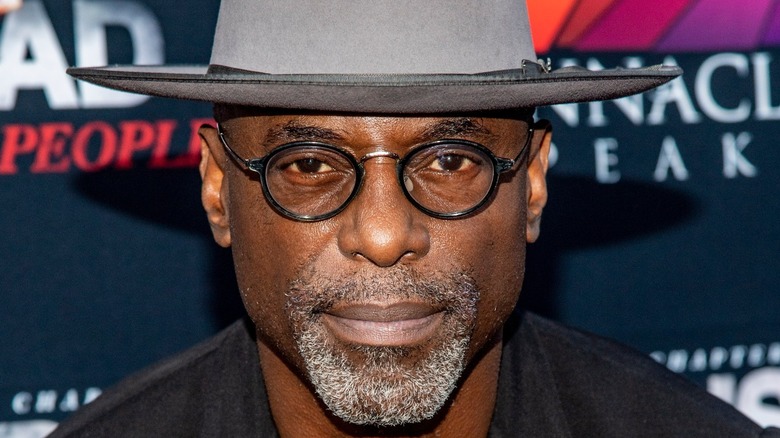 Eugene Powers/Shutterstock
Isaiah Washington has had an extensive career in Hollywood. The actor has been showing his chops since 1991, when he had his first major role in the comedy "Strictly Business," starring alongside Halle Berry and Samuel L. Jackson (via IMDb). Since then, he's continued to find steady work, appearing in countless television and film projects before his big break as Dr. Preston Burke on "Grey's Anatomy." Washington starred as the heartbreaking surgeon on "Grey's" first three seasons, before returning for a brief arc in Season 10 in 2014. In more recent years, he appeared as a lead in CW sci-fi series "The 100" for the series' first four seasons.
Like many actors, Washington's early years in the business involved many bit parts in crime procedurals. The star lent his talents to "Law & Order," "Law & Order: LA," "NYPD Blue," and "New York Undercover." However, even after his breakout on "Grey's," Washington returned to the police genre, this time with a role on "Blue Bloods." But who did he play on the beloved CBS drama?
Isaiah Washington played a police chief on Blue Bloods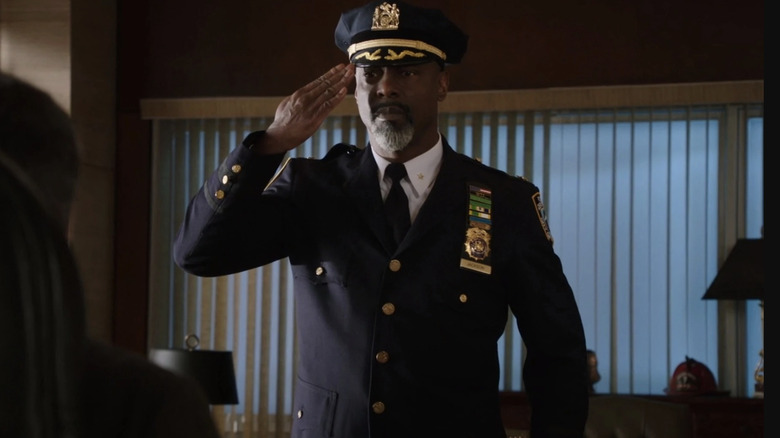 CBS
Isaiah Washington appeared in Season 7, Episode 18 of "Blue Bloods," starring as Emergency Service Unit Chief Travis Jackson. In the episode, titled "A Deep Blue Goodbye," Jackson, a colleague and friend of Commissioner Frank Reagan (Tom Selleck), faces pressure when he refuses to retire, even though he has reached the NYPD's mandatory retirement age of 63. He files an age-discrimination lawsuit, but ultimately decides to retire after he is injured on the job. Because of the lawsuit, however, Jackson still has to be escorted out of Police Headquarters –but Reagan has arranged a hero's sendoff for his friend, complete with saluting officers and bagpipes.
Though Washington only appeared in this singular episode of "Blue Bloods," it was a milestone, as it marked the 150th episode of the series. The episode is warmly regarded by fans, too, with a 7.8/10 rating on IMDb. ESU Chief Jackson may have retired in "A Deep Blue Goodbye," but as any fan of a long-running show like "Blue Bloods" knows, never say never to a character's return.
In fact, Washington was less than subtle when speaking to the New York Post about a reprisal for Jackson, telling the outlet that he "got the invitation from Mr. Selleck himself" for the character's potential return. The star, who has four years of Air Force service to his name, also told the outlet that he impressed Selleck with the perfect form of his salute, and was thrilled that the show allowed him to once again enjoy the "level of regimentation and code and honor and spirit" of his time in the military.