Tokyo Revengers Season 2 - What We Know So Far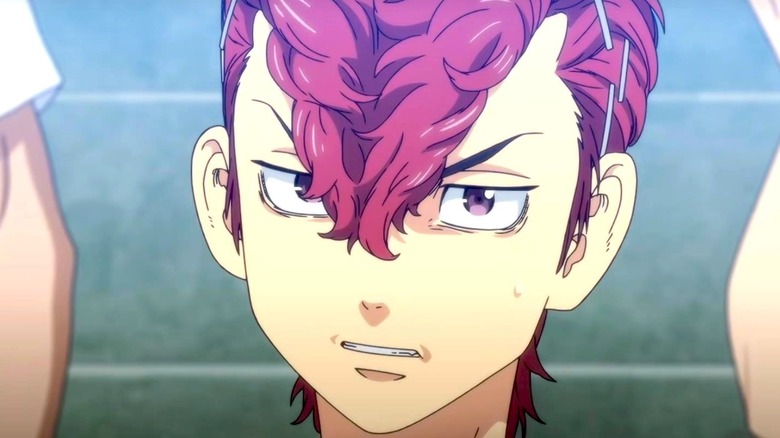 Liden Films
If you watch any anime, then you probably know that you can find just about any story that you could ever want to see in anime form. Arguably some of the craziest anime ever released are "Sekkō Boys," about four Greco-Roman busts that sing and perform as an idol group, the ever-popular "JoJo's Bizarre Adventure," which follows generations of the Joestar family as they go on strange and supernatural adventures, and "FLCL," which you honestly can't even try to explain in one sentence. But thanks to this chaotic creative freedom of the anime medium, people all over the world get to go on crazy adventures with fun and inventive characters without ever running out of material. 
A unique new anime called "Tokyo Revengers," which just finished airing Season 1 in September 2021, has grabbed the attention of many viewers through its story of a young man who time travels back in time 12 years in order to infiltrate a gang in Tokyo and save his friends' lives. The series is based on the super-popular manga of the same name written and illustrated by Ken Wakui, which began in 2017 and is still ongoing. With such a successful first season, fans are eager to find out all there is to know about "Tokyo Revengers" Season 2. 
Season 2 isn't confirmed yet, but fans can expect a new arc to play out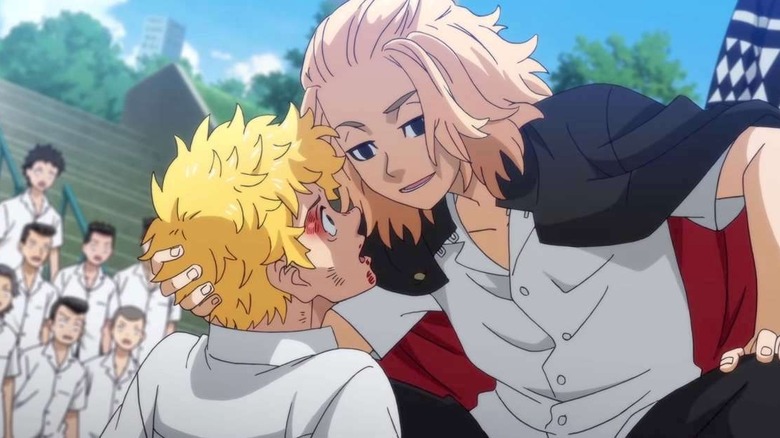 Liden Films
The first season of "Tokyo Revengers" aired from April 11, 2021, to September 19, 2021, and while there has been no official announcement about whether or not the show will have another season, the anime's creators debuted a new teaser trailer at the Jump Festa event in December 2021. According to Comic Book, "Tokyo Revengers" will be showcasing the Christmas Showdown arc from the original manga. The clip features several of the series' characters getting ready for some intense action during the holidays, interspersed with scenes from the anime's 1st season, including one from the season finale — an intense cliffhanger that leaves protagonist Takemichi Hanagaki's life in the balance.
The arc, which is also known in the manga as Christmas Conflict, primarily involves a battle between Takemichi's gang, Tokyo Manji (aka Toman for short), and the rival Black Dragon gang. Takemichi needs to travel back in time to prevent a Christmas night face-off between his fellow Toman member Hakkai Shiba and Hakkai's older brother, Black Dragon leader Taiju Shiba, a bully who has abused his younger siblings for years. However, it won't be easy for Takemichi to change this part of his past.
Exciting as this sounds, it's still unclear whether the Christmas Showdown storyline will be included in the potential 2nd season, or if it will be adapted into a standalone film or a new OVA (original video animation) series.