Tokyo Revengers Season 2 Release Date, Characters And Plot - What We Know So Far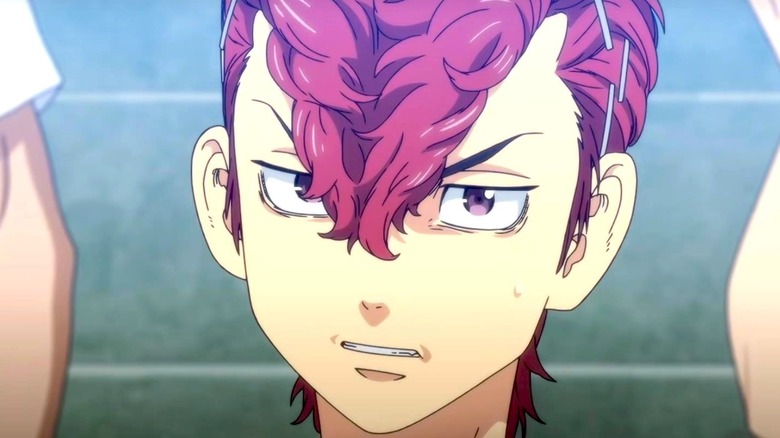 Liden Films
If you watch any anime, then you probably know that you can find just about any story that you could ever want to see in anime form. Arguably some of the craziest anime ever released are "Sekkō Boys," about four Greco-Roman busts that sing and perform as an idol group, the ever popular "JoJo's Bizarre Adventure," which follows generations of the Joestar family as they go on strange and supernatural adventures, and "FLCL," which you honestly can't even try to explain in one sentence. But thanks to this chaotic creative freedom of the anime medium, people all over the world get to go on crazy adventures with fun and inventive characters without ever running out of material. 
A unique new anime called "Tokyo Revengers," which just finished airing Season 1 in September 2021, has grabbed the attention of many viewers through its story of a young man who time travels back in time 12 years in order to infiltrate a gang in Tokyo and save his friends' lives. The series is based on the super popular manga of the same name written and illustrated by Ken Wakui, which began in 2017 and is still ongoing. With such a successful first season, fans are eager to find out all there is to know about the second season.
Here's everything we know so far about "Tokyo Revengers" Season 2. 
What is the release date of Tokyo Revengers Season 2?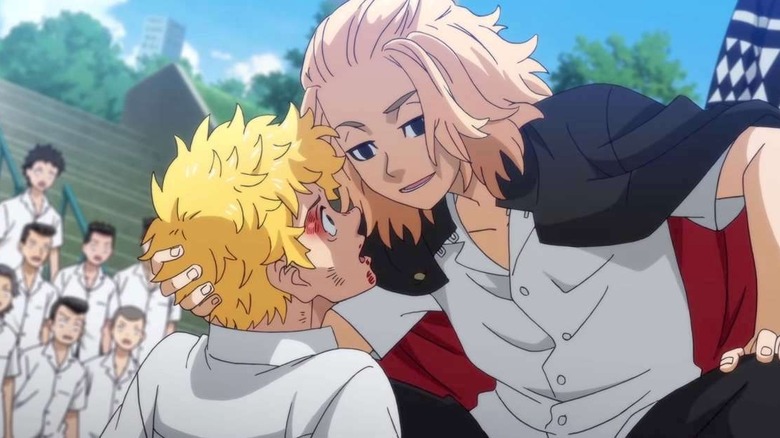 Liden Films
The first season of "Tokyo Revengers" aired from April 11, 2021 to September 19, 2021, so it hasn't been long since Season 1 ended. Still, fans want to know when the story will continue. As of right now, there has been no official announcement about whether or not "Tokyo Revengers" will have another season, but given its extreme success so far, it seems likely that the anime will be returning with new episodes. While the "Tokyo Revengers" anime has done very well on its own, it's also made the manga even more successful, with The Cinemaholic reporting that the series was "the third best-selling series in the first half of 2021- just behind 'Demon Slayer: Kimetsu no Yaiba' and 'Jujutsu Kaisen.'" 
With a second season of "Tokyo Revengers" all but certain, fans of the action anime can likely expect to see Season 2 premiere sometime in mid-to-late 2022. Production on the first season didn't take too long, and it's entirely possible that Season 2 is already in development but not yet public knowledge. Although 2022 seems like a safe bet for the return of "Tokyo Revengers," the latest fans might see the second season is probably early 2023. 
What characters will be back in the anime's second season?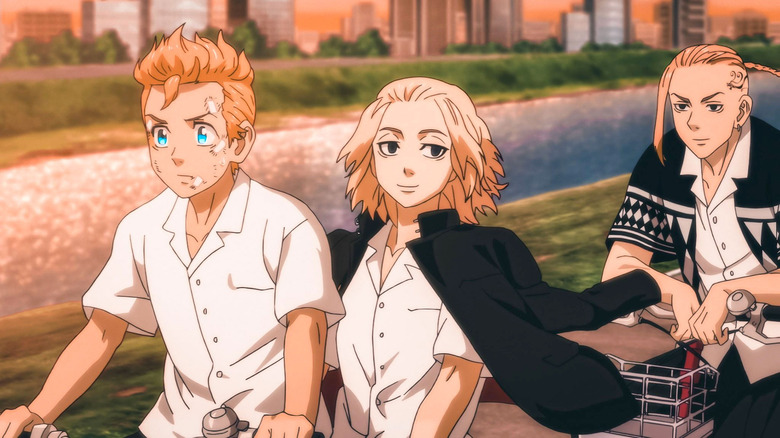 Liden Films
The main character introduced at the start of "Tokyo Revengers" is a 26-year-old man named Takemichi Hanagaki who is unemployed and living an unhappy life. But most of the story takes place 12 years earlier, when Takemichi is 14 years old and becomes involved in the Tokyo Manji Gang, also known as Toman. The gang is led by the unpredictable yet charming 15-year-old Manjiro Sano, better known by his nickname Mikey, who is always accompanied and protected by his friend Draken, another key member of Toman. 
Toman has a lot of members who make an appearance in the anime, but there are a few boys in high positions who have more of a main role in the unfolding drama. There's Chifuyu Matsuno, the vice captain of the first division of Tomen, Keisuke Baji, a founding member of the gang and captain of the first division, Takashi Mitsuya, the captain of the second division, and other active members like Atsushi Sendo, Makoto Suzuki, and Kazushi Yamagishi, among others.
What will Tokyo Revengers Season 2 be about?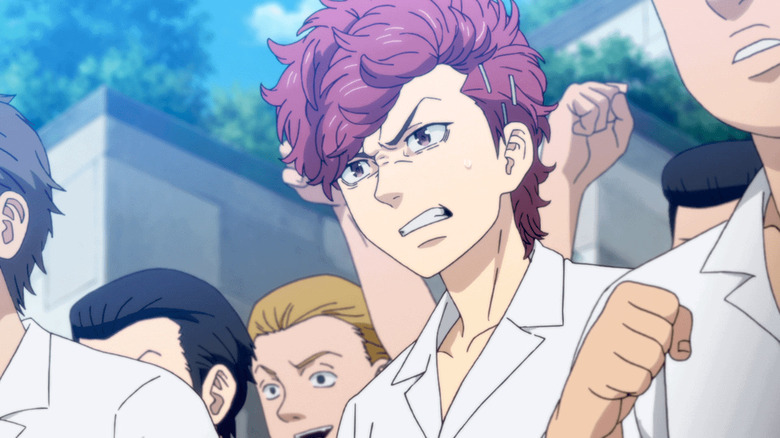 Liden Films
At the beginning of "Tokyo Revengers," Takemichi is 26 years old with nothing going for him, but then he finds out that his ex-girlfriend, Hinata Tachibana, and her younger brother have been killed by the Tokyo Manji Gang. Takemichi is devastated, but then he gets the chance to change everything when he is suddenly transported back in time 12 years. Takemichi uses this opportunity to warn Hinata, and when he returns to the present day, she is still alive. Unfortunately, his actions have caused other unforeseen issues. 
From then on, Takemichi is able to travel back and forth between the present and 12 years earlier, doing everything he can to gain influence in Toman and stop many violent events from ever happening. But the gang can be unpredictable and treacherous, and Takemichi is definitely in over his head. At the end of the anime's first season, Takemichi learns that he has been picked to lead the first division, which is good news, but then the audience is left with an intense cliffhanger that leaves Takemichi's life in the balance. While it seems safe to assume that Takemichi is not dead, Season 2 will likely pick up where Season 1 left off, with Takemichi right in the middle of a very dangerous situation involving other members of the gang.