The Gripping Drama That Netflix Subscribers Can't Stop Binging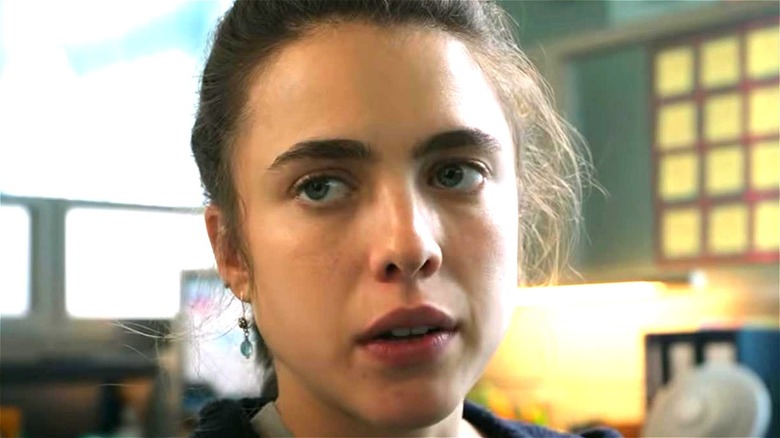 Netflix
Netflix has been good to its subscribers as of late. Several of the platform's most recent offerings have caught on across social media due to various reasons. Even though it only consists of seven episodes, people continue doing deep-dives into "Midnight Mass" to find the true meaning behind the horror. And anyone who's been on TikTok as of late may have noticed how people have gone crazy over "Squid Game." The series has ample meme potential, and fans can't get enough of it. 
Of course, if you want something with high stakes but a little more down to earth, then "Maid" may be more your speed. There are no mysterious flying beings and deadly children games here. You'll merely find a single mother trying to care for her child to the best of her ability. Most intriguing of all, it stars real-life mother-daughter duo, Andie MacDowell and Margaret Qualley, so don't sleep on the miniseries taking Netflix by storm.
Maid depicts harsh realities
Netflix
"Maid" follows the emotional journey of Alex Russell (Qualley), who gets out of an abusive relationship but then finds herself needing to take care of her daughter all on her own. To make ends meet, she picks up a job as a maid, all while undervaluing herself in society. She refuses to take a spot in domestic violence housing because she doesn't want to take away space for someone who's had it worse than her. Alex constantly undersells herself, shedding light on the reality far too many women face.
The miniseries is based on "Maid: Hard Work, Low Pay, and a Mother's Will to Survive" by Molly Smith Metzler, and Metzler even directs several episodes. The emotion is palpable through your TV screen, which is a quality that hasn't been lost on critics. Qualley receives the lion's share of praise as a young woman on the brink, as Richard Roeper of The Chicago Sun-Times writes, "Margaret Qualley gives a heartbreakingly real performance as a determined woman who cleans houses after leaving her abusive ex."
Qualley's had various opportunities to show what she can do as an actor with roles in "The Nice Guys," "Death Note," and "Once Upon a Time in Hollywood." However, she delivers her most nuanced performance to date with "Maid," showing that great things are truly ahead for the young starlet.