The Forgotten PBS Drama Series You Can Binge On Amazon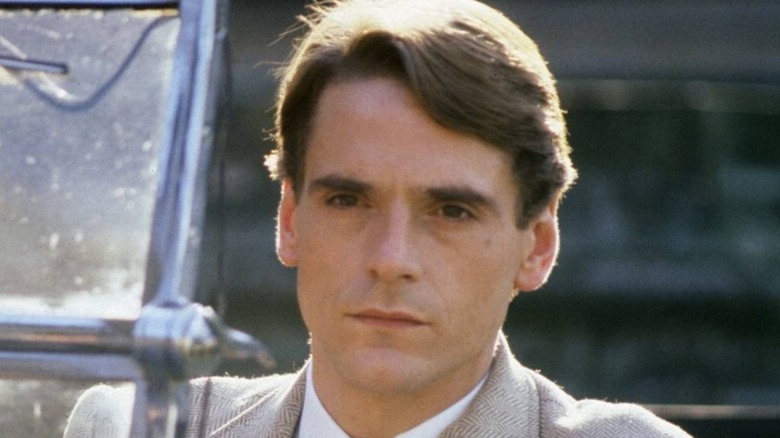 PBS
Most people are likely introduced to PBS when they're children due to their plethora of rich, educational kids' programming. Shows like "Reading Rainbow" and "The Magic School Bus" showed how learning could be fun in an environment that was accessible to youngsters. Once you get a little older, there's no need to venture too much further with the remote. There's plenty of great adult shows, too, from mysteries to period pieces.
The network continues airing new content, but you shouldn't be afraid to venture out once in a while. A period drama like "Brideshead Revisited" may have come out a while ago, but it's still good as any new program you can watch today. The series first debuted on PBS in 1981 and starred a young Jeremy Irons. It may be 40 years old, but the miniseries still holds up. And thanks to Amazon Prime Video, you can check out every episode at your leisure.
Life and romance intertwine in Brideshead Revisited
In 2007, TIME Magazine placed "Brideshead Revisited" on its list of the 100 best TV shows of all time. It's high praise, and even nearly 15 years after that list came out, there are still plenty of reasons why people should give the PBS program a chance. The story follows a British army officer by the name of Charles Ryder (Jeremy Irons), who recalls his days at Oxford and becoming friends with Sebastian (Anthony Andrews), who changes his life. The miniseries also stars Diana Quick, Simon Jones, and Phoebe Nicholls.
The series consists of 11 episodes, most roughly 53 minutes in length, except for the finale that clocks in at an impressive 90 minutes. When looking across reviews of the film, most people sing its praises, especially regarding how successful it is as an adaptation. The show takes the essence of the novel it's based on and brings it to the screen in exquisite fashion. That's why Tasha Robinson spoke highly of the series in a retrospective review published in 2002 for The A.V. Club: "The dialogue and characterization are outstanding, and the stars' quintessentially British politeness just emphasizes the seething emotions that social conventions force them to hide."
It's easier than ever before to see one of the best series PBS has ever put out. If you enjoyed the beautiful costumes and rich dialogue of "Downton Abbey," you'll love "Brideshead Revisited."