Jessica Lange's Best Monologue On AHS According To Fans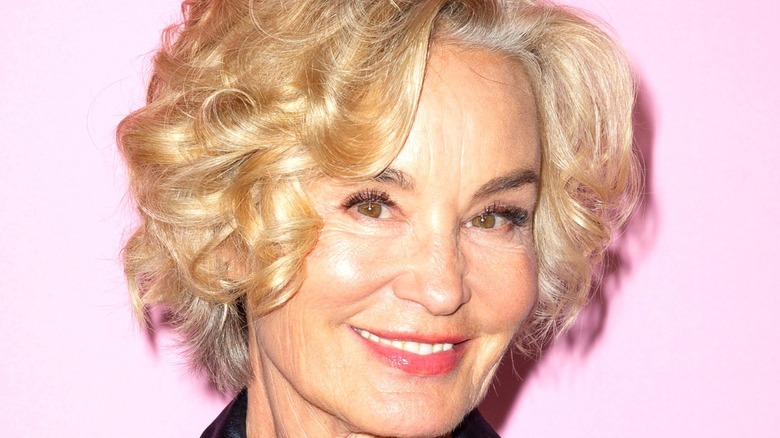 Lev Radin/Shutterstock
Jessica Lange is a monumental actor with a long and storied career. Her first appearance in film — the 1976 remake of "King Kong" — earned her a Golden Globe award, and she has only continued collecting every recognition imaginable for film and television. Her accolades include Emmy awards, a Tony, Screen Actor Guild Awards, and two Oscars (via IMDb). It is no surprise, then, that she is one of the most acclaimed actors in the history of Ryan Murphy's "American Horror Story" series.
Thanks to the anthology format of "American Horror Story," Jessica Lange has had several roles over the years. She played Constance Langdon in the first season ("Murder House") and eighth season ("Apocalypse"), Sister Jude Martin in "Asylum," Fiona Goode in "Coven," and Elsa Mars in "Freak Show." Throughout, her performances have been some of the biggest highlights in their respective seasons. 
So, with all of these titanic performances, which one had the best monologue? Was it the perpetual mother? The cruel nun? The narcissist witch? It seems that some Reddit users have made up their mind, and started discussing a certain scene in particular.
American Horror Story fans give the nod to Murder House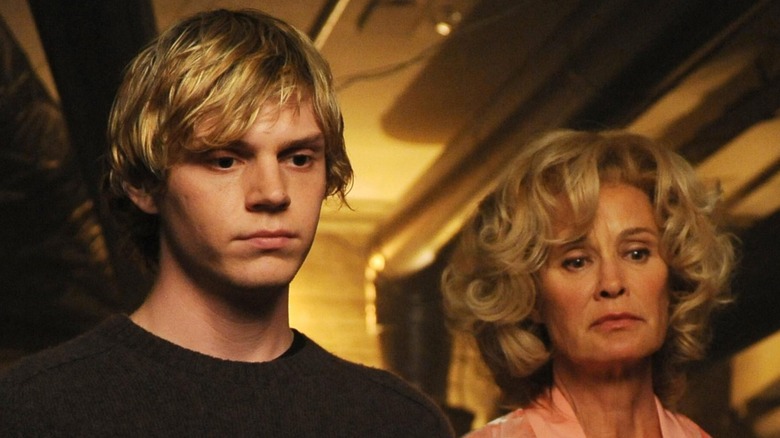 FX
The Jessica Lange monologue in question, hailed by nostalgic fans, comes to us from the very first season of "American Horror Story." In this particular scene, Constance Langdon talks about her life. She goes into detail about her dreams and her aspirations to become "a star of the silver screen." These dreams were cut short by tragedy and death, but they served to forge her into what she believes herself to be — a great mother. 
Whether or not Constance was actually a great mother is up for debate, but watching the scene, one can see the depth of emotion — and acting skill – brought to the table by the legendary Lange. When this scene was highlighted on Reddit, nobody even mentioned a competing monologue, with the mere acknowledgement of this display behind evidence of Lange's talent. As the original poster wrote, "This showcases why she 100% deserved the Emmy win for her performance."
Reading_MyEscape agreed. "My wife just said to me the other day that this was her favorite part, This show is not the same without Jessica Lange she was the best." What Lange brought to the show was also acknowledged by fellow Reddit user Beautiful-Anteater85, who wrote, "Whenever I see old scenes, I can't believe what this show used to be and what it became. How unique and special it was, the cinematography, the actors and especially how serious it took itself for being what it was."
Others also agreed that Jessica Lange's absence is keenly felt in the seasons she does not appear. Whatever one's opinions on Jessica Lange's top "AHS" performance, it's easy to see that this speech is, indeed, one of the reasons she won an Emmy.