Scarlett Johansson's Breakout Role You Totally Forgot About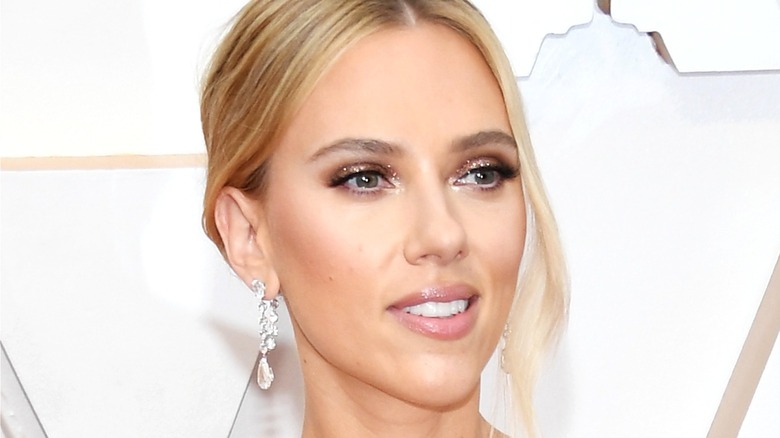 Kevin Mazur/Getty Images
Scarlett Johansson has been a major Hollywood figure since the early 2000s, although she's technically been acting since the early '90s. She is one of the industry's most sought-after stars and has the receipts to prove it. Johansson topped Forbes' 2019 list of the highest-paid actresses. That year, she earned a whopping $56 million mainly thanks to her performances as Black Widow in Marvel's "Avengers: Endgame" and the character's solo prequel film (which recently became the focus of further legal disputes between the actor and Disney). Outside of her Marvel Cinematic Universe appearances, Johannsson has starred in "Her," "Marriage Story," "Ghost World," and more. All told, she is an industry professional with multiple great movies under her belt.
In addition to her body of work, Johansson has received many accolades for her acting chops. In 2010, she picked up a Tony Award (via Broadway.com). She's also earned two Academy Award nominations (via Variety) and five Golden Globe nominations for her various roles, including "Marriage Story" and "Girl With a Pearl Earring," further cementing her presence as a mainstream star. While she's a headliner of some of the most profitable films ever made (per The Numbers), her breakout role arrived in an early '00s Sofia Coppola movie co-starring Bill Murray. And speaking of awards, it's this same indie film that earned her a BAFTA award in 2004.
Scarlett Johansson's breakout role was in 2003's Lost In Translation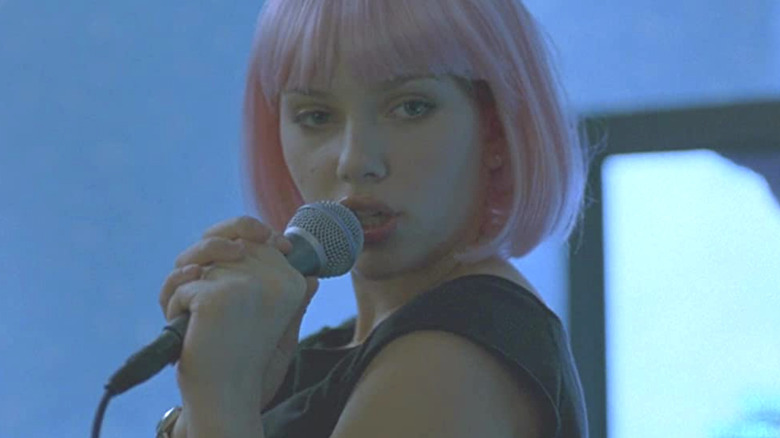 Focus Features
Although she has acting credits dating back to a 1994 appearance on "Late Night with Conan O'Brien" (via IMDb), Scarlett Johansson's breakthrough role was playing Charlotte in director Sofia Coppola's "Lost In Translation" in 2003. The film, written by Coppola, follows Bob Harris (Bill Murray), an American movie star going through a midlife crisis in Tokyo. While there, he meets a college graduate named Charlotte, who is in the Japanese capital with her husband, a celebrity photographer (Giovanni Ribisi). The pair end up forming a connection at a time in their lives when they appear to be at a personal crossroads, searching for themselves in a city that makes them feel alienated.
Unlike typical romance films, "Lost In Translation" uses cinematography and uncommon storytelling tactics to portray feelings of displacement, connection, and more. Johansson, who was barely out of her teen years when she played Charlotte, received critical acclaim for her efforts. Variety's 2003 review praised her, saying she gave "a smartly restrained" performance, and in Time Out's 2006 review, her work was deemed impressive. As previously mentioned, she earned a BAFTA for best actress in the film. "Lost In Translation" also holds a 95% fresh rating on Rotten Tomatoes. It's a must-watch for her fans to truly see the way she's not only grown as an actress but to remember her ability to take on atypical roles and make them her own.
Lost In Translation was an unexpected hit for Scarlett Johansson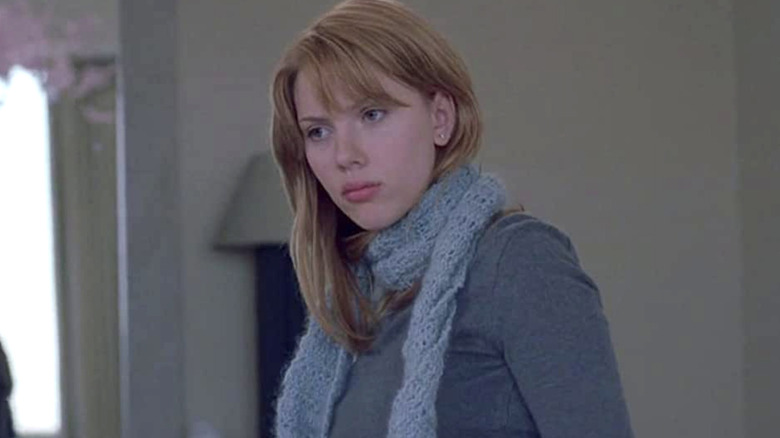 Focus Features
Even though "Lost In Translation" helped launch Scarlett Johansson's now prolific career, she didn't understand how big the film would be ahead of its release. According to a 2019 interview from "The Howard Stern Show," she said that working with Bill Murray was a bit strange at first. "He's a comedian [and] he's quirky like you said. He has a lot of ups and downs. He had a lot of energy, and he was like always on," the actress remarked. "And I was a 17-year-old, and I was sort of, like, I was more introspective" (via YouTube). Despite her struggles to relate to Murray, Johansson said the pair worked well together when the cameras were rolling.
All in all, Johansson said the film was made in about 27 days, which was a whirlwind. And considering the film's abstract nature, the actress wasn't sure how audiences would receive it. "Nobody had any idea what the film was going to be like," she told Stern. "Nobody knew that it would be so profound."